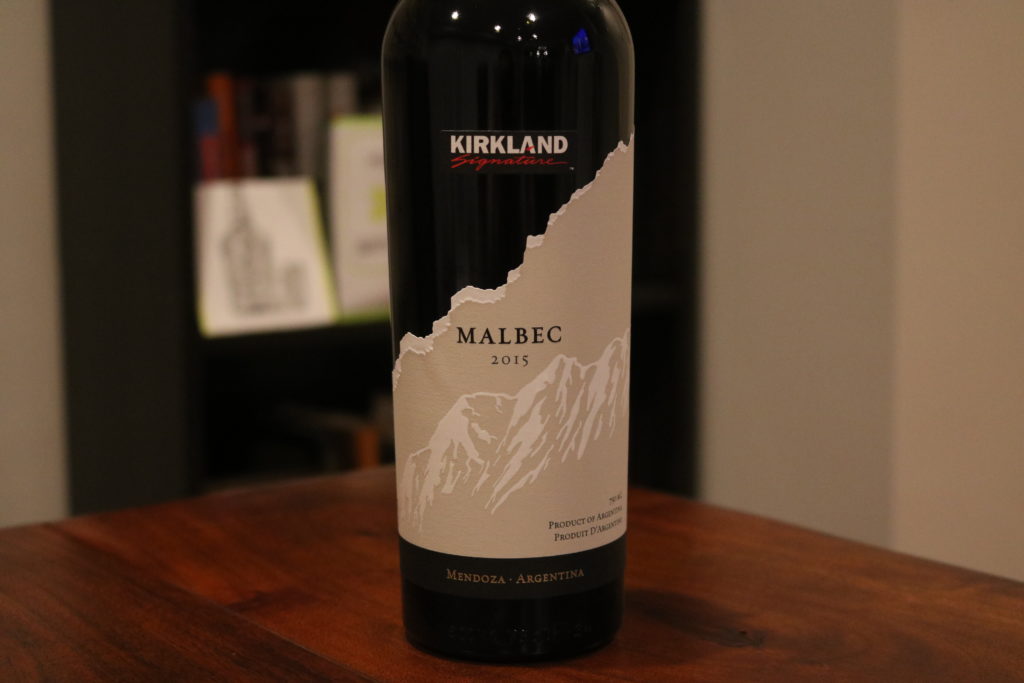 Welcome back!  I've been on hiatus as this year has been more than a little challenging.  Just like a cork without a cage though, there's no holding me down!  So let's kick it off with Kirkland Signature Malbec 2015!
Kirkland's Signature wines have done well here on First Pour Wine, and are generally one of the more dependable buys on the market.  From their Kirkland Signature Chianti Classico to their Pinot Grigio, and several points in between, the wines are bold and flavorful.   The previous review of Kirkland Signature Malbec was back in 2013, but despite predating the rating system, it did well.  The packaging may have changed, but the price didn't, so is it still worth it?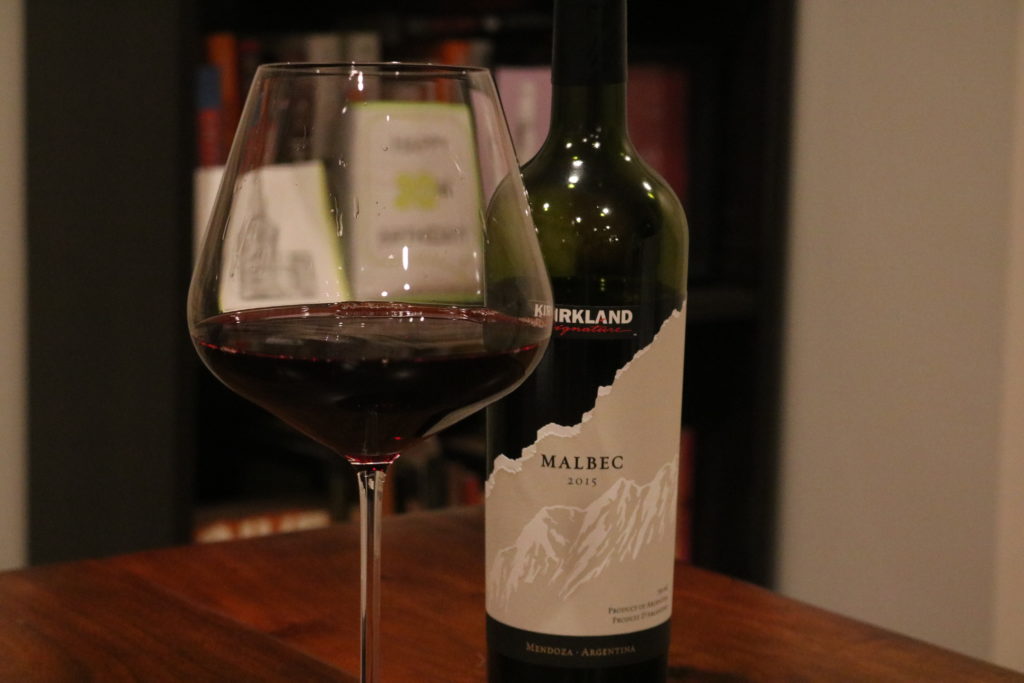 Sight:  A deeper purple with a magenta edge and hint of brick throughout.
Smell:  The oak here is well balanced with the fruit from the start.  Hints of vanilla give way to black plums and dried blueberries.  Hints of spice, smoke, and various jammy red fruit get into the mix.
Sip:  The black plums come through with a smokey vanilla note.  Tangles of red plum, herbs, and blackberries join in with a nice balanced acidity.   The body is robust and satisfying.
Savor: The ending is tannic, but beautifully passes along red plums, unripe blackberries, and hints of deep roasted coffee.  A hint of herbalness plays in the background.
Kirkland Signature Malbec is once again punching above its weight.  The balanced acidity and robust mouthfeel make it feel more premium than it's $7 price point suggests.  The strong oak influence is courteous to the dark fruits and lets them pop.  While nothing is over the top premium, the total package works beautifully together.  If you like Malbec, then Kirkland Signature Malbec 2015 is more than worth a try.
Verdict: Blackberries, Black Plum, Smoke,  Vanilla
Rating: 88
Price: $7
Mendoza, Argentina

Want a second opinion?  Head over to Costco Wine Blog.