Many cheers to my wine blogging friends who will descend upon Santa Rosa for the Wine Blogger's Conference tomorrow.  While I won't be able to join them this year, I still have plenty of fond memories of our time together in Lodi last year.  With recent events surrounding the horrible fires in the region, I thought it might be worth revisiting the massive potential of Lodi as the impacted wineries in Sonoma and Napa recover.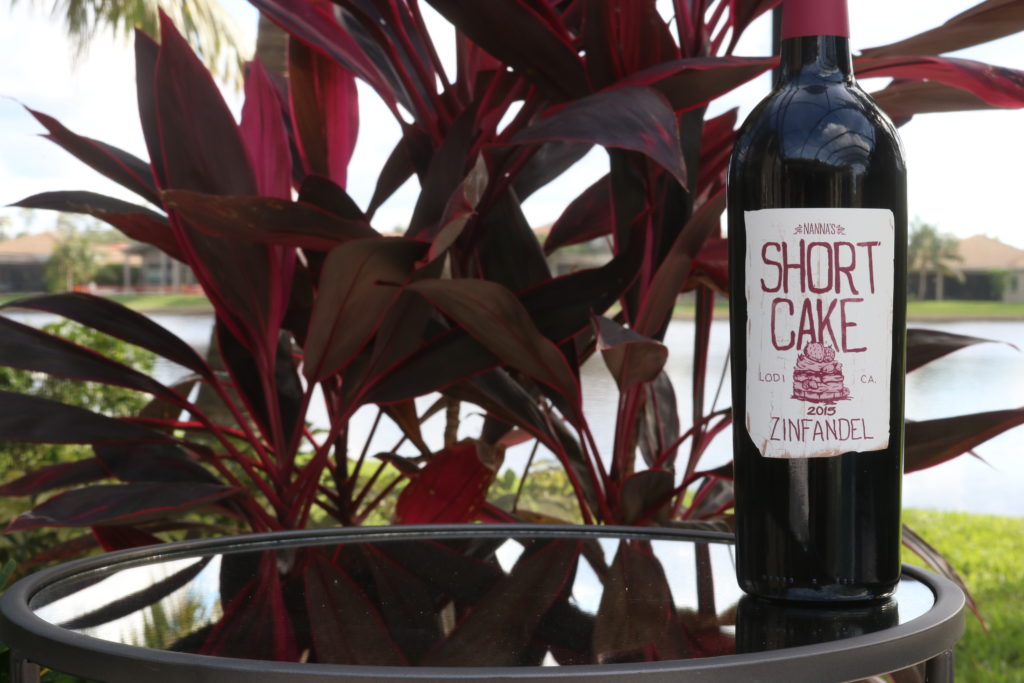 Lodi is home to a significant number of wineries and would have produced the 6th most grapes in the world in 2015 if Lodi were to be its own country.  The region has a long and prominent agricultural history that spans beyond grapes for wine and tables.  Over the years the agriculture changed and as the clime grew drier, the area became a bombastic producer of larger reds and refined whites.  The growers embody a true can-do spirit and aren't afraid to add a little edge or kitsch that sometimes is missing from their neighbors to the north.  Neighbors, who it might be noted, do sometimes include a fair amount of Lodi's grapes in their wines (well under the required disclosure limits).
Coming from Lodi is Nanna's Short Cake Zinfandel.  Vinted and Bottled by the BNA Group in Napa, California, Nanna's Short Cake Zinfandel is a great example of some of the tangled networks that make wine.  The grapes came from Lodi, but the wine was produced in Napa.  The BNA Group?  Well if you're from Tennessee and travel, you might notice that's the code for Nashville's airport.   Despite being headquartered in Nashville, they happen to have partnerships in Napa.  Wine is a complicated mistress, best simply enjoyed.
So how enjoyable is Nanna's Short Cake Zinfandel?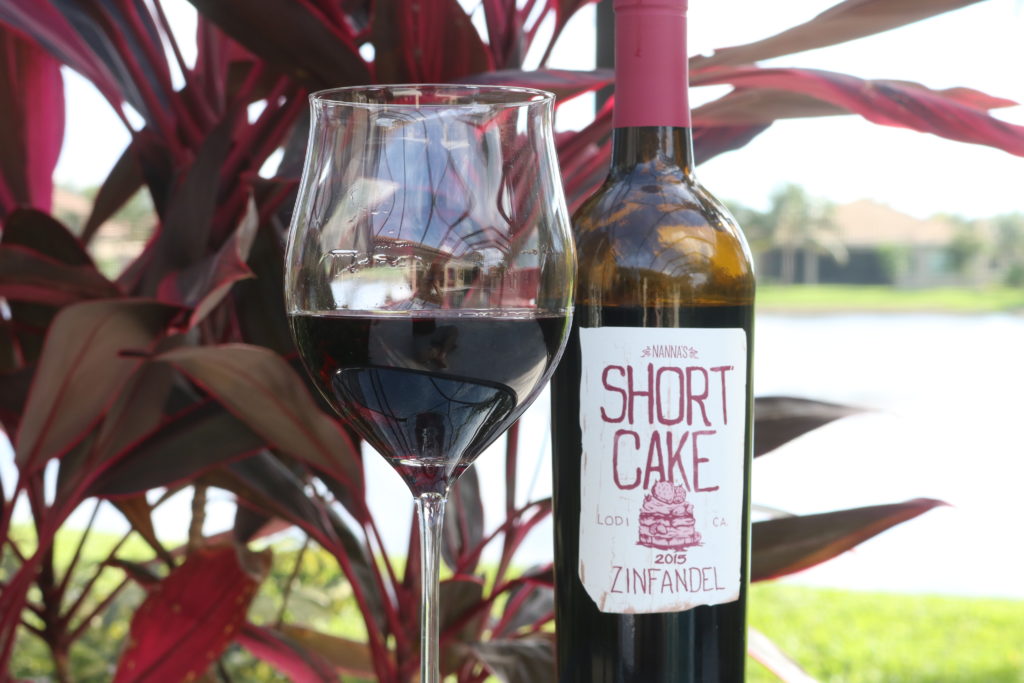 Sight: A medium rose to pink shade with lighter edging.
Smell:  The nose has a solid set up of strawberries, both jam-like and fresh, mixed with a nice touch of rhubarb, spice, and vanilla.  There's a subtle green undertone in the background, and a definite touch of heat from the alcohol.
Sip:  The body is somewhat on the watery side, but is bolstered by a  smack of weight from the alcohol.  At nigh 15%, there's a strong backbone running throughout the sip.   Strawberry, more baked or preserved, mixes with a hint of coffee, tea, and oak.  The green note is present but subdued, and the tannins are aggressive before the finish.  The acidity is pitbull like.
Savor:  The ending pulls in the tannins in spades, with a hint of mint mixed into strawberry preserves.  The finish has a lot of carry, and begs for food.
Nanna's Short Cake Zinfandel tastes like it'll make short work of Nanna.  The alcohol and acidity here are a one-two punch that begs for food.  The overall strawberry flavor is solid, and the greener elements are subdued with hints of oak.  Value is a struggle with this one.  At MSRP of $15, this wine is outclassed.  Costco pricing put it closer to in play at $12.  Having purchased it for $7, I can say it's easily worth a try but beware of going over $10 here.
Verdict: Strawberries, Hot, Green, Vanilla
Rating: 77
Price: $14
Lodi, California