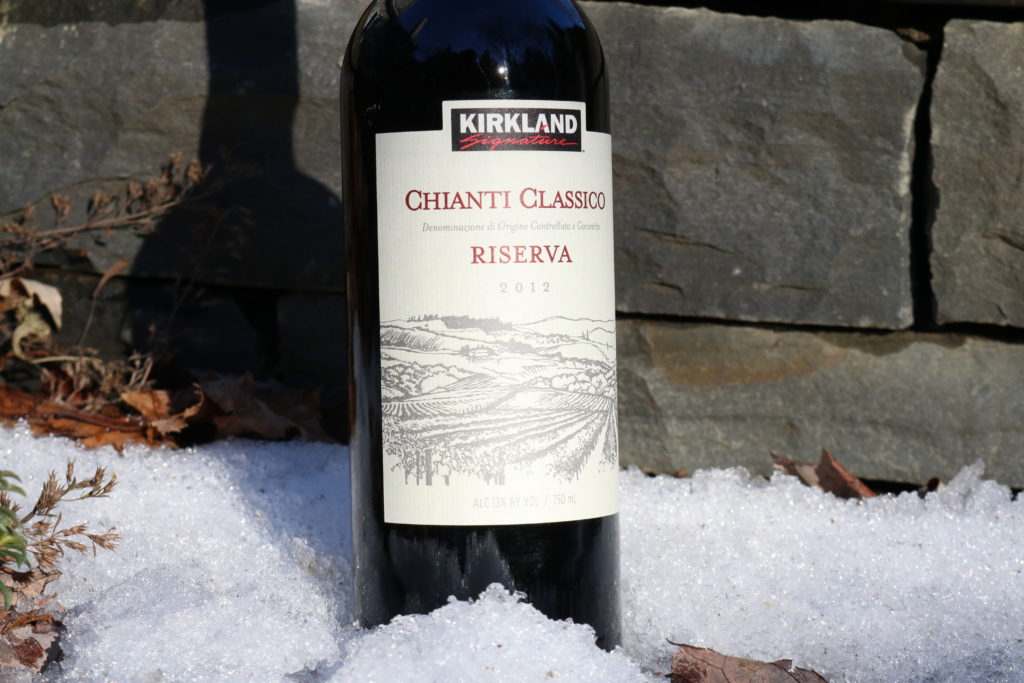 One last major wine region to cover (before we explore a host of tiny ones), and that's Tuscany.  While Tuscany will take us the rest of the week, we'll start with Chianti.
Tuscany and Chianti
When it comes to wines synonymous with Italy, few have the gravitas of Chianti.  Hailing from Tuscany, Chianti went through something of a dark period in the later half of the twentieth century.  Older readers may recall well, the checker red table cloths and bottles wrapped in straw at the bottom that were so deeply associated with Italian wine.   We now know that this is a terrible expression of not only Chianti, but also Italy (and to an extent Tuscany).
Fortunately, some smart Italians took notice of this, revamped the laws, and left us with a host of great wine today.  While it had almost exclusively been Sangiovese that drove things in Tuscany, new, expensive "Super Tuscans" helped lead the way to new great heights in wine.
In Chianti, Sangiovese is the primary grape.  Like Pinot Noir, it's higher in acidity, doesn't ripen easily (or consistently), and clones like a bad Star Wars joke.  Sangiovese, to put it politely, can be a pain in the rear. Fortunately, people have been raving about Chianti since the 1400s, and with all that practice, and designation for being a region of quality from the Italian government, you can expect good things from Chianti at a reasonable price.
So how do you interpret Chianti today?  Here's the quick sip for navigating the bottles:
Chianti – You get this pretty much anywhere from Chianti.  It's probably going to be lean and rustic, with more herbal notes than ripe fruit.
Chianti Classico – This is the better DOCG, these wines will be more plum and cherry focused with spice and a hint of earth.
Chianti Classico Riserva – This is formerly the best designation you could get (until 2013).  These are aged an extra two years in wood, and at least 3 months in bottle.  They can be facinating, with fig, chocolate, leather and gamey notes, hints of orange, smoke, and prune.  Expect flavors to be smooth and explosive (despite the contradiction).
Chianti Classico Gran Selezione – In addition to being estate grown, it needs at least 30 months in oak, and 3 in the bottle before they can sell it.  Being so early in the production, I've never even seen it, but expect it to be another step up in quality.
While there's nothing wrong with Chianti, I try to always go with Classico or Classico Riserva.  Both offer great value in my experience, for not a lot more cash.
Kirkland Signature Chianti Classico Riserva 2012
Kirkland's independent offerings can be fantastic for value of money.  However, their last offering from Italy needed a little work, so can their Kirkland Signature Chianti Classico Riserva make up for it?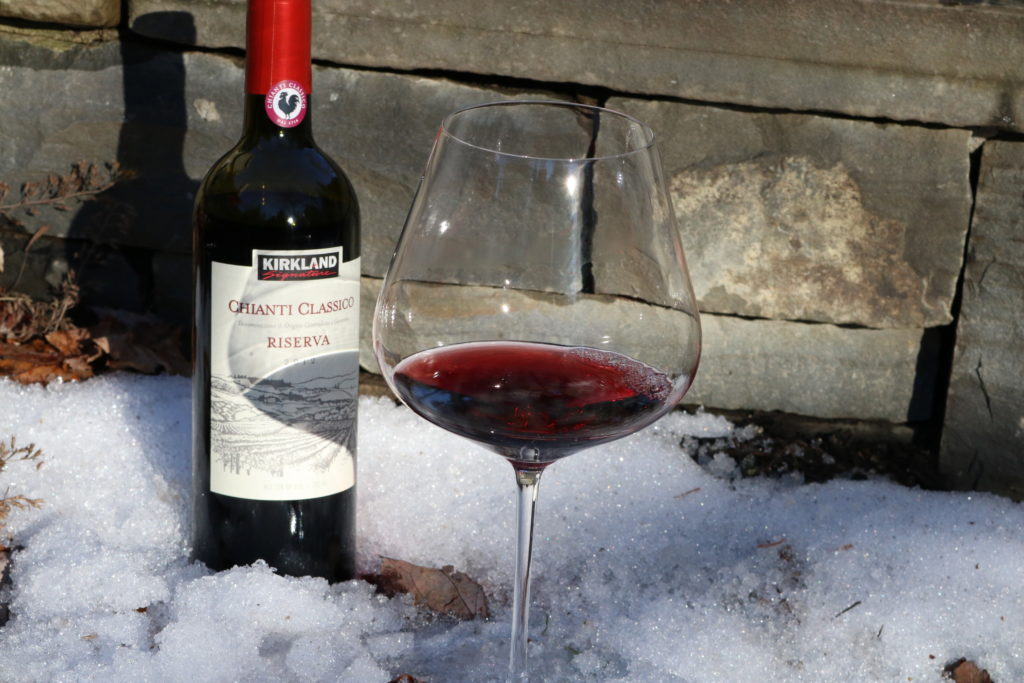 Sight:  A pale garnet color with beautiful elements of oranging around the watery edges.
Smell:  A deep mix of fresh black cherries laced around leather and deep dark chocolate drive an earthy nose with strong fruit elements.   Plums with hints of herbs and spices join in to add complexity.
Sip:  The body is lively and light across the palate.  Texturally, it's smooth like cotton. Strong elements of black cherry and herb come to the forefront.  Notes of cola and spice add to the mix with black currant and balsamic.  A backbone of earth runs through out.
Savor:  The ending is mildly tannic and robustly bright.  The lingering cherry is slightly stewed in spice and a hint of espresso.
Kirkland Signature Chianti Classico Riserva is smooth and well put together.  It's easy going and powerfully flavored with plenty of dark red fruit playing well with spice.  The simplicity and acidity position this wine very well for drinking with everything ranging from pastas to roasted meats.  Kirkland Signature Chianti Classico Riserva is a solid wine, with some well-crafted flavor.
Verdict: Spice, Black Cherry, Dark Fruit, Lively
Rating: 87
Price: $10
Tuscany, Italy (Chianti DOCG)
Available At: