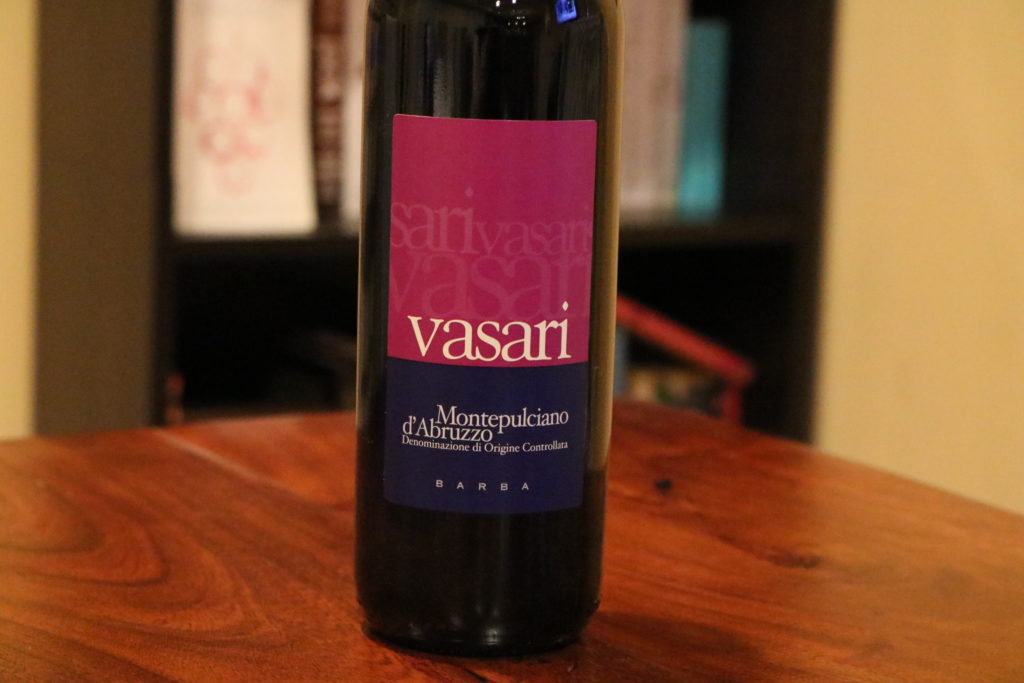 From Emilia-Romagna in the North, we head south to Abruzzi.
Montepulciano D'Abruzzo
Over 2,000 above sea level, Abruzzi is a winemaker's paradise blessed with ample sun and a dry climate.  The region is therefore incredibly fertile, and produces plenty of wine.  Quantity does not always mean quality though.  Grown in abundance, Montepulciano D'Abruzzo is made form the Montepulciano grape and is a rustic red, with a soft texture and thick fruit flavors.
While the area produces white wine, you'll want to avoid it in favor of their red.  The whites are dull, simple, and meant for partnering with local fish dishes.
Vasari Montepulciano D'Abruzzo 2013
While some Montepulciano D'Abruzzo is great hidden value for the price, others are just an indication of a money grab at high yield. Where does Vasari Montepulciano D'Abruzzo fall?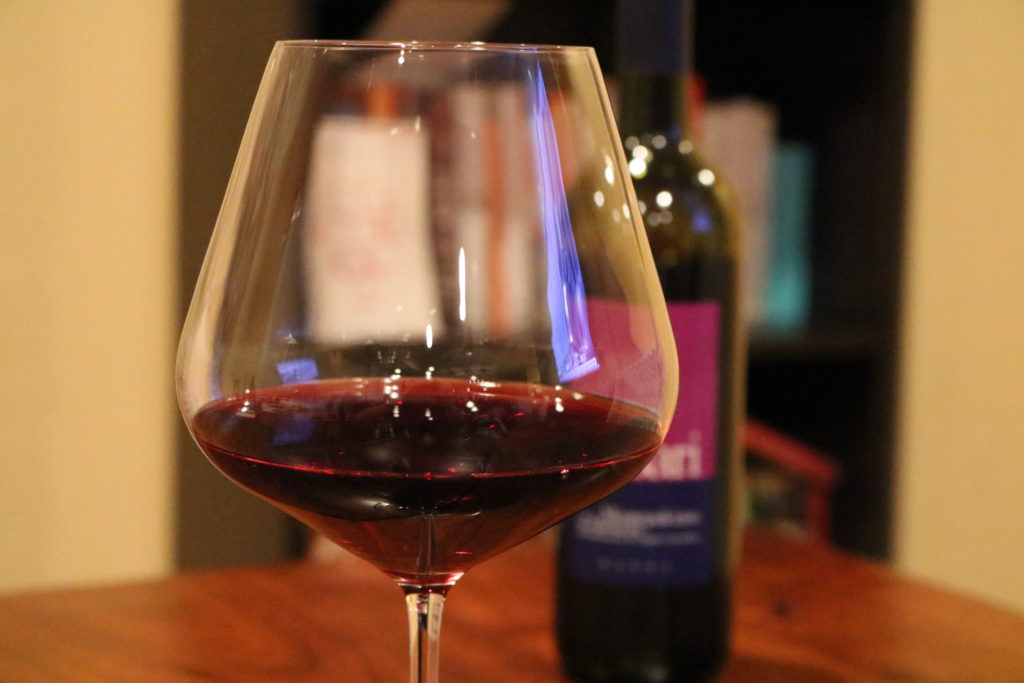 Sight:  A deeper ruby core with red edges and a hint of orange.
Smell:  Bright red cherries and plums join up with earthy chocolate.  A touch of forest floor and herbs mix together with a hint of smoke.
Sip:  The body is middling in weight and very high in acidity.  There's an unrefined element that runs coarsely through background here.   Currant and cherry rule the day here with elements of spice and a touch of bitter herbs.
Savor:  There's a good amount of coarse tannin here, and the acidity lingers with pops of currant and underripe cherries.
Vasari Montepulciano D'Abruzzo is a rustic red with ripping acidity and a solid texture.  If you happen to be craving something earthy, simple, and tannin-laden, then this is your wine.  Refinement was never really a likelihood here, but the wine is perfect for pasta, pizza, and most hearty fare.  Old world fans will love checking Vasari Montepulciano D'Abruzzo out, but fruit forward fans should skip this one.
Verdict: Currant, Cherry, Bright, Red Plum, Earth
Rating: 78
Price: $7
Abruzzi, Italy
Available At: