Moving even further to the south,  we'll talk about Campania.
Campania
Located south of Naples, Campania is home to three historical varietals of Italy that are worth checking out.  There varietals are:
Aglianico – A deep, blackish red wine with plenty of spice, plum, black cherries, and bittersweet chocolate.
Greco – A dramatic white with huge acidity and fresh citrus flavors.
Fiano – A more laid back white with orange peel notes and hints of spice.
Mastro Aglianico 2011
I personally love Aglianico, and I don't get to drink as many as I'd like.  Mastroberardino is one of the best producers in the country, so can Mastro Aglianico show how great it can be?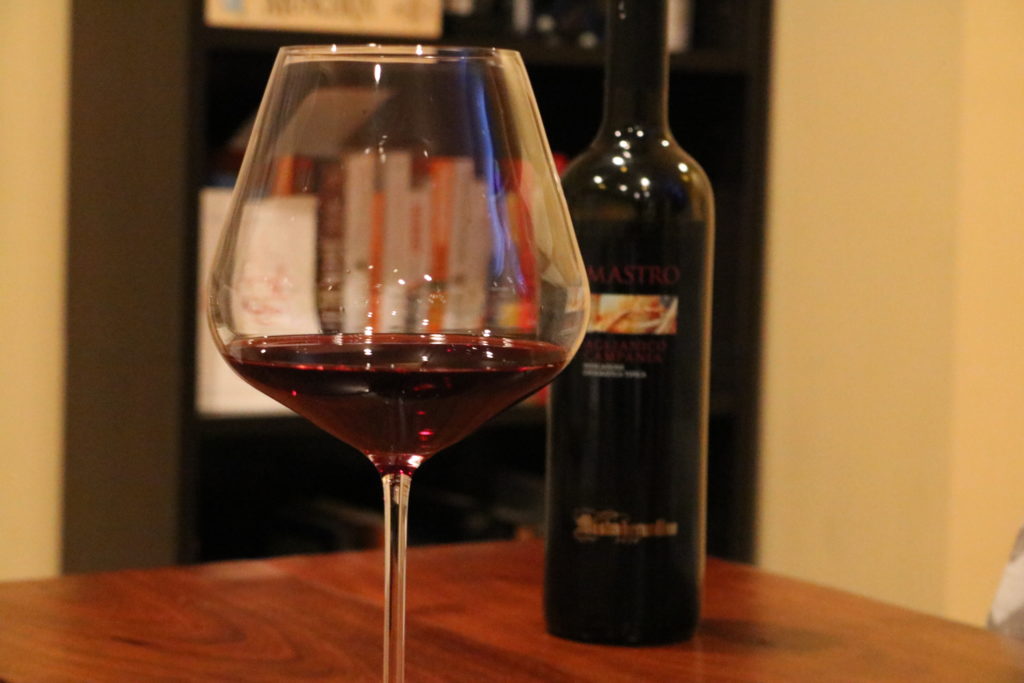 Sight:  A moderate ruby with hints of amethyst
Smell:  A mix of wild berries, ranging from blue to black to raspberry.  There are subtle jammy notes running throughout.   A hint of fire roasted tomato mixes with a touch of earthy forest floor.  The nose is amazingly concentrated on the berry side of things, bordering syrup and jam.
Sip:   The body is soft, and of middling weight.  Jammy notes of blackberries, blueberries, and strawberries tinge with a slight herbalness and a bit of spice.  There's a subtle bitterness that runs through with a dark chocolate-like character.
Savor:  The ending leaves a subtle sun-drenched earthiness that leans toward dark forest chocolate cake.  Concentrated blackberries and blueberries add to the depth.  The finish is long lasting and builds into various concentrated fruit flavors.
Mastro Aglianico is a deep, dark, berry concentrated experience that builds in complexity as it goes.  The dark, brooding character of the wine is well balanced with the red fruit and creates a good tension.  This builds on the fruitiness and lets flavors of dark chocolate and earth show their true potential.  Overall, Mastro Aglianico is fantastically constructed and grows in complexity as it opens.
Verdict: Dark Chocolate, Concentrated Berries, Earth, Jammy
Rating: 90
Price: $15
Campania, Italy
Available At: