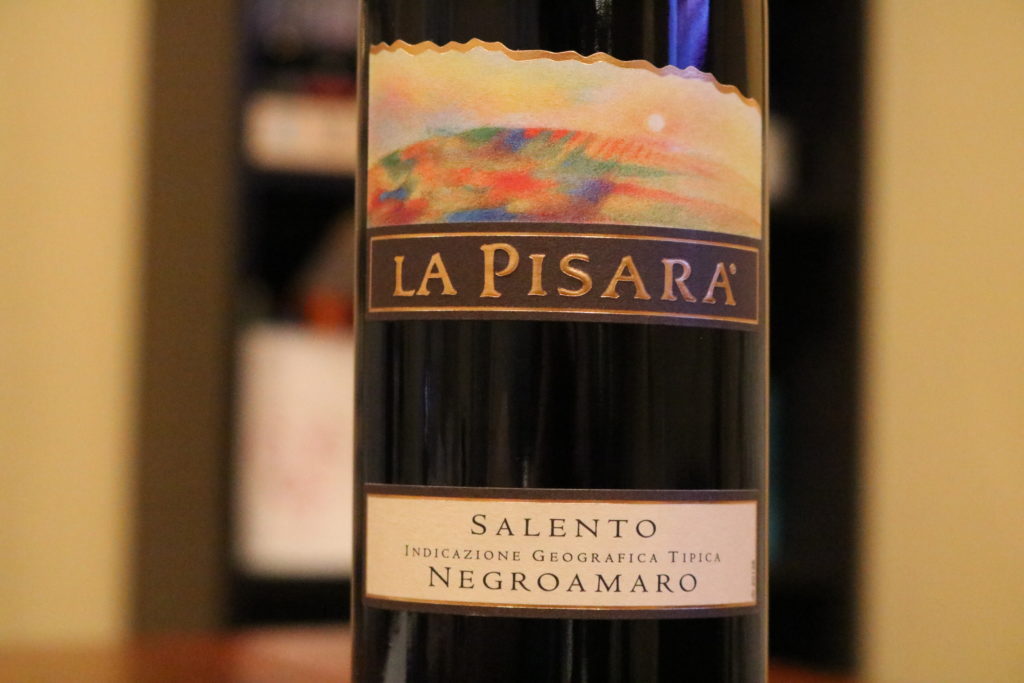 Heading into the heel of the boot, we get to Apulia.
Apulia
When it comes to being successful at agriculture, Apulia is top tier.  This region produces more than half the Olive Oil in Italy, and still has space to make wine.  Of the wines that come from this regions, the two to look for are Negroamaro and Primitivo.
Negroamaro –  A deep, dark, rustic wine with huge black fruit and good structure.  It comes best under the Salice Salentino labeling.
Primitivo – The same grape as California Zinfandel, Italian Primitivo is undergoing a renaissance where the dry example is similar to the California example.  Look for dolce for a unique sweet experience.
La Pisara Negroamaro Salento 2012
Like Aglianico, I have a soft spot in my heart for Negroamaro.  Cheap wine, packed with flavor?  What's not to love?  While Negroamaro literally means 'black bitter', it doesn't mean the wine should be. Rather it overloads with fruit, backed with great tannin. So can La Pisara Negroamaro Salento deliver?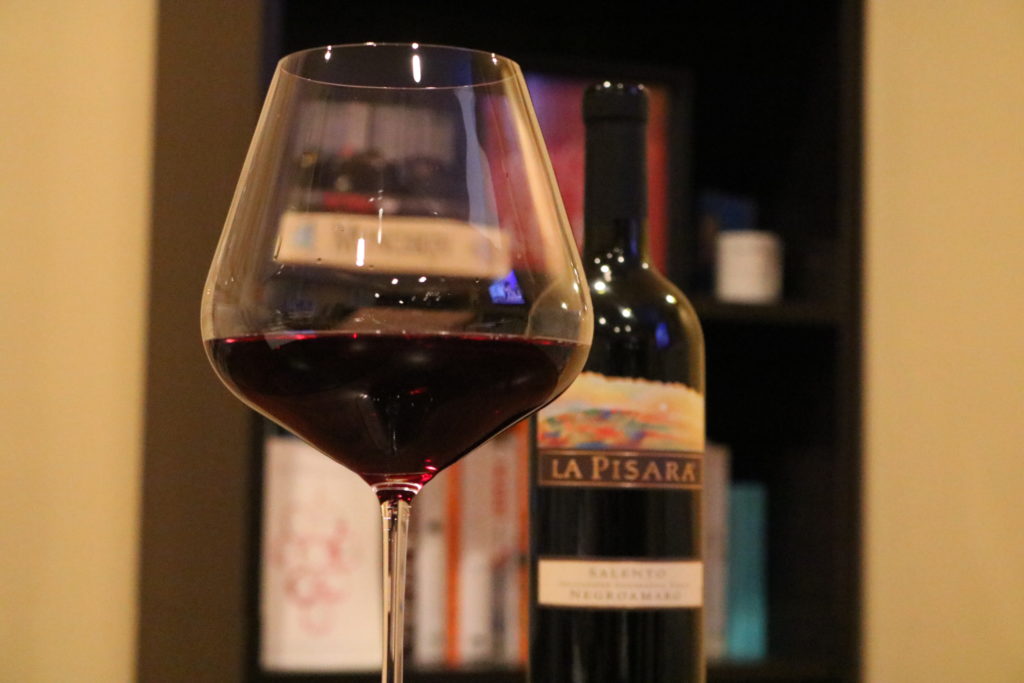 Sight:  A firm ruby core with little transparency and a lean into purple.
Smell:  Violets and jasmine mix with cherries and raspberries.   Black plums and hints of licorice jump in with a bit of earth and herbs.  Touch of varnish.
Sip:  The body is green and moderate and the palate with lots of acidity.   The green elements are very stemmy and herbal.  They barely budge for hints of black cherries and plums.  Black pepper gets through, but the body is bitter.
Savor:  The ending has some rather smooth, but aggressive tannins.  The finish is herbal, green, and has hints of clove.   It lasts and moves past graphite.
La Pisara Negroamaro Salento puts the 'bitter' into Negroamaro. La Pisara has some interesting notes on the nose, but it's just too bitter. Not in a way that it's just bitter, but in a way that's it's actually underripe. It isn't beyond redemption, but La Pisara Negroamaro Salento is just not enjoyable.
Verdict: Herbal, Bitter, Green, Black Cherry
Rating: 70
Price: $10
Italy
Available At: