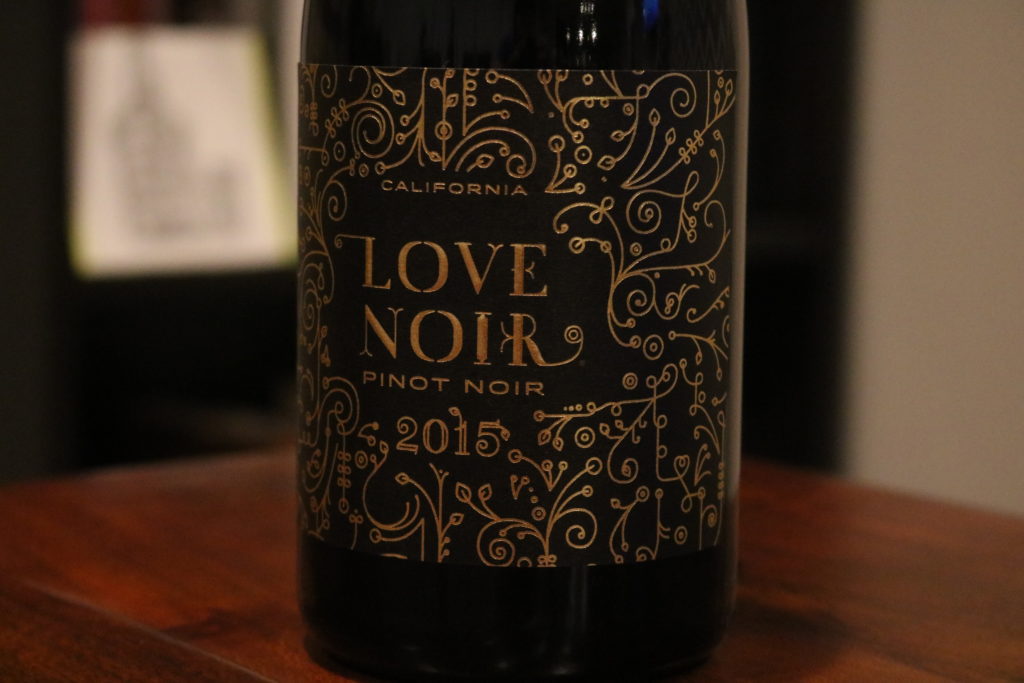 Love Noir asks a question; what is the dark side of Pinot Noir?  Typically a lighter red, Love Noir suggests a darker, more espresso and dark cherry laden experience.  So can this California Pinot Noir convert the Cabernet and Merlot lovers?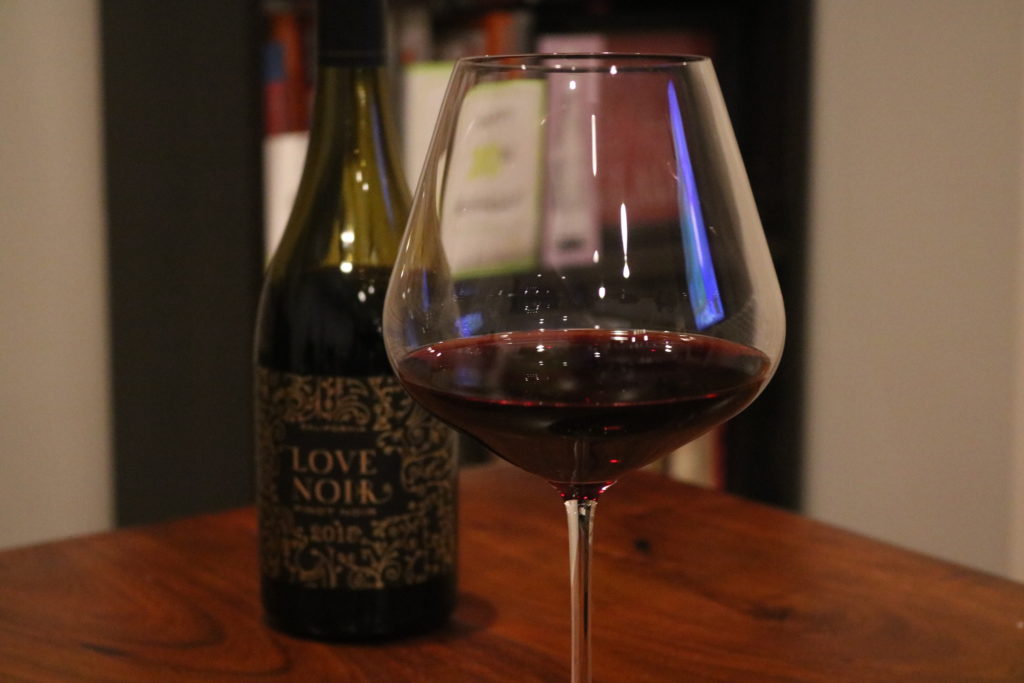 Sight:  Without a doubt, it appears darker than a traditional Pinot Noir,  leaning more into dark bing cherry color with a firm edge.
Smell:  Cherries mixed with dried cranberries, and pops of ripe red fruits and red vines come through.  Slight notes of vanilla hide in the background.
Sip:  The body is on the moderate to heavy side, with a lot of weight and a nice peaked acidity.   Plenty of cherry, cranberry, and red plum are all present.   A touch of oak lingers in the background adding a bit of espresso.
Savor:  The ending is surprisingly tannic for pinot noir, but not quite into merlot territory.  The red fruits keep lingering with just a touch of oak.
As someone that doesn't count Pinot Noir among my favorites, Love Noir Pinot Noir is a nice deviation from the norm.  As Pinot Noir goes, Love Noir is a bit too heavy and lacks the nuance of the Pinot Noir of Willamette and Santa Barbara.    That said, it's still a good wine, and fans of Merlot, Malbec, and Syrah should all give Love Noir Pinot Noir a try.
Verdict: Cherry, Cranberry, Oak, Red Fruit
Rating: 80
Price: $11
Livermore and Ripon, California
Available At: