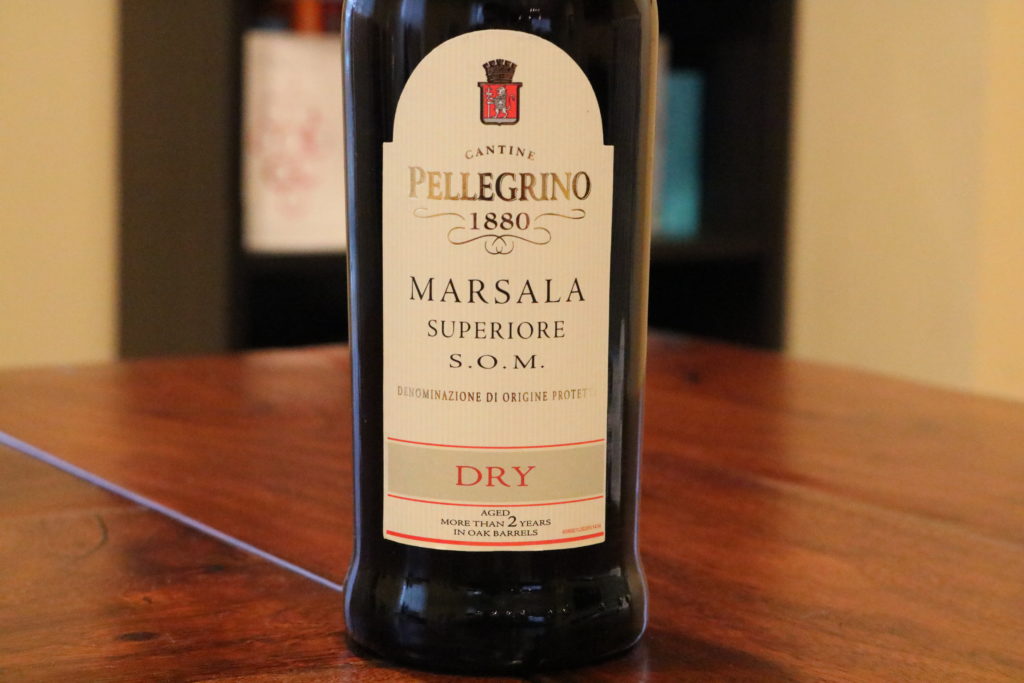 Wrapping up Italy with the famous fortified wine, Marsala.
Marsala
Marsala is a manufactured wine product from the 18th century, that was designed for the cold, British market.  The marker decided that what England needed was a sweet, fortified wine to warm their souls, and created Marsala.  Sure enough, it took off, and the rest is history.  While the process to make it is complicated,  there are a few key distinctions to know when buying this vanilla, tamarind, and apricot ladened wine warmer.
Styles:
Golden (Oro) –  Generally made from white grapes including grillo and catarratto bianco
Amber (Ambra) – Same as Golden
Ruby (Rubino) – Rare, made from Nero d'Avola et al.
Sweetness:
Dry (Secco)
Semi-Sweet (Semisecco)
Sweet (Dolce)
Aging – Generally more age, better quality
Fine – 1 year
Superiore – 2 years
Superiore Riserva – 5 years
Vergine Stravecchio – 10 years
Pellegrino Dry Marsala Superiore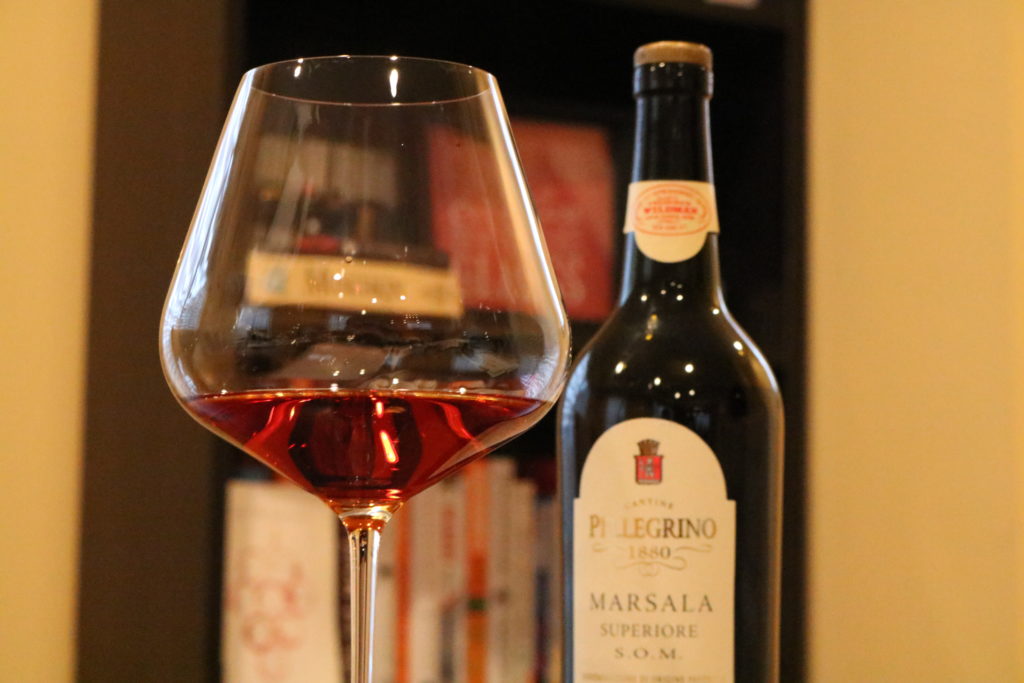 Fun fact, the importer for Pellegrino Dry Marsala Superiore also is the importer for Green Chartreuse and Pascal Jolivet.  With such extensive holdings, how does their Marsala stack up?
Sight: A moderate amber tilting toward caramel.
Smell: An overripe apricot scent mixes with woody brandy and a hint of tea.  Notes of brown sugar are present but subdued.  The nose is somewhat hot.
Sip:    The body is moderate with a lighter acidity and a distinctly stewed peach flavor.  Hints of chestnut, licorice, and a lightly salty pumpernickel flavor are all present.  Things are slightly peaked, with heat coming from the alcohol.
Savor:  The notes of salty, stewed stonefruit persist and pick up hints of black tea.  The finish lasts for quite a while, lingering across the same flavors.
Pellegrino Dry Marsala Superiore isn't my cup of tea.  The fact that it's Superiore is disappointing, as this wine is hot (even by fortified standards).  The flavor profile is also somewhat incohesive and overcooked.  At $16, you could use Pellegrino Dry Marsala Superiore for cooking, but for drinking on its own, you may want to look elsewhere.
Verdict: Stewed Apricots, Saline, Nuts, Pumpernickel
Rating: 66
Price: $16
Sicily, Italy
Available At: