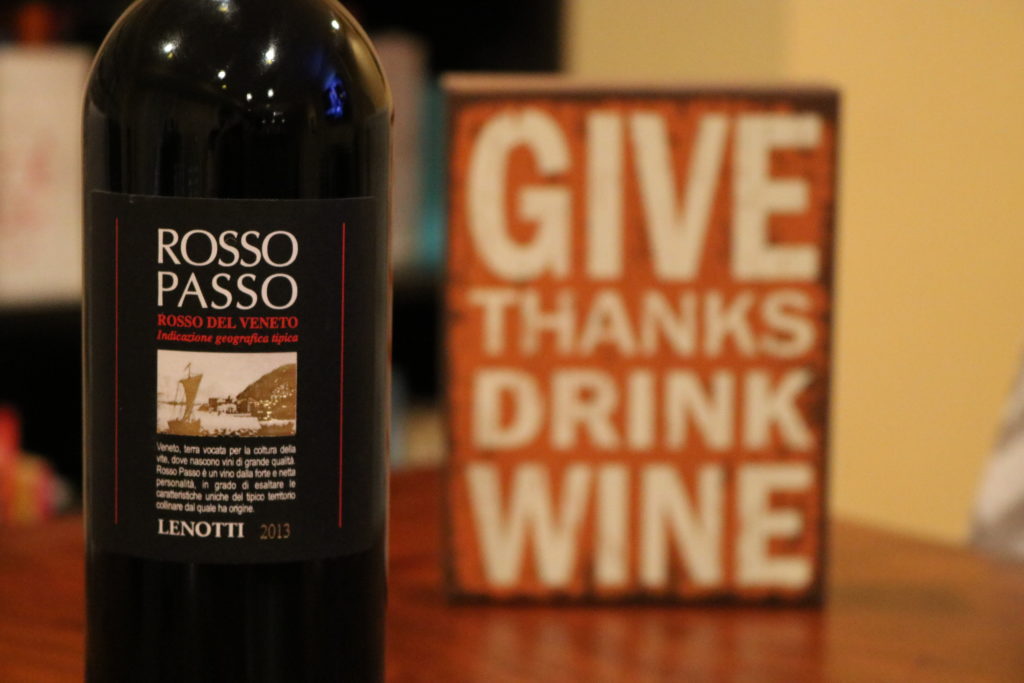 Merlot and Sangiovese are both fantastic choices for Thanksgiving.  Thanks to their moderate body, middling alcohol, and soft, fruit driven flavors, these varietals are some of the best pairings to join the bird and sides.  While you may think of California and France as some of the best places to find Merlot, Italy is king of Sangiovese.  What's better, is Italy can produce some nice Merlot too.  Since they work great on their own, can they work better together in Lenotti Rosso Passo 2013?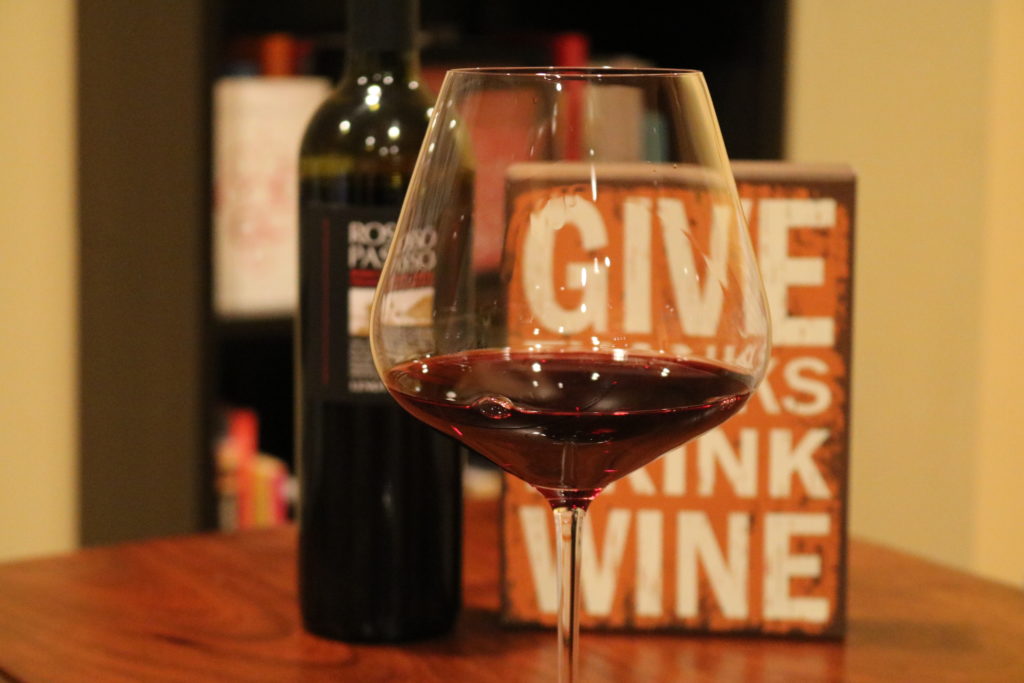 Sight:  A pretty ruby red – garnet with hints of magenta around the edge.
Smell:   Leather, plums, touches of smoke, and black cherry with a hint of earthiness.  Hints of spice and black pepper mingle with a hint of dried fruit.
Sip:  A rather light body, leaning more toward medium, with plenty of brightness.  The body is relatively soft though, and glides through ripe plums, fresh blackberries, black cherries, and currant.  There are elements of spice and sandalwood hanging around the background, and hints of earthiness.
Savor:  The ending is just as soft as the body, and the tannins are ridiculously gentle.  There's good amounts of plum with a hint of spice.
Lenotti Rosso Passo is a great pairing of two great varietals.  The character of the Merlot really shines through, and allows the fruit of the Sangiovese to bring it's red fruit flavors forward.  The elegance of the texture is really beautiful, and the acidity makes it a fantastic food wine.  Picking up Lenotti Rosso Passo is an easy choice for most dinners, and especially Thanksgiving.
Verdict:  Plum, Black Cherry, Spice, Sandalwood, Smooth
Rating: 87
Price: $13
Veneto, Italy
Blend: 50% Sangiovese – 50% Merlot
Available At: