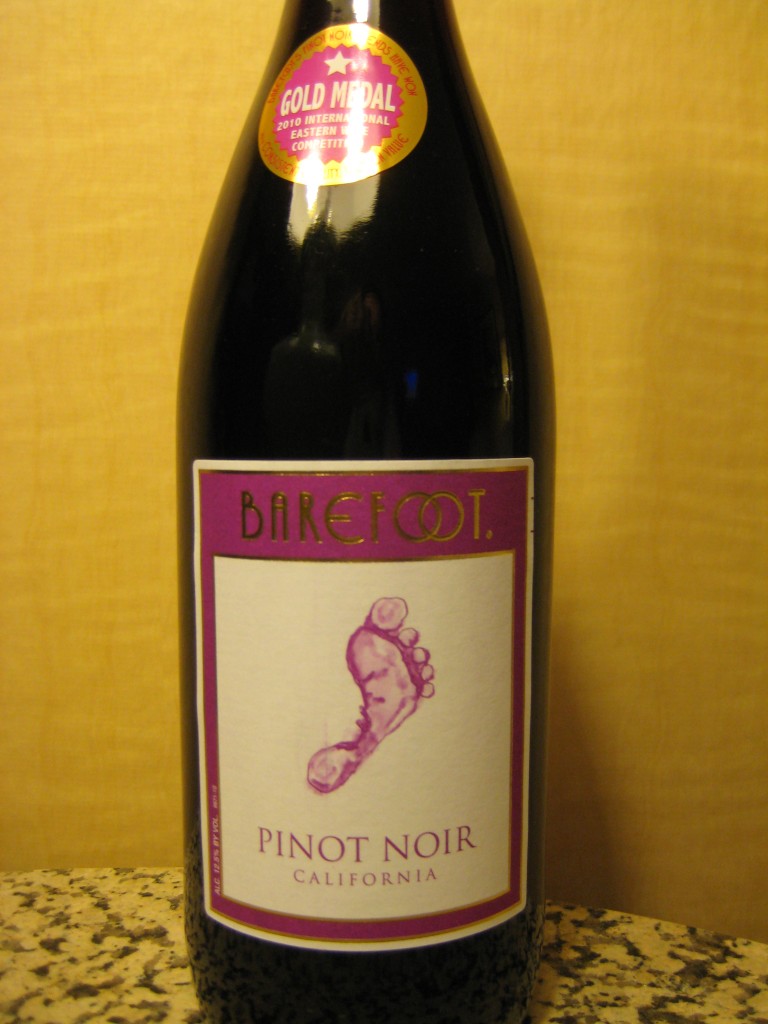 Barefoot is another of the larger brands out there, and is owned by E&J Gallo, one of the largest in the business.  Established in 1986 (in Modesto, CA), they offer a wide range of varietals, and it's another wine targeted at the casual drinker.  How could the company be anything less with a slogan like "Get Barefoot and Have a Great Time!"?  They seem to be so casual they forgot the year, but despite this, the wine is a recommendation from a friend, so is it a great time?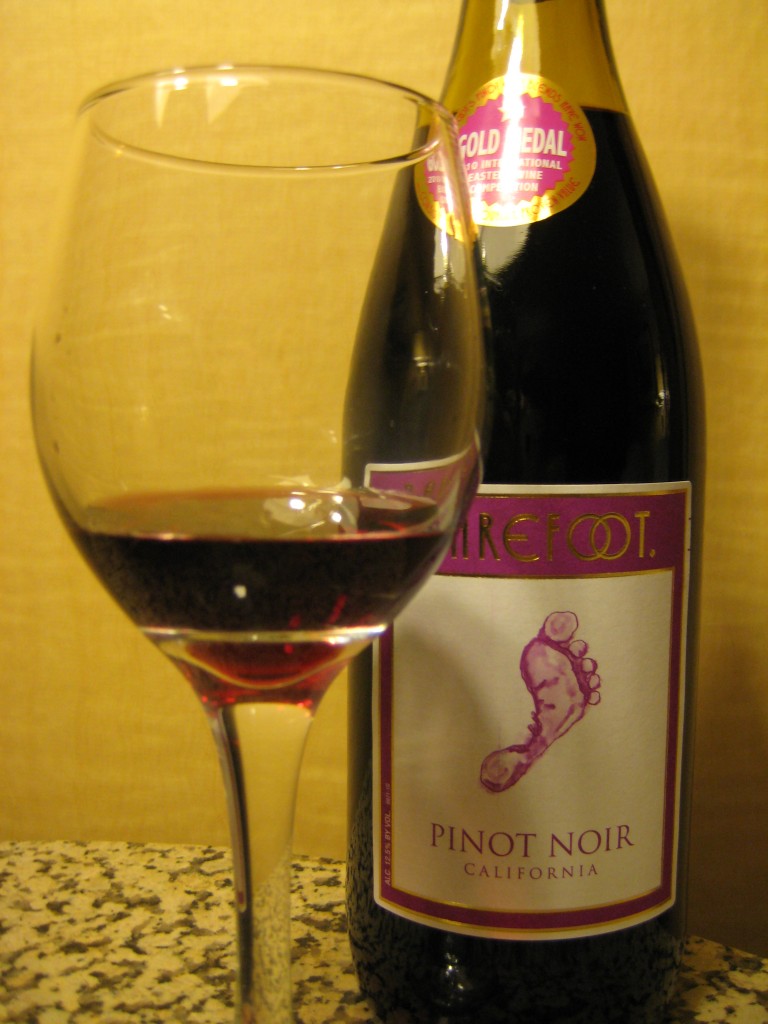 [Disclosure, I'm writing this Barefoot]
Sight:  A little deeper purple than expected, but normal for a Pinot of unknown age.
Smell:  Plenty of black cherry and dark chocolate, with raspberry and blueberry notes.
Sip:  Smooth, moderate mouth feel, with a firmly tannin background.  Blueberry and black cherry, with a touch fruit punch.  Primarily fruit forward, but a hint of spice in the background. [A.B.V. 12.5%]
Savor:  Cherries carry through the finish, a little more maraschino than fresh, but with little flirts of nutmeg.  A rather long finish for a bottle in this class.
Overall, at the under $5 mark, this is a top pick for Pinot Noir so far.  It's a nicely balanced and flavorful, if a bit ham-handed for a Pinot.  At it's best Pinot Noir resembles an elegant dancer in a ball gown who displays jaw dropping grace, depth, and finesse in the performance.   Barefoot Pinot Noir is more like a free spirit who dances with grace, but on the beach with a red cup in hand, and an amiable attitude.
Verdict:  Dance on the beach
Price: $4.99
Modesto, California
http://www.barefootwine.com/