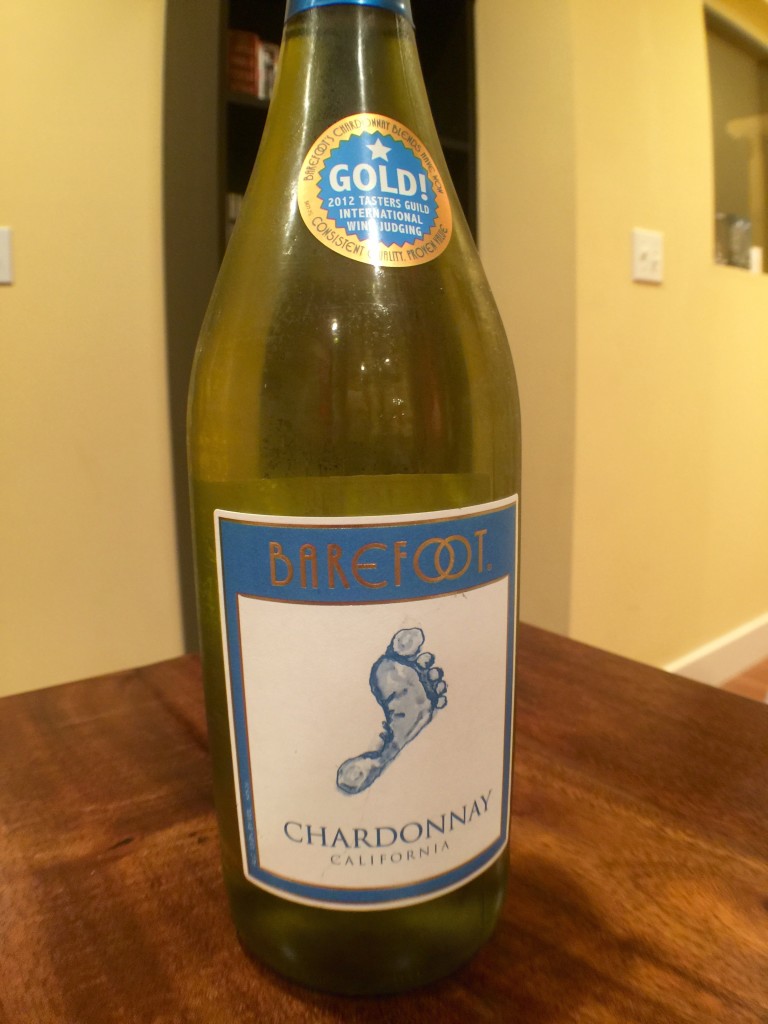 Ahh Barefoot, the last time I talked about your chardonnay was just after First Pour Wine started in 2011.  Of course, being non-vintage it's still hard to say when Barefoot Chardonnay came to be, but that's not saying it still can't be good.  The last time, Barefoot Chardonnay demonstrated a good mix of oak and fruit, but has it maintained the decent quality it showed before?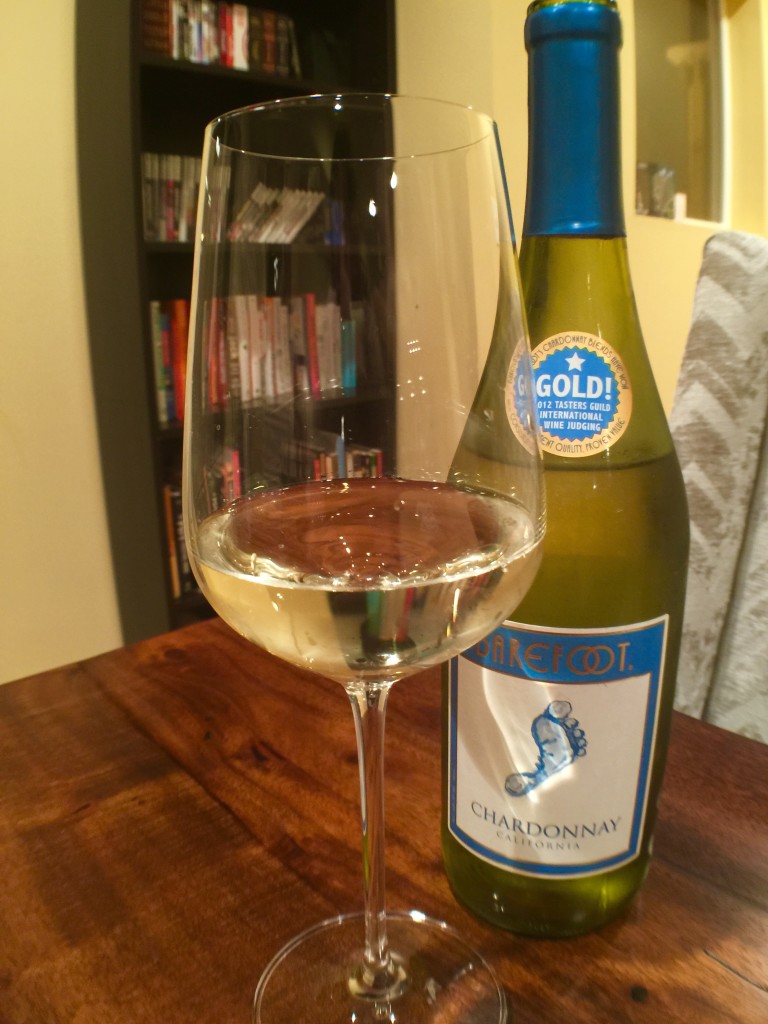 Sight: Moderate gold, slightly lemon yellowish
Smell:  On the nose, the smell is more creamy and smokey than fruity.  The predominance of oak hides notes of crisp apples and lemon.
Sip:  The start is bright, and the mouthfeel is round and creamy.  The lemons and green apple flavors are at the beginning, but give way to smoke, oak, and toast.
Savor:  The ending pulls in a hint of stonefruit, but returns to smoke and a slightly coating creaminess.
Barefoot Chardonnay is a smoke point, and it hides its fruit well.  For purists of the varietal, Barefoot will seem over processed, with too many flavors from the wine makers.  For people that love smoke bombs though, this is a fun time, and worth a look.  If you want a cheap bottle of smoked chardonnay, then Barefoot Chardonnay is your bottle.
Verdict:  Round, Smokey, Oak, Apple
Price: $5.99
Modesto, California
As a post script, it might be worth noting that a change in my palate has occurred.  Barefoot Chardonnay is definitely drinkable, but it definitely is unbalanced compared to where good oaked chardonnay should be.