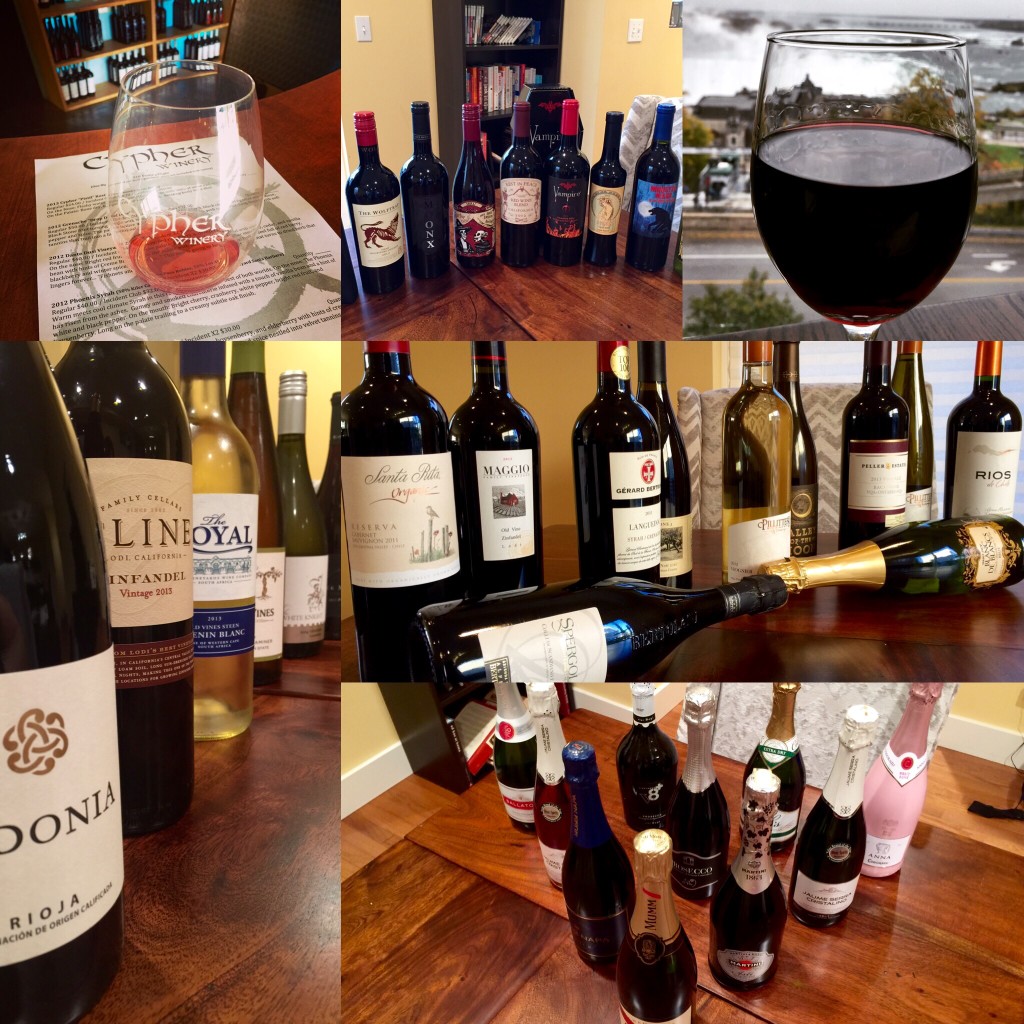 2015 was a comeback year for First Pour Wine, with the second best year on record!  82,527 pages were viewed, with visitors from 163  different countries!  Thanks to everyone who read!
Social Love
Those of you on Facebook showed up to help First Pour Wine grow from 67 likes at the start of the year to 150!  Meanwhile on Instagram picked up 3,255 likes and grew from 50 followers to 230 , and Twitter grew from 440 to 500!  It was a great year meeting so many of you, and looking forward to another great year of hearing about great wine!
Frequently Asked Questions
Every year, First Pour Wine gets a host of interesting question, here's some of the most frequent:
Wine Tasting Order – By far the most common questions were about wine tasting order, including a number of questions about very specific wines like Rouge Moelleux (which I'm still remembering how to spell).  Our page still handles most of these questions, so if you have a wine tasting order question, check out the page.
Franzia Alcohol Content – 10%
5 Adjectives to Describe Cabernet Sauvignon – Five words would be challenging, and a little dependent on what climate, but to be general:  Full-bodied, Blackberry, Black Currant, Mint, Cedar.  If you'd like to pick up a few more words, check out the Six Noble Grapes
Making Sangria with Arbor Mist – Nothing would prevent you from doing this, especially if you like Arbor Mist.  To make Sangria, take brandy, orange liqueur, and fruit and add it to the Arbor Mist.  Check out our quick refresher on how to make Sangria. 
What's coming in 2016?
Looking forward to more from First Pour Wine?  Here's what's on deck for 2016:
More great wine reviews from Monday – Friday
Winery Visits
Wine 102 – Picking up where The Six Noble Grapes left off, we'll dig into some of the lesser known grapes, like Albarino and Cabernet Franc
Wine from unusual places – Utah & Colorado will both make appearances this year, as well as so many more exotic locations.
Got something you'd like to see this year?  Let us know in the comments!
Thanks again for reading and the continued support!  Have a great 2016!