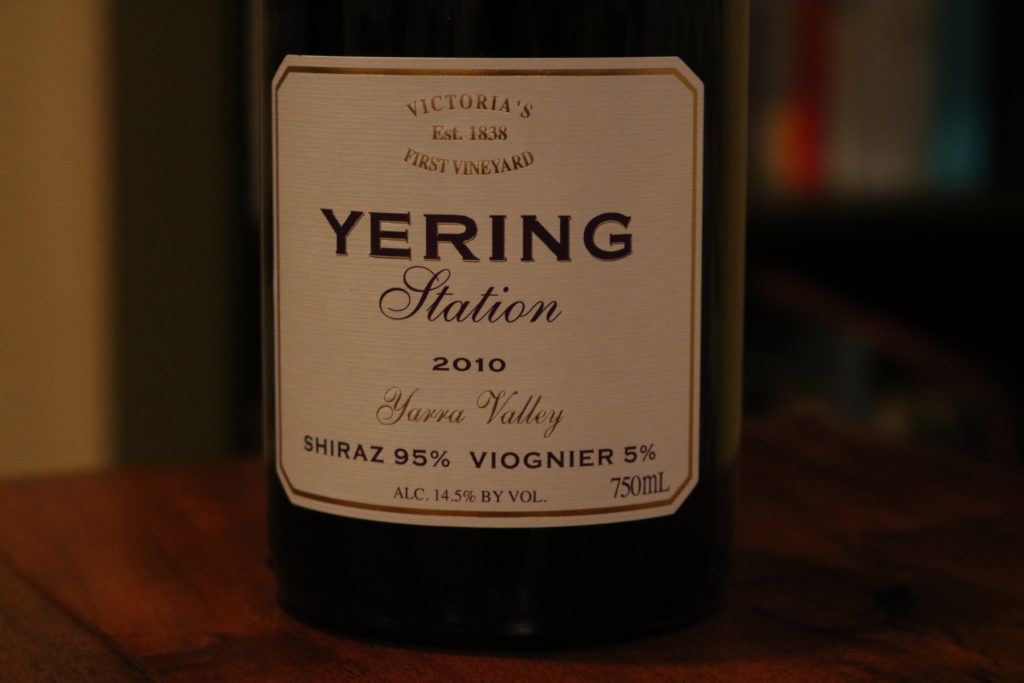 As I've mentioned in the past, I love Australian Shiraz.  It has a permanent place chilling in my wine cellar, and on my table.  As Saturday nights are 'Steak Night', it only seemed right to break one out.  Yering Station Shiraz Viognier 2010 did a sterling job joining my ribeye and green beans.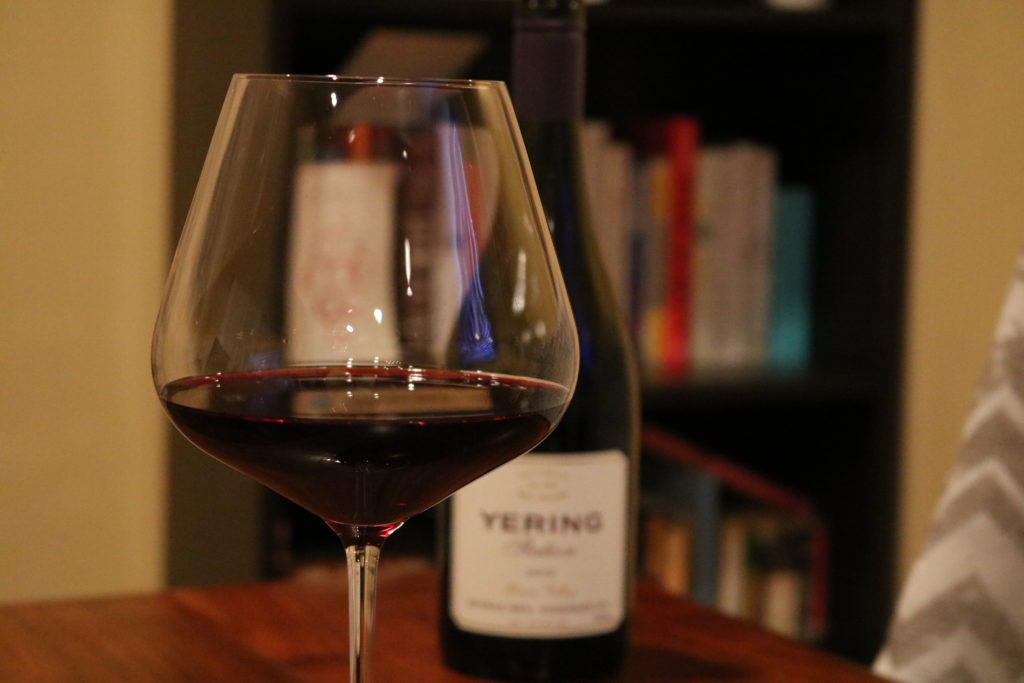 Sight:  A deep purple core with a hot pink firm edge.
Smell:  Deep notes of blackberries and plums entangle with elements of cedar and vanilla.  Spice permeates throughout with a hint of heat.  The berry notes are jammy and plentiful, leaning toward raspberries, blackberries, and strawberries.
Sip:  A medium-full body is delightfully smooth and well balanced.  Despite the age, the wine shows off good vibrancy and conveys strong elements of cedar, blackberry, black plum, and vanilla.  Elements of fresh raspberries and jammy berries join with touches of spice to grow the effect.  A fruitiness builds throughout
Savor:  Red fruits like raspberries and strawberries lead off with a hint of plum skin and oak.  Elements build toward spice and vanilla with a hint of tea and under-ripe blackberries.  Tannins are present but subdued.
Yering Station Shiraz Viognier is a well-balanced, well-constructed wine that pushes its elements of oak and fruit with grace.  While it's not perfect, the flavors are beautiful and tempting.  The tannins and acidity are ready for most bigger dishes and will do well with all but the biggest steaks or lightest fare.  If you need an easy going and deeper than it appears wine, than Yering Station Shiraz Viognier is a delightful choice at a reasonable price.
Verdict: Blackberries, Vanilla, Raspberries, Spice
Rating: 88
Price: $14
Yarra Valley, Australia
Available At: