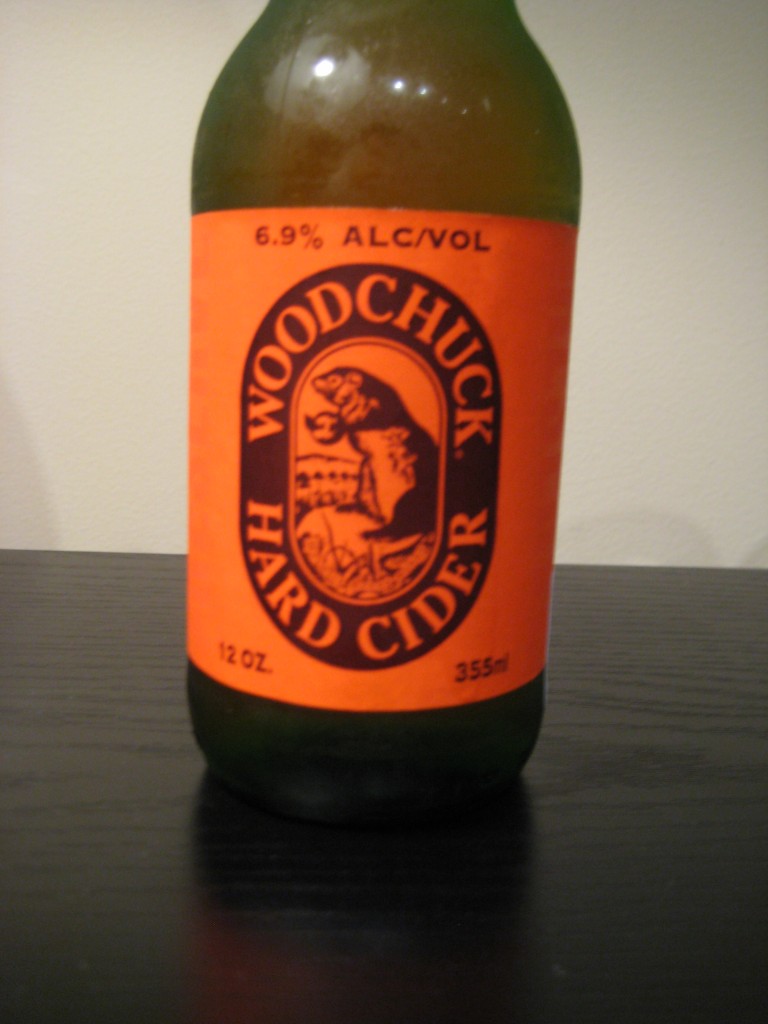 Woodchuck Private Reserve Pumpkin Cider is the sort of thing that sounds like it can only be godly. Small batch private reserve cider from a great Vermont producer? Check! Pumpkins?  Check?  Orange bottle?  Hell yes.  Lets get Halloween on this cider!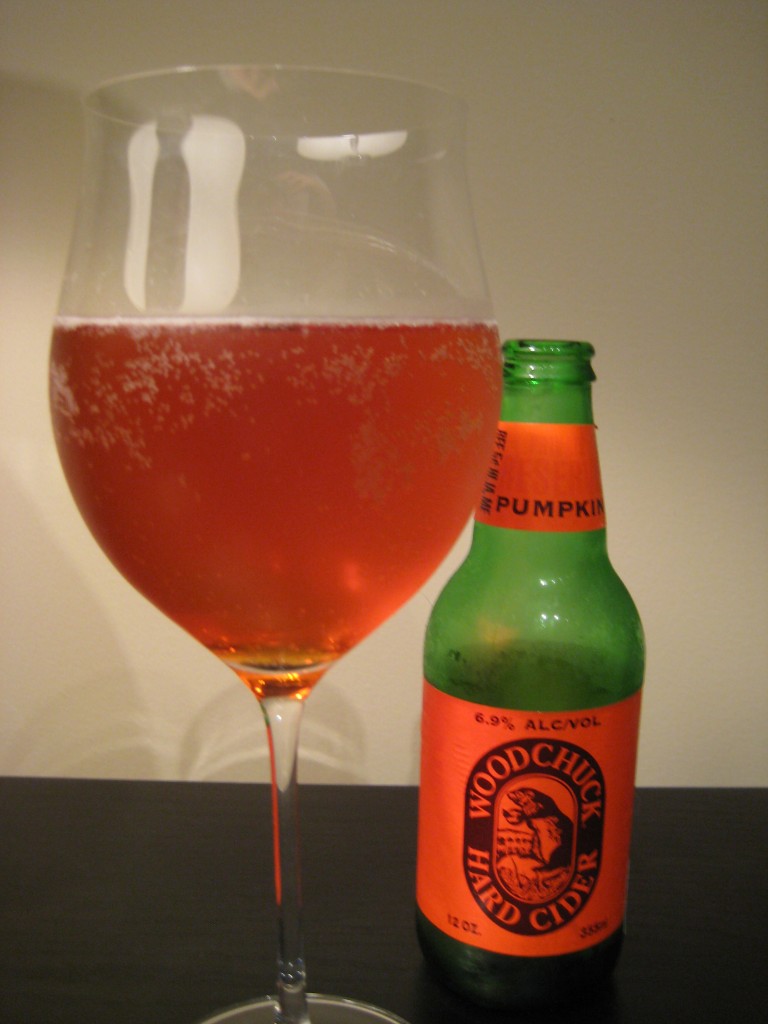 Sight:  Seriously, love to review this, but there's notes of caramel coloring, so no comment.
Smell:  There's a nice sweet vanilla pumpkin smell that wafts out.  It's a bit short on spices, but it's got a lot of sweet squash.  There's something else, perhaps maple like.
Sip:  The mouth feel is light, and sort of floaty, but it emphasizes pumpkin and vanilla.  It's definitely on the sweet side, and there's a little brown sugar and molasses flavor as well.  [A.B.V. 6.9%]
Savor:  The pumpkin lingers, and is a bit orange like (think candied oranges).
Overall, Woodchuck Private Reserve Pumpkin Cider is a nice change from regular cider.  It's hard to find, and seems to have sold out quick, but it's a nice deviation from the usual cider and beer crowds.  Cider lovers will miss the lack of acidity, but beer lovers might consider it a sweet alternative to thicker beers.  Give it a try and support a dependable Vermont cidery.
Verdict:  Pumpkinciderificmonster.
Price:  1.89 / 12oz bottle.
Middlebury, VT
http://www.woodchuck.com/