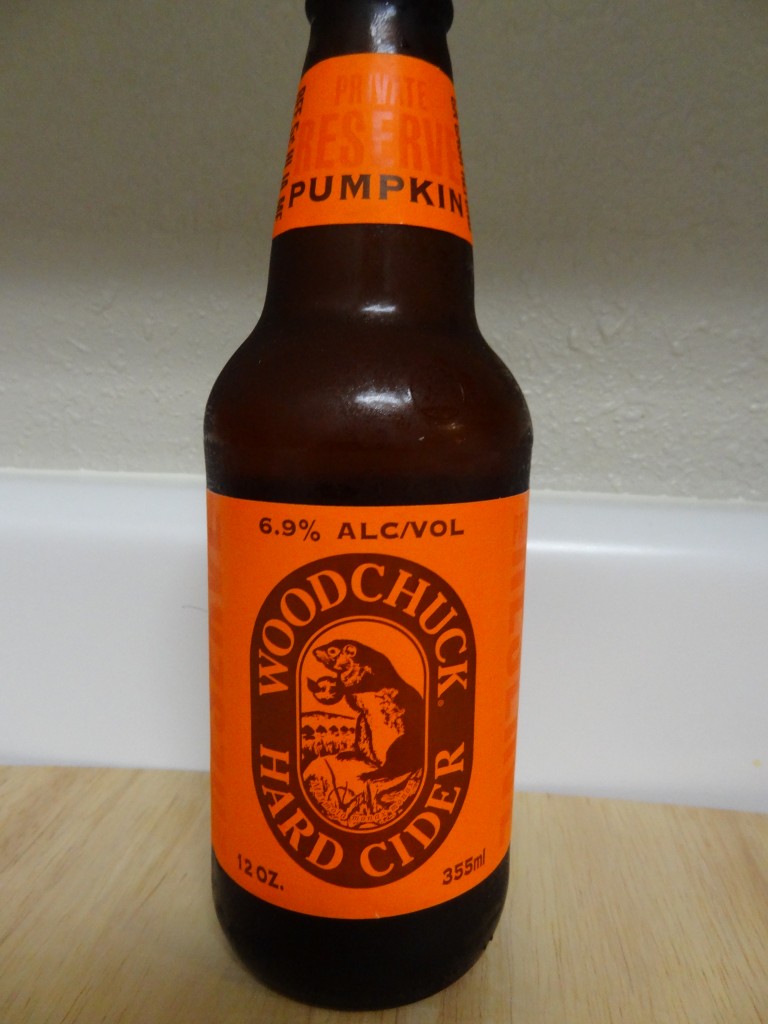 It seems like only yesterday that I was drinking my first Woodchuck Private Reserve Pumpkin Cider.  It was a fond memory finding a pumpkin infused cider, and in Cleveland nonetheless.  A year on, and as it turns out, I'm still totally stoked to find this back for another round of fall and Halloween inspired shenanigans.  So can this live up to the entertainment value of last year, or will this be more trick than treat?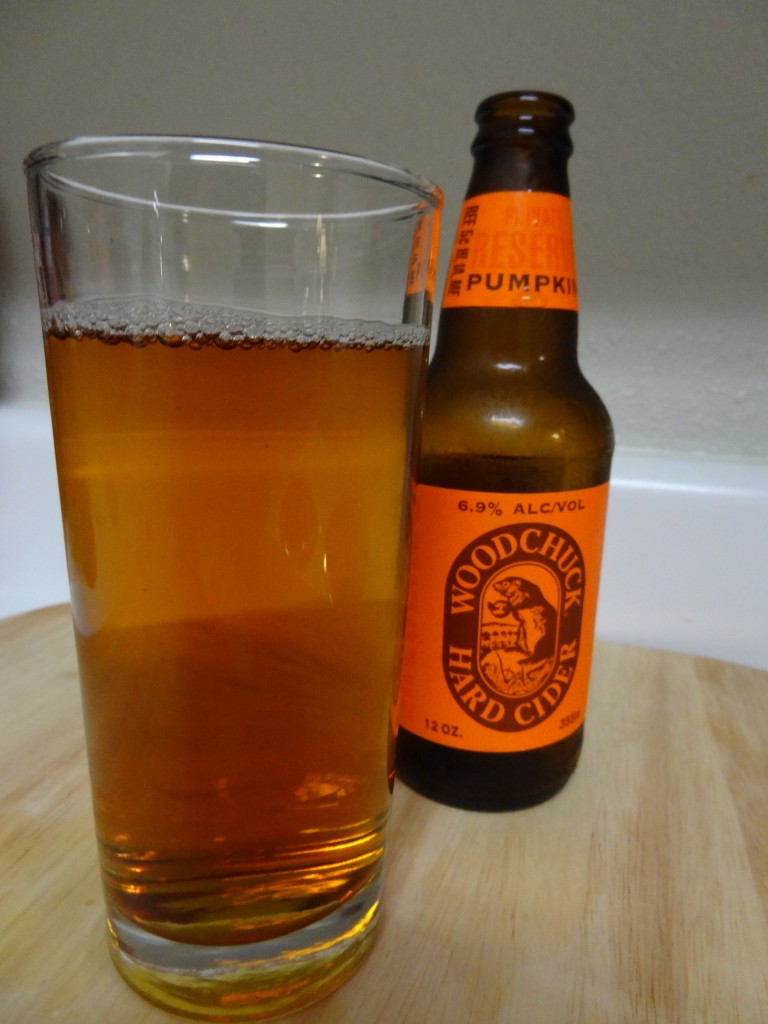 Sight:  As with last year, can't even comment, caramel coloring is cheating! (Looks nice though)
Smell:  The number one thing that stands out is the caramel smell.  It's got some pumpkin and spice as well, but the caramel smell stands out, and almost wafts towards maple and vanilla.
Sip:  There's a quick bitterness that levels out, with gathering pumpkin flavor.  There's a slightly caramelized orange thing going on.  There's this slightly acidic note, like an under ripe apple skin rolled in an tangy molasses. [A.B.V. 6.9%]
Savor:  The pumpkin orange flavor is just the same as last year, but maybe with a hint more bitterness.
Overall, Woodchuck Private Reserve Pumpkin Cider is still an interest cider choice.  The difference I've learned between last year and this year is pretty simple though.  When it comes to one Woodchuck Pumpkin Cider, it's pretty enjoyable, but it's just a hard thing to actually want to consume a six pack of.  There are more complex, more enjoyable ciders out there (the Woodchuck Barrel Select particularly coming to mind).  For a bottle, go for it, but at $10.99 a 6-pack, find out if you like it before you load up.
Verdict:  Small Dosage Pumpkinrific Cider
Price: $10.99 / Six Pack
Middlebury, VT
http://www.woodchuck.com/