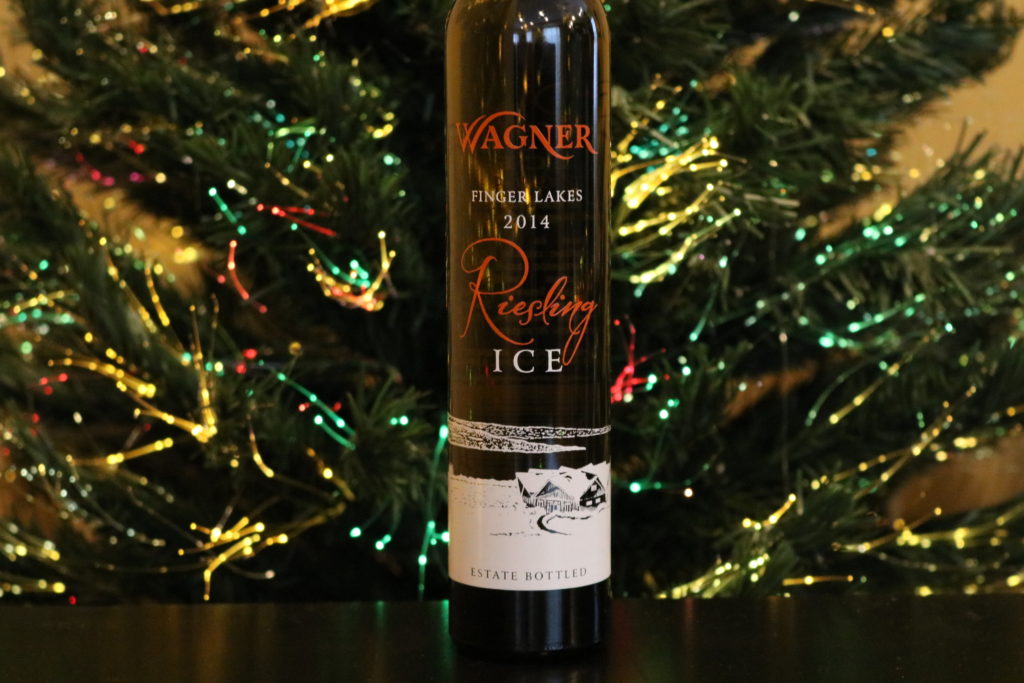 Rounding out our search for the best wines for Christmas 2016 is Wagner Riesling Ice.  Like Graham's Six Grape Porto, Wagner Riesling Ice ends our search on a sweet note.  Unlike Porto, where the fermentation is stopped mid process to create sweetness, Riesling Ice is made from frozen Riesling grapes.  When pressed, the concentrated juice of the grapes runs free, and the water stays behind in the form of ice.  This process makes a sweet and concentrated dessert wine, perfect for those in your life with a sweet tooth!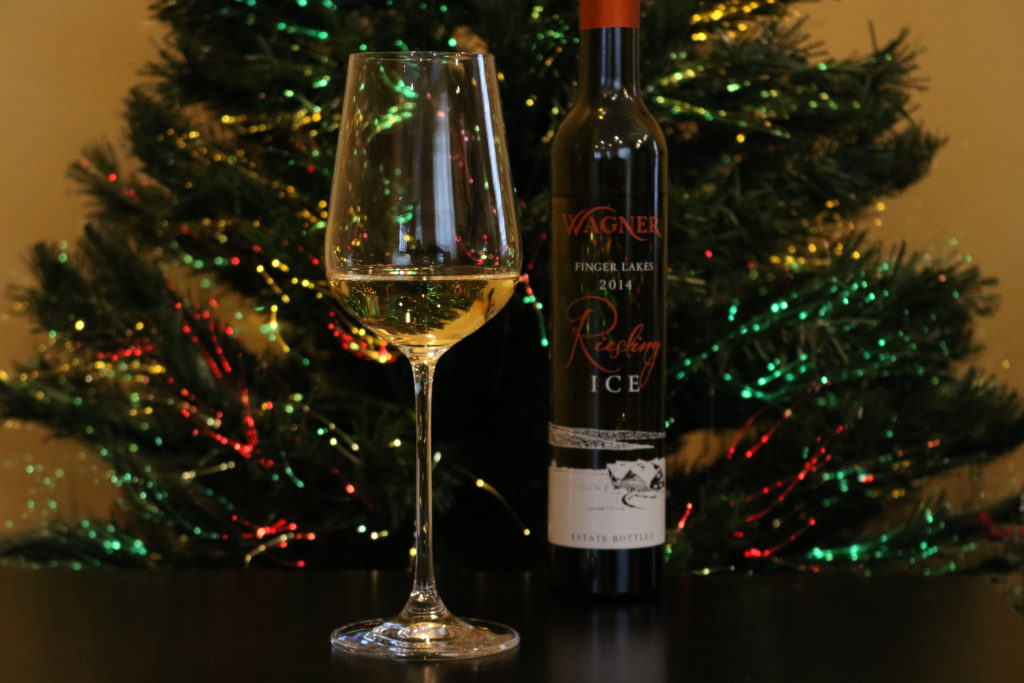 Sight: A vibrant gold
Smell:  Peaches and pineapples flow forth in a stream of honey.  Flowers and crisp apples join in with pops of bright citrus and hints of pastry.
Sip:   Sweet,  but thanks to the brightness, not cloyingly so.  Even with the heavy weight of the sugar,  it explodes with ripe peaches, nectarines, and apricots.  Lemon and oranges join in with a candied sweetness.   Honey envelops all of them, and the fruit flavors range across the board, going from tropical pineapples to ripe apples.
Savor:  The ending is a syrupy deluge of pineapples, peaches, and nectarine leaving a nice coating of concentrated, ripe fruit.
Wagner Riesling Ice is a beautiful romp of concentrated fruit with amazing sweetness.  The bright tropical fruit flavors balance beautifully against ripe pome fruits with pops of citrus.   The honeyed character all the way through is a show stopper.  If you know someone that loves sweet, fruity wines, then Wagner Riesling Ice is a perfect gift, and a must try.
Verdict: Honeyed, Peach, Pineapple, Lemon, Sweet
Rating: 93
Price: $25
Finger Lakes, New York
Available At: