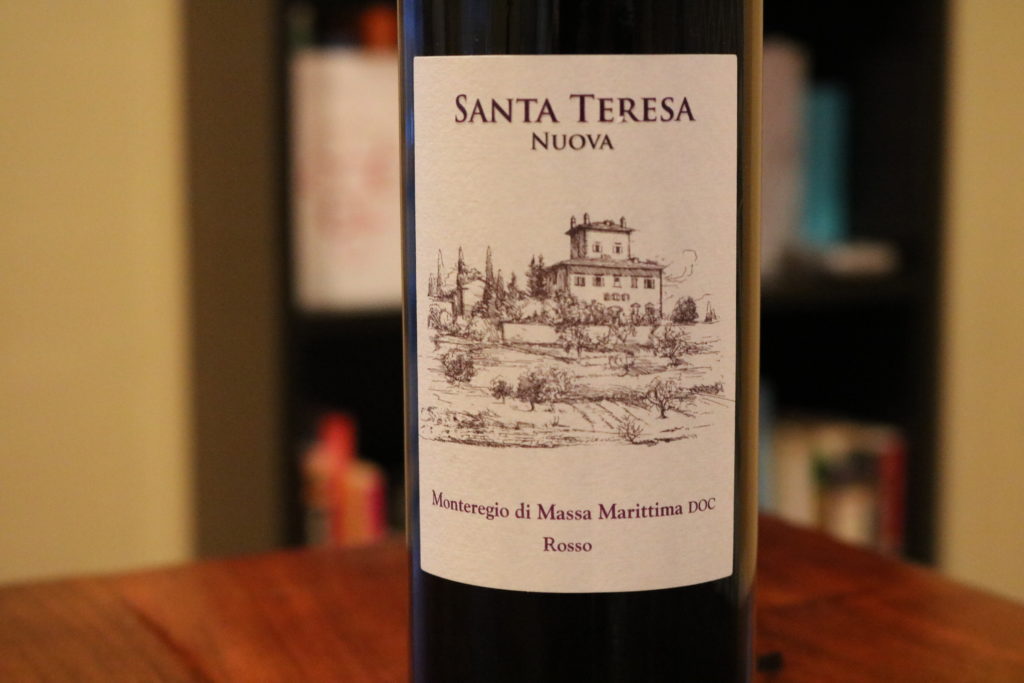 Tuscany makes some truly beautiful Sangiovese, including the well known Chianti.  While Chianti might be the best known of them, it's not the only area in Tuscany that happens to produce it.  Such is the case of Santa Teresa Nuova Sangiovese Monteregio, which actually sits just south of Tuscany in Monteregio di Massa Marittama.  In addition to Sangiovese, this is also a blend of some non-native varietals, including Cabernet Sauvignon, Ciliegiolo, and Vermentino.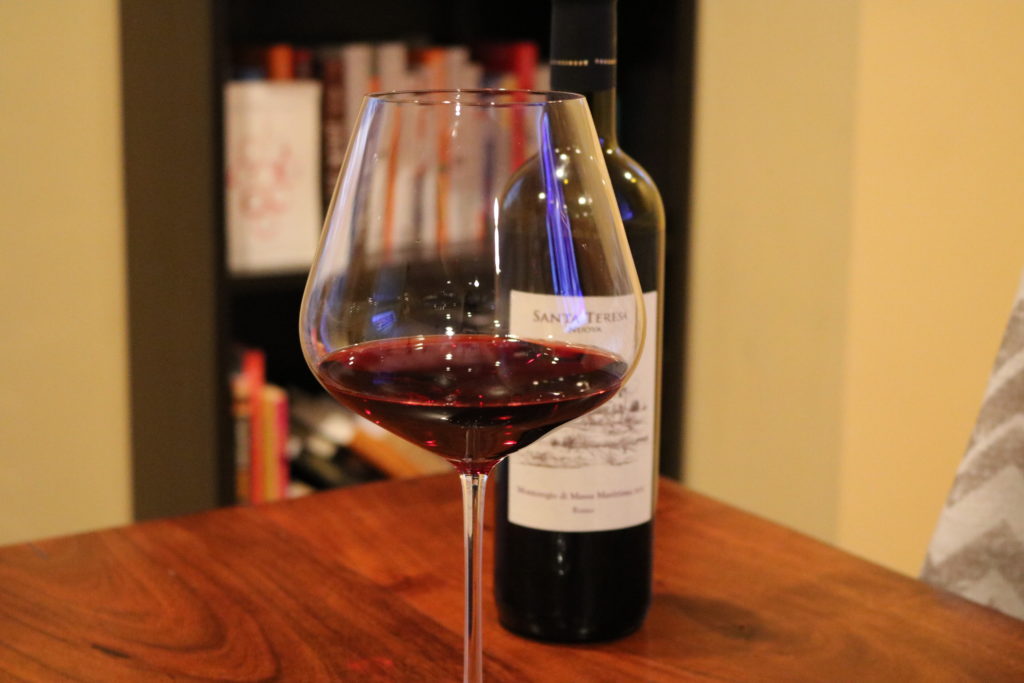 Sight: A beautiful ruby red core with a hint of amethyst and tints of orange on the edge.
Smell:   Deep prune and dried cherries notes waft up at the start with hints of black licorice and chocolate cake following.  A touch of dried herbs come in with flecks of black pepper.  The nose is rather subtle.
Sip:  The body is light, well balanced, and soft.   There are nice flavors of ripe red cherries and plums, with good touches of licorice and red currant.  Hints of tobacco and earth come into play.
Savor:  The tannins that built throughout the body continue, and then pull in some wonderful coffee grinds and dried cranberries.  An earthy and dark cherry note linger gracefully
Santa Teresa Nuova Sangiovese Monteregio is a beautifully put together Sangiovese that balances earthy tones and fruit.  The body is light, lively, and beautifully balanced with good texture and acidity.  While the price is a tick higher than some offerings, the $14 price point for Santa Teresa Nuova Sangiovese Monteregio drives a great flavor argument for a reasonable price.
Verdict:  Dried Cherries, Licorice, Red Plums, Balanced
Rating: 88
Price: $14
Tuscany, Italy
Available At: