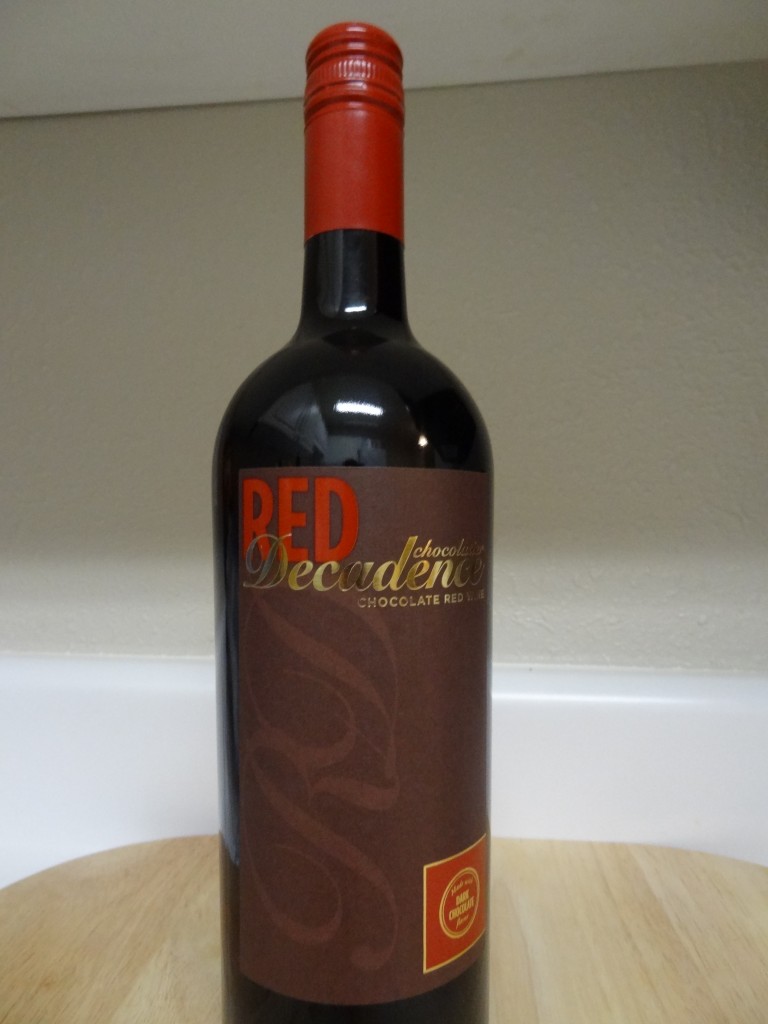 My sommelier never said there'd be days like this.  All the same, I knew there'd be days where I'd be trying all manner of wine products.   Boone's Farm, fake Sangria, and Arbor Mist all came to mind, and even chocolate wine seemed likely.  What better time of year to consider chocolate laced red wine than right at Halloween!  There are of course two styles of chocolate wine, cream and wine based.  In the cream based camp are things like Chocovine, which look a bit like Baileys, and representing the red wine camp for this is Red Decadence.  So, without further ado, what does Red Decadence bring to the table?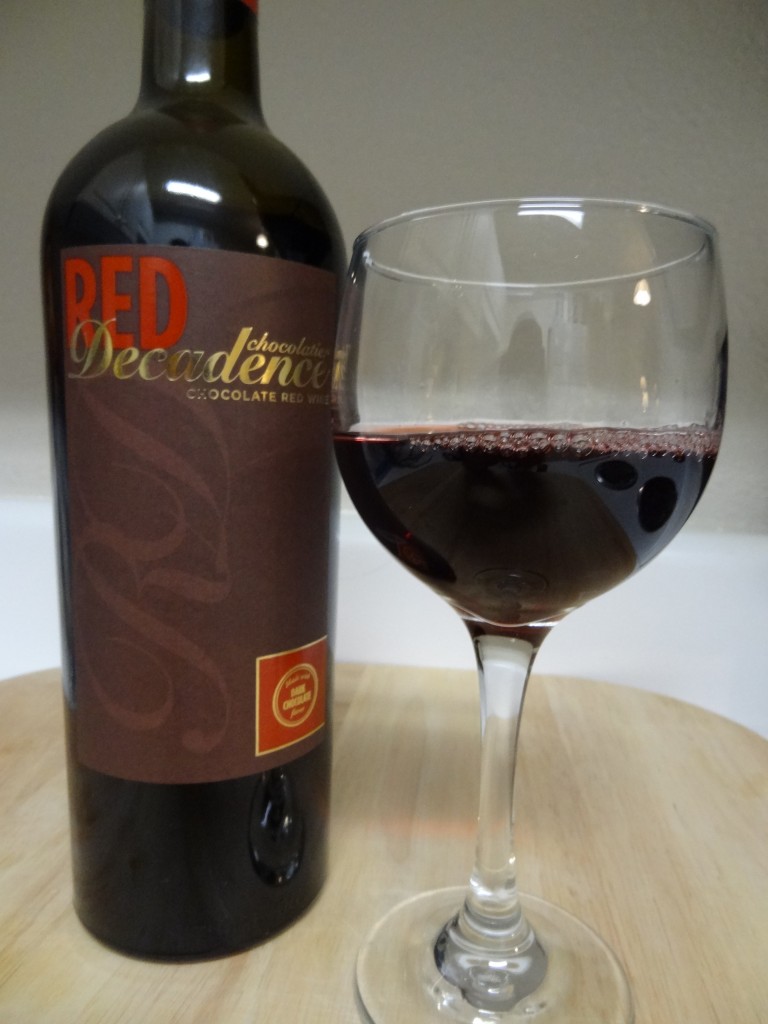 Sight:  It's a sort of deep purple, but it's a touch off.  Leaning brown, with hints of brickish red toward the edges.  Not sure if this is a by product of the chocolate or not.
Smell:  There's a tootsie roll in this glass.  Oh wait, that's the wine?  A raspberry-cherry smell is complimented by what smells amazingly like a tootsie roll.
Sip:  The chocolate is instant, and reminisces of tootsie rolls, artificial cherries, and a light raspberry notes.  The subtle sweetness is a little bit like a grown up tootsie roll pop.  The mouth feel is light, and the acid is pretty good. [A.B.V. 12.5%]
Savor:  There's a bit of tannin, and a dark chocolate flavor, but it's still like a tootsie roll pop.  The finish isn't overly long, but it is chocolaty.
Red Decadence is an interesting tootsie roll alternative, and as such, an interesting adult trick-or-treating gift.  Of course for this intention it's not cheap, but for a Halloween party this is kind of a fun idea.  Remarkably, it's quite good and enjoyable.  This wine is a red in a slutty Halloween costume.  Just like it's bottle implies, it's easy and fun, but not the kind of thing you want to bring home to mom and dad.
Verdict:  Alcoholic Tootsie Roll, Sweet Red, Easy
Price: $8.99
Walla Walla, WA
Want a second opinion?
Check out Jennifer's take over at Jennifer's Reviews