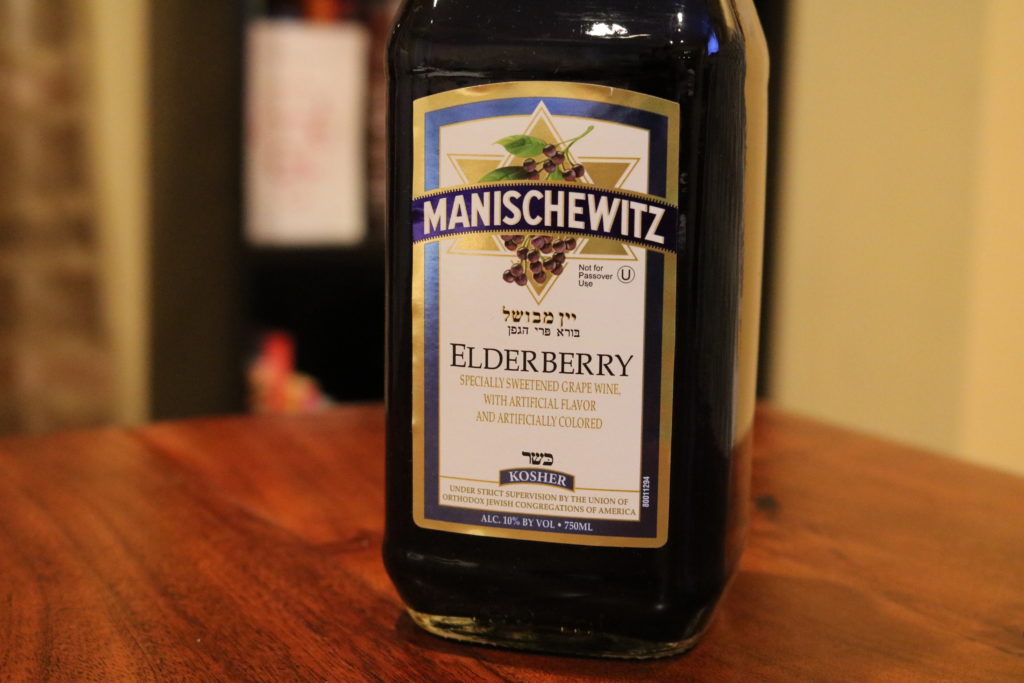 As of last night, Rosh Hashanah began, and it only seemed fitting to try one of the most well known Kosher wines, Manischewitz Elderberry.  The idea to celebrate the holiday comes from my friend Kelly Cohen, who writes the wonderful blog Off The Beaten Glass.
Rosh Hashanah is the Jewish New Year, and unlike the American one where we focus on enjoying many libations, the focus is related more in the idea of how to reach a better life.  Like our "resolutions", Rosh Hashanah focus on introspection  Many customs are focused around this, including the idea of walking down to flowing water, and casting out the contents of a pocket, similar to casting off our sins.  In the hopes of a sweet new year, a custom calls for eating apples with honey.
In celebration of this great holiday, I'm looking forward to seeing how Manischewitz Elderberry is.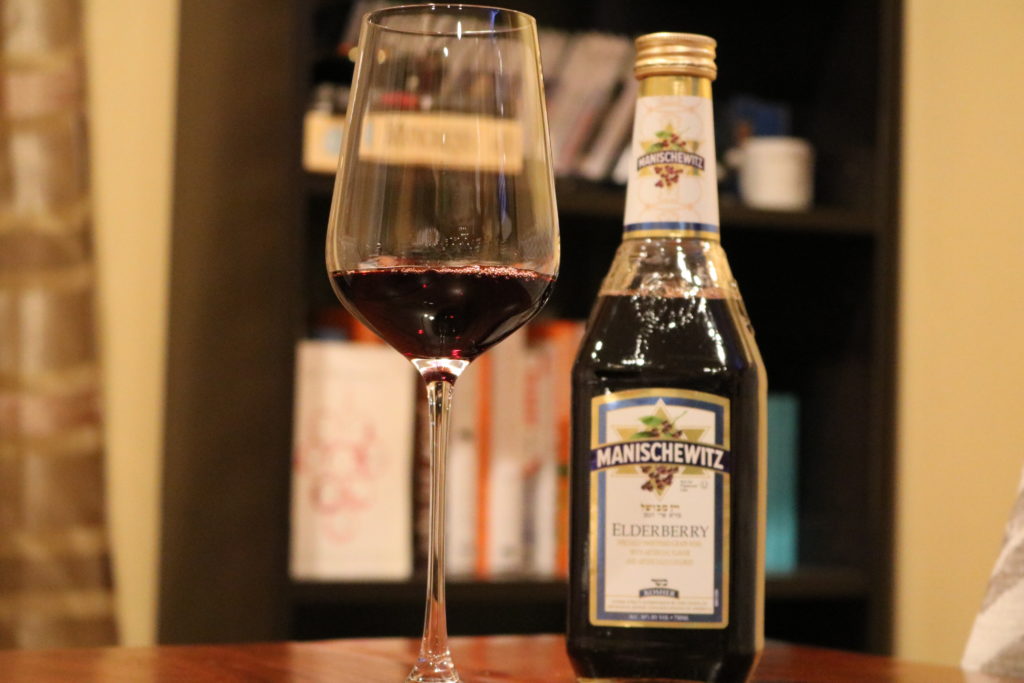 Sight:  A mostly violet core with slightly rusty edges
Smell:  Elder flower and concord grape mingle together in a sweet nose.  The grape character is deep, and slightly jammy.
Sip:  Full bodied and sweet, it actually has a nice amount of acidity to it.  The backbone provides a clinging point for the jammy concord grape and elder flower notes.  The sweetness is similar to jam.
Savor:  The ending is very sweet, slightly floral, and very grape forward.
Manischewitz Elderberry is delightfully perfumed with elderberry, and has a deep amount of concorde grape in it.  As sweetness goes, Manischewitz is incredibly sweet, but easy to drink.  Those familiar with grape juice will find Manischewitz Elderberry to be quite similar, with a little bit more floral aroma.  To celebrate the holiday, Manischewitz Elderberry is wonderfully traditional, and an easy drinking wine that might be fun with some apples dipped in honey!  Have a wonderful Rosh Hashanah everyone!
Verdict:  Concord Grape, Elderflower, Sweet
Rating: N/A*
Price: $6
Canandaigua, New York
You can also find a great collection of Manischewitz Products for the holiday on Amazon!
Available At:
* – This is a wine product and not rated.