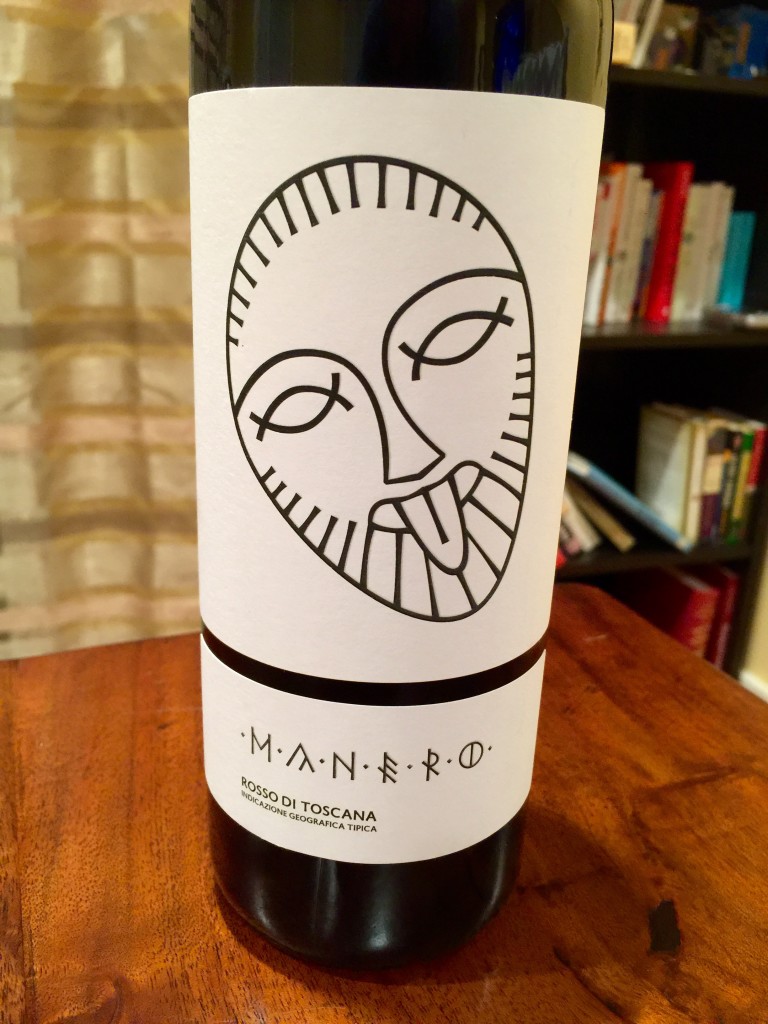 When I first picked this bottle up, I did not assume it was Italian.  The mask forcably reminded me of a luchador, and as such I began thinking of Spain.  That said, Manero Rosso Di Toscana offers a great opportunity to enjoy an accidental trip to Italy via a bottle.  No wrestling required.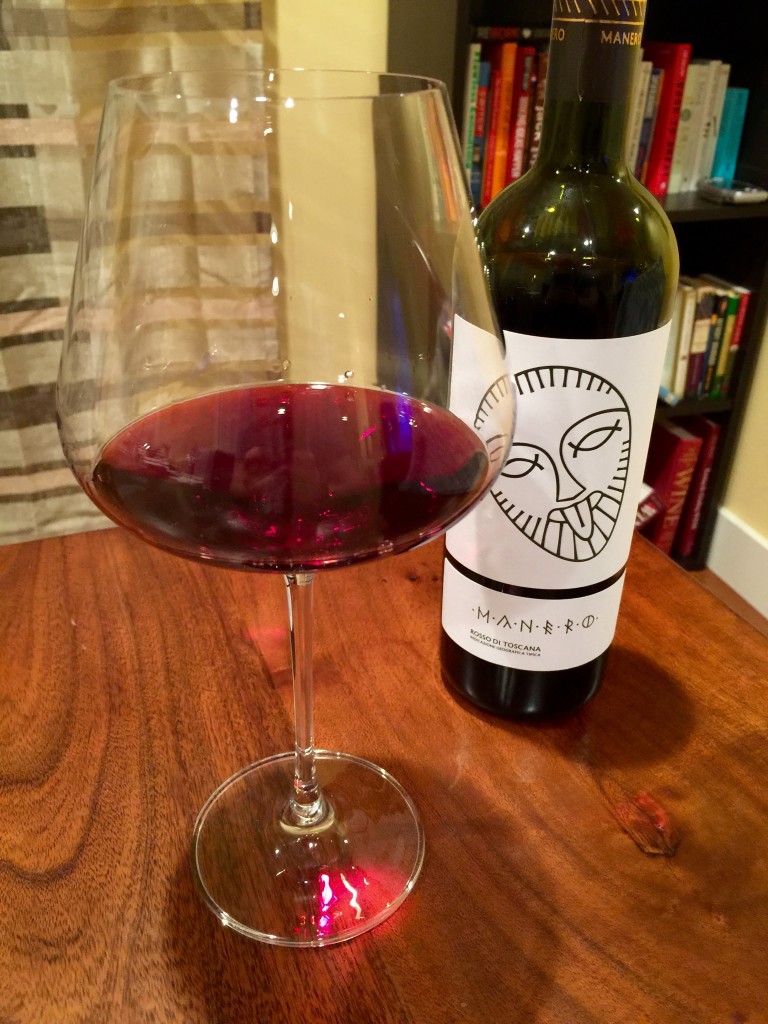 Sight:  A moderately dull garnet core with an orangish edge
Smell:  Cranberries, raspberries, and spices all come together.  The firm earthiness in the background gets layered underneath notes of anise and currant.   The shear amount of spices in the nose are impressive.
Sip:  Full bodied, and smooth, it retains enough brightness to be lively.  Currants, dried cherries, orange zest, and plenty of spice. The body is rather silky, and the flavors are harmonious.
Savor:  The finish is smooth, spicy, and long.  Touches of vanilla and spice come through, and currants drive a brightness.  The tannins are very smooth.
Manero Rosso Di Toscana is flavorful, but more texturally driven.  The flavors of spice and fruit are very consistent and well layered, but play second fiddle to the smooth textures, both on the palate and after.  There's a lot of finesse here, even if there's not a lot of complexity.  If you want an Italian wine that keeps an earthy backbone, but still has a lot of fruit, then Manero Rosso Di Toscana is a balanced and beautiful choice.
Verdict:  Currants, Spice, Dried Cherries, Balance
Rating: 85
Price: $10
Tuscany, Italy
Available at: