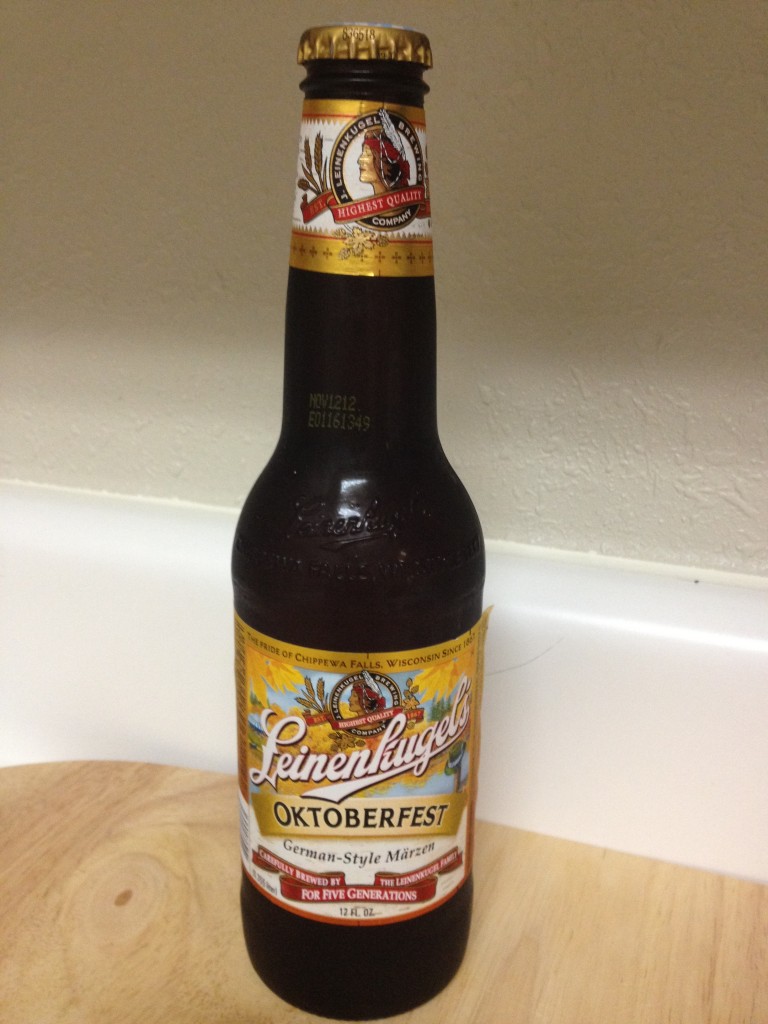 Tis the season for Märzen, and what better way to celebrate fall than with this delicious German style beer.  It's the perfect sort of brew any sort of activity on cool days and chilly nights, be it camping, sitting around a fire, or watching a horror movie.  Leinenkugel's helped us send off the summer with the Lemon Berry Shandy, but can Leinenkugel's Oktoberfest properly ring in the fall?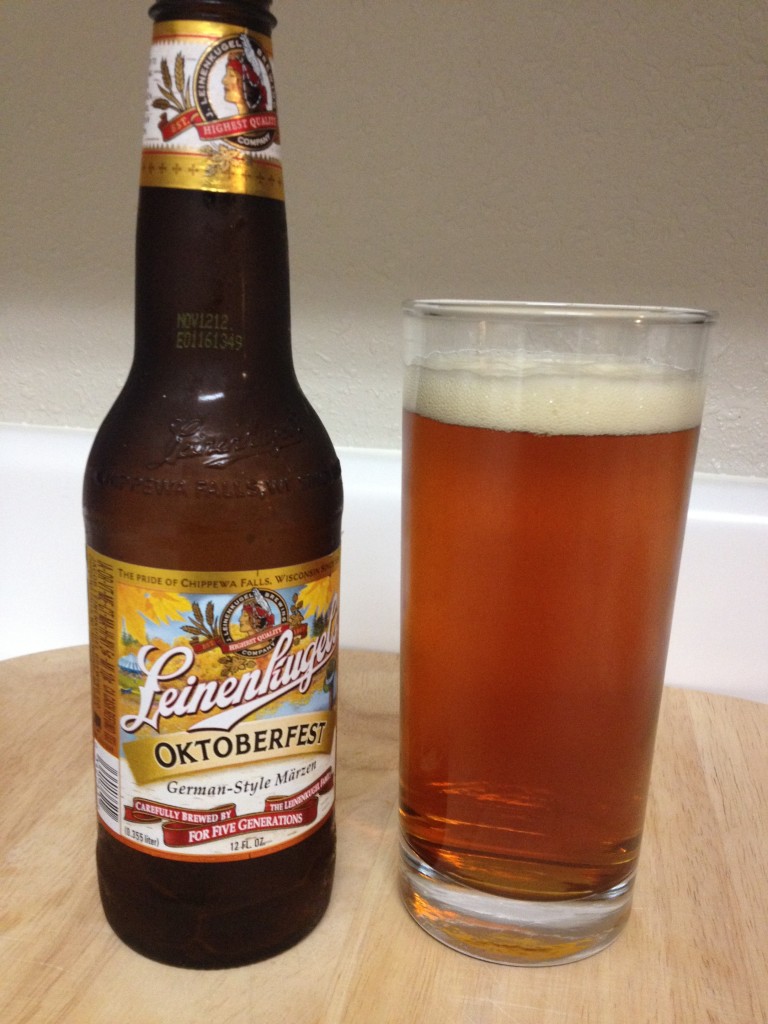 Sight:  A deep copper, hinging on deep brown translucent caramel.  The head pours white but fades fast.
Smell:  Nutty, with a nice malty backdrop, touches of toffee and cocoa powder linger underneath.
Sip:  There's a great malty kickoff, followed by a bit of toast, that plays well with flavors of hazelnuts and almonds.  There's dark chocolate and toffee well, but they are muted.   The carbonation is hard, and leaves the mouth feel a bit rough.  It feels slightly watery. [A.B.V. 5.1%]
Savor:  Burnt toast and nuts come through on the end, and linger pleasantly for a short time.  Just a touch bitter.
Leinenkugel's Oktoberfest is just ok for märzen, and is easily outpaced by the more complex Harpoon Octoberfest.  The biggest issue it has is it doesn't particularly do anything exciting or unique.  It's one of those, 'yep, it's beer' beers.  Malt. Check.  Hops. Check.  Color. Check.  Taste. Not so much…  Leinenkugel's does some beers very well, but this Oktoberfest is nothing to celebrate.
Verdict:  Oh, are you still here?
Price:  $1.49 for a 12 oz bottle
Chippewa Falls, Wisconsin
https://leinie.com/