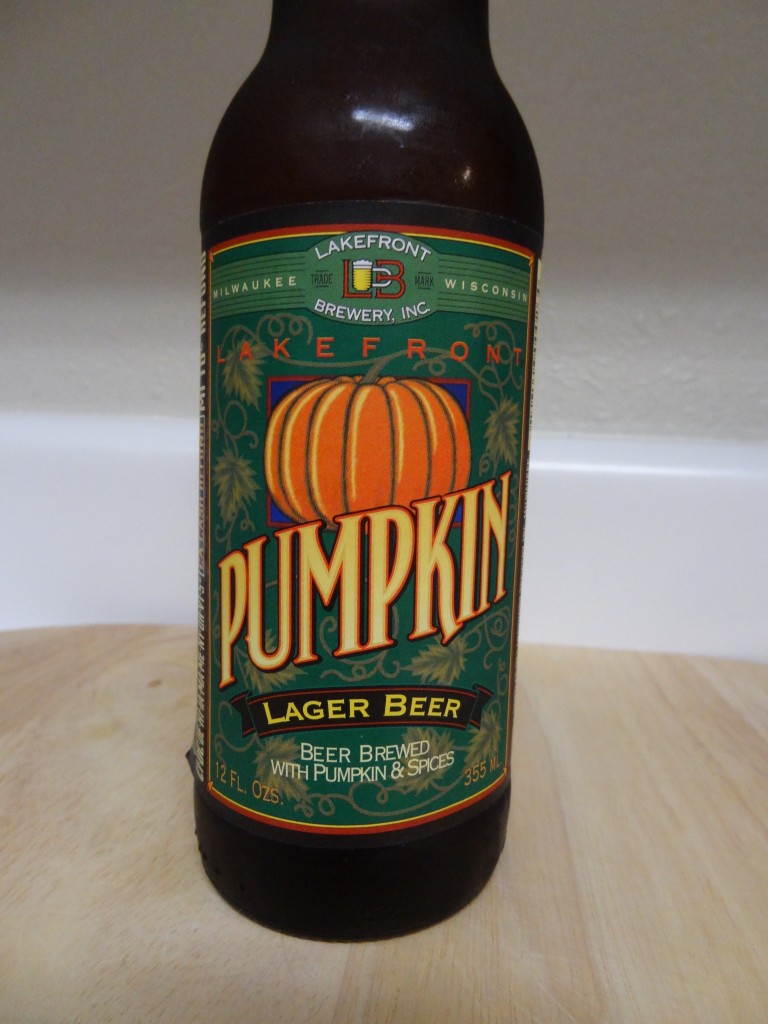 With October rounding down, it's time to start saying farewell to Pumpkin Beer Season.  Hailing from Milwaukee Wisconsin, Lakefront Pumpkin Lager claims to have been inspired by Thomas Jefferson.    While most of the folklore that comes into play in marketing is known to stretch the truth, taste isn't, and this beer claims to be made with real pumpkin.  Can Lakefront Pumpkin Lager live up to its own mythology, or is it just another boozy pumpkin story?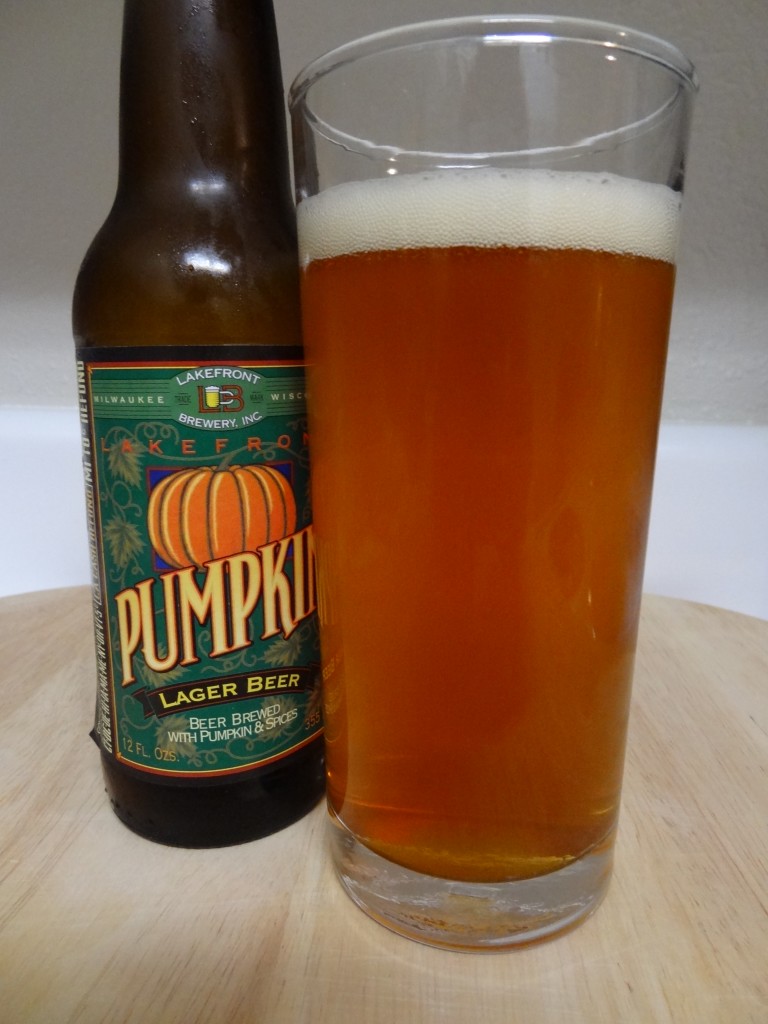 Sight:  A lighter orange with a pleasant white head that disappears fairly quickly, but clings to the edges.
Smell:  A slightly caramelly nose with a plenty of cinnamon.  There's a decent amount of pumpkin, and bit of clove.
Sip:  There's an uptick of sweetness and a pleasant caramel malt background, but the predominate flavor leans toward pumpkin with very little sugar.  The mouth feel is smooth,  and there are touches of bitterness that lean a little towards clove and nutmeg. [A.B.V. 6%]
Savor:  There's a bit of molasses / brown sugar and pumpkin flavor, but not a lot of depth.  It does linger for a decent amount of time.
Lakefront Pumpkin Lager does a good impression of great pumpkin based beer.  While it has a nice amount of spice, decent amount of pumpkin, and a nice mouth feel, it doesn't exactly get the depth of a great pumpkin beer.  Perhaps the biggest flaw is the bottle.  It's just a hideous label.  Unless you know where it's from, it just looks like Pumpkin Lager Beer.  Silly things aside, if you like pumpkin beer, Lakefront Pumpkin Lager is a tasty pumpkin brew worth a try if you spot that hideous gold leaf label.
Verdict:  Squashy Pumpkin,  Moderate Spice, Smooth
Price:  $1.99 / 12 oz bottle
Milwaukee, Wisconsin
http://www.lakefrontbrewery.com