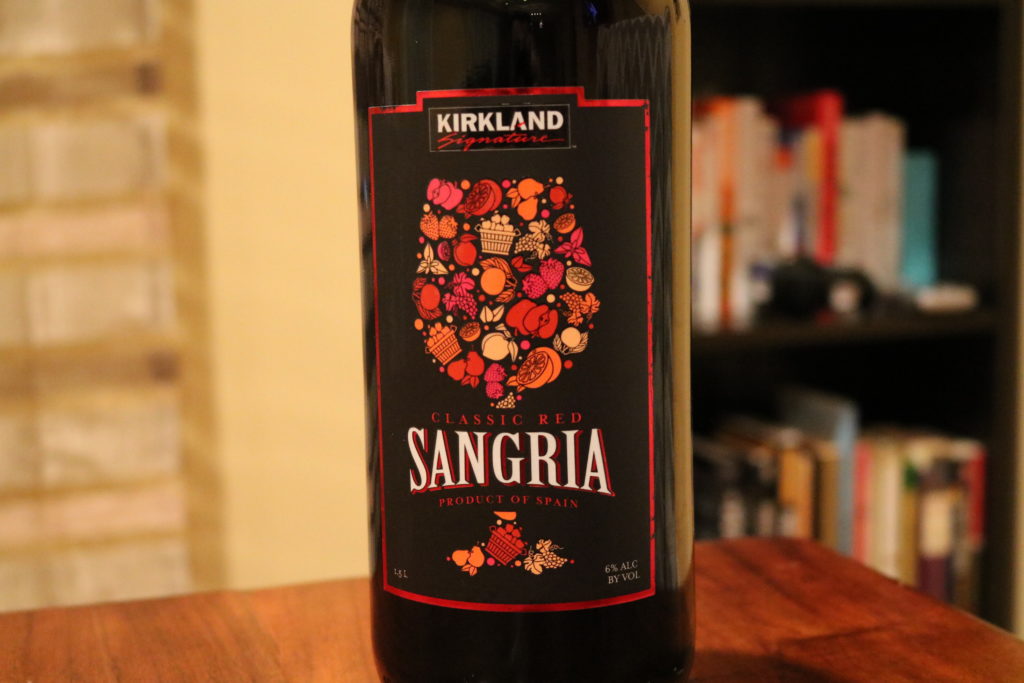 In the past I've professed not to be a huge fan of Sangria in bottles.  Generally speaking, Sangria is better with real fruit and wines that are good to start with.  However, I totally understand the allure of not having to go through all the work that goes into real sangria as well, especially when Kirkland will sell you a massive bottle of their Kirkland Sangria for only $6.  So, is a magnum of $6 Sangria worth it?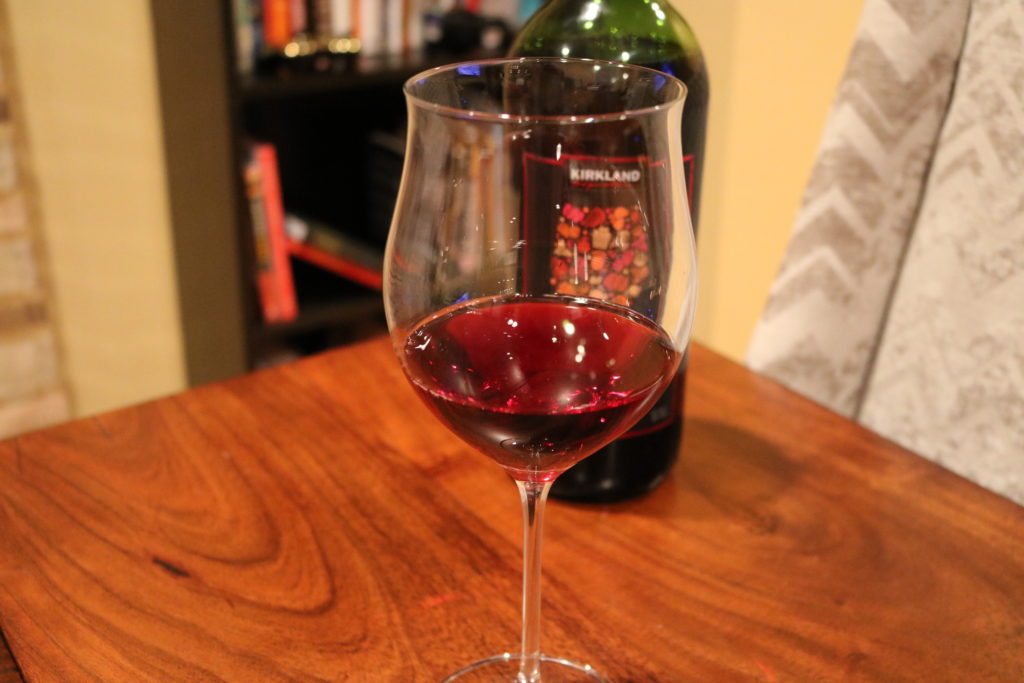 Sight:  Not really applicable here, but it's a pretty, slightly transparent red.
Smell:  Candied Orange peel comes up, and is joined by hints of raspberry and spice.  It smells tangy, like orange liqueur.
Sip:  It's sweet, and immediately orange laden.  The orange flavors are very much given toward orange liqueur, candied orange peel, and fresh tangerines.  The fact that the wine happens to red seems to minimally impactful, with minimum amounts of strawberry and raspberry.  There's nice spice here, giving into cloves and cinnamon.
Savor:  The ending is brief, and again pulls on orange and raspberries.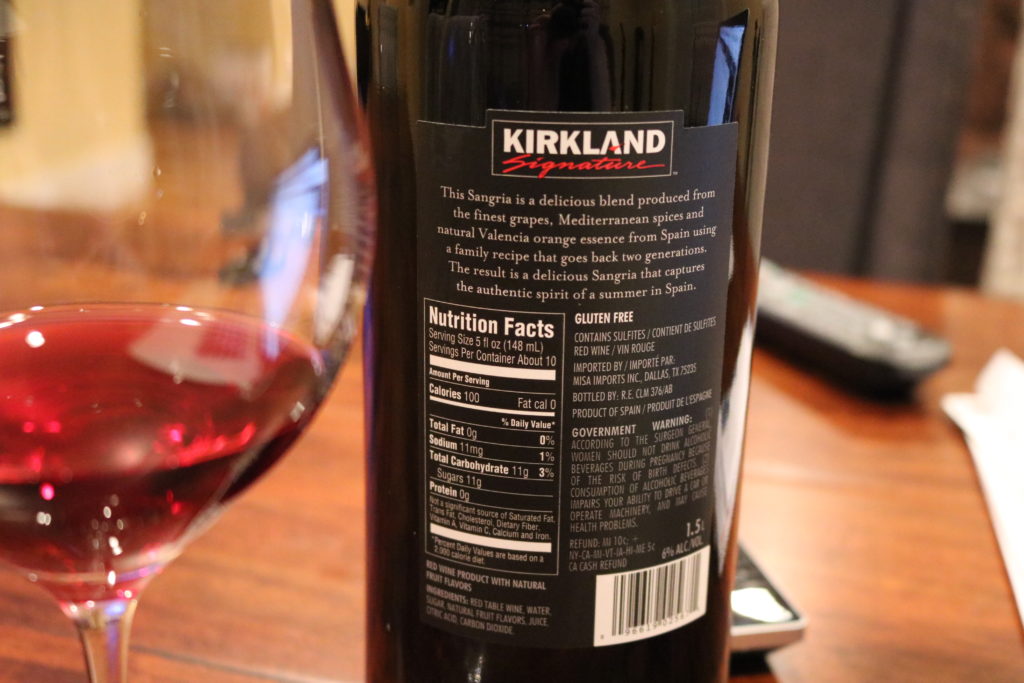 Kirkland Sangria is actually surprisingly tasty for the price and volume.  While it's certainly not real wine, it's also well balanced,  nicely spiced, and cleanly flavored.  If there's a downside, there's not much red wine here, and they put the calories on the bottle (which turn out to be about 1000 calories for a bottle, which isn't horrible given it's a 1.5L!*).  That said, Kirkland Sangria is worth a try, and would please a party of punch thirsty people.
Verdict:  Orange Liqueur, Spice, Orange Zest, Sweet
Rating: Not Rated
Price: $6
Spain
* – Disclaimer: Drink responsibility, don't be a hero and drink a magnum by yourself…