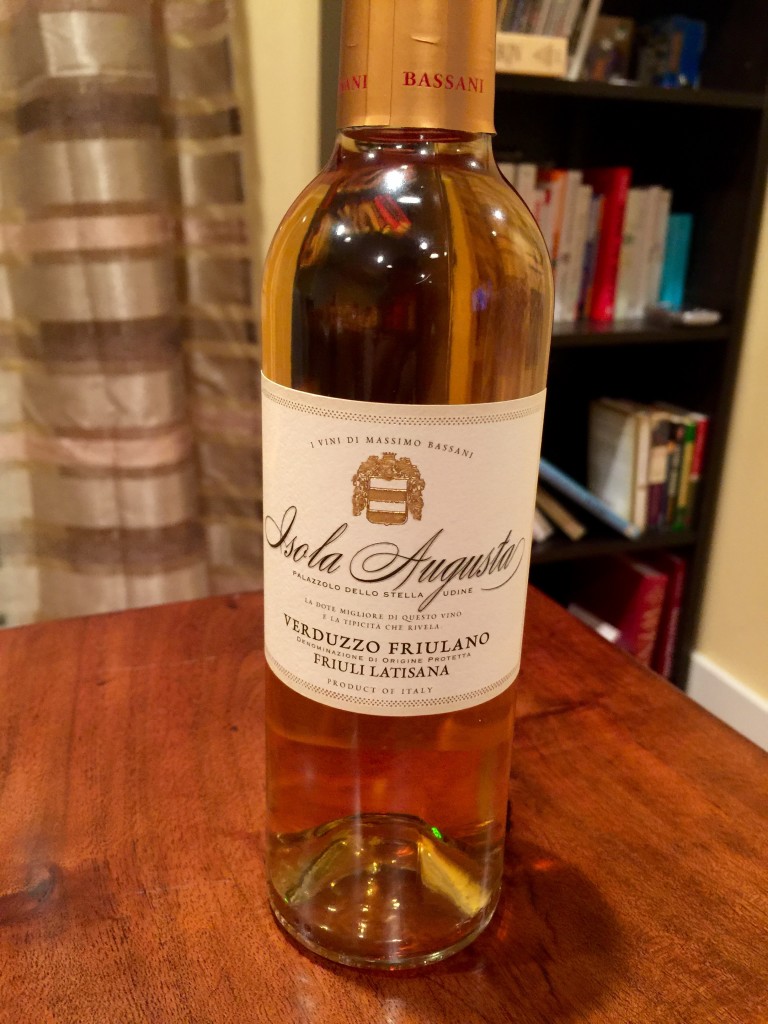 While Porto is well known for it's relationship with dessert from a red or tawny colored perspective. Sauternes gets big credit for it's dessert wines when it comes to a lighter style.  However, this doesn't mean these are the only players in the game, especially if you're willing to splurge.  Nothing is worse though, than paying for a bottle and not feeling you got what you paid for.  So does Italy's Isola Augusta Verduzzo Friulano deliver for the price?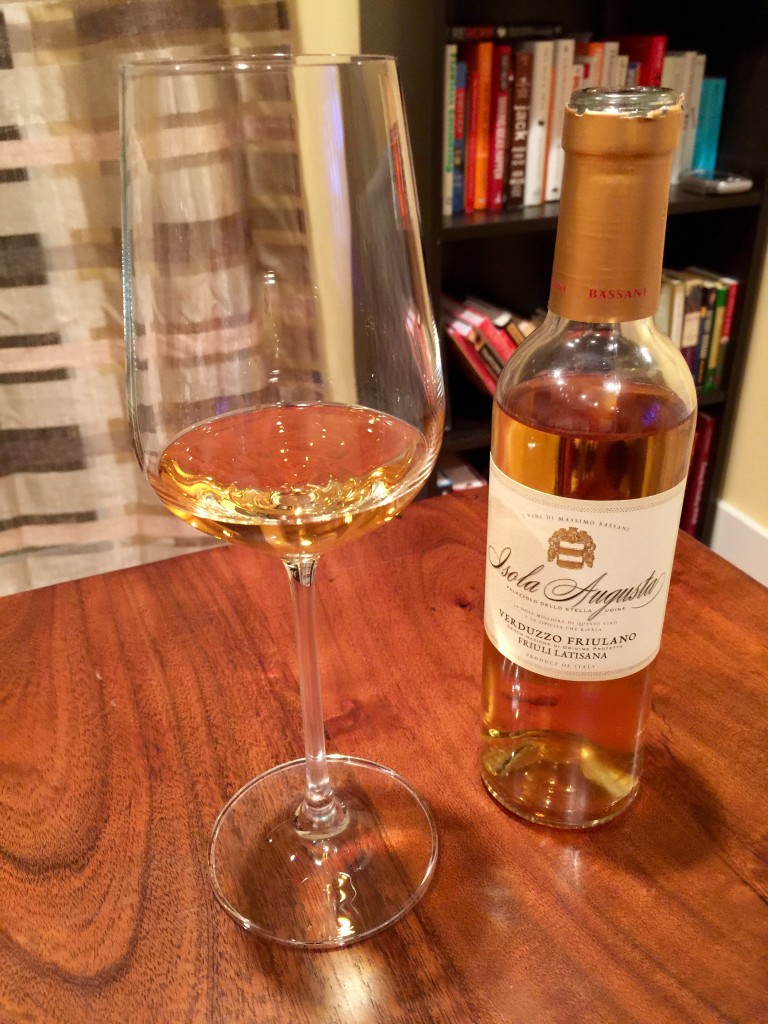 Sight:  An amber, orange gold
Smell:  Deeply candied orange, and hints of sweetness come together with honey, strong rose notes, and lilies.  Touches of earth comes to the front.   Little hints of vanilla touches pop from point to point.
Sip:  The flavor is not in your face sweetness, but rather a much more subdued gradual sweetness.  There's a very gentle acidity that hides behind the sweetness.   Honey, roses, violets, touches of caramel and vanilla round out a flavor combination that is undermined subtly with bitterness throughout.  Almost as if the flowers are driving it, but a subtle note of bitter almond seems more likely.
Savor:  As it ends there's actually a deep tannic nature that begins subtly gripping, being complimented by minerality, honey, and more floral elements.
Isola Augusta Verduzzo Friulano is nice in that in doesn't drive sweetness down your throat, but rather, moves it in subtle, and delivers with flavor.  That said, it's hard to figure quite where this fits.  On one hand, it's too sweet, and not bright enough, for most main courses.  On the other, it won't stand up to most desserts.  While drinking on it's own isn't out of the question, it's not quite there.  So the range is limited, and Isola Augusta Verduzzo Friulano is expensive, but if you'd like to try a unique dessert wine, this is an interesting choice.
Verdict:  Floral, Honey, Bitter Almond, Hint Sweet
Rating: 77
Price: $25
Friuli-Venezia-Giulia, Italy
Available At: