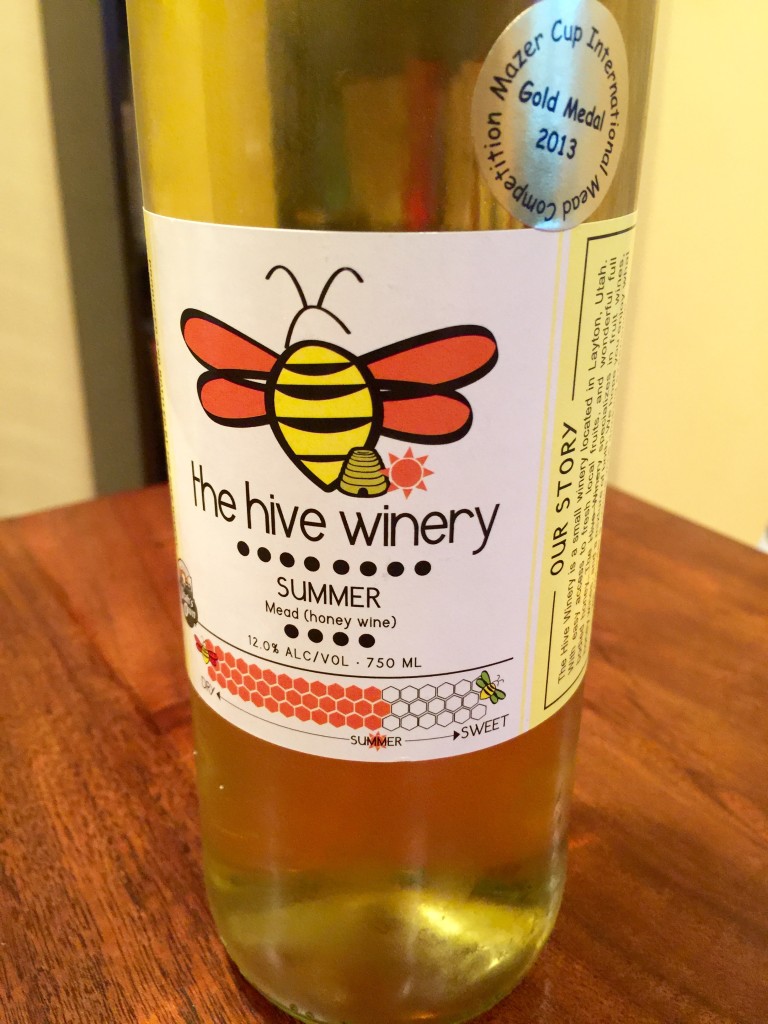 While traditional wine hasn't proven to be Utah's strong suit, they also have mead.  Winner of the Mazer Cup International Mead Competition Gold Medal in 2013, does The Hive Winery Summer Mead provide a compelling reason to indulge in Utah's wine scene?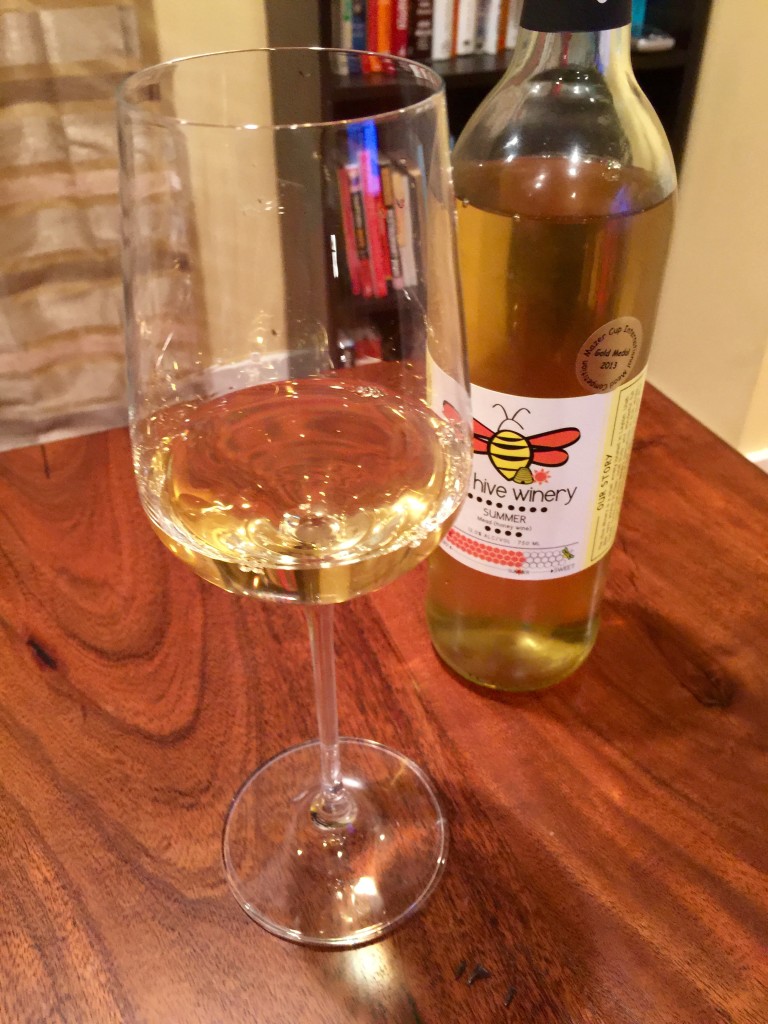 Sight:  A firm yellow honey gold.
Smell:  Well, for lack of  a better starting point, it smells a lot like honey with a very floral wrapping like honeysuckle and apple blossoms.  There are hints of marzipan, musk, and tropical fruits.
Sip:  Full bodied and semi sweet from the start, there's a mild acidity and a touch of bitterness. Notes of honey, apple, pineapple, and lemon curd all come together with a touch of floralness.
Savor:  The ending is a bit on the bitter side, and leans into floral honey.
The Hive Winery Summer Mead is deliciously warm and floral, with just a hint of bitterness.  The full body and honey character makes for a smooth, delicious quaff without being overwhelmingly sweet.   The Hive Winery Summer Mead has a lot going on, and is worth a try for mead enthusiasts.
Verdict:  Honey, Floral, Pineapple, Semi-Sweet
Price: $15
Utah