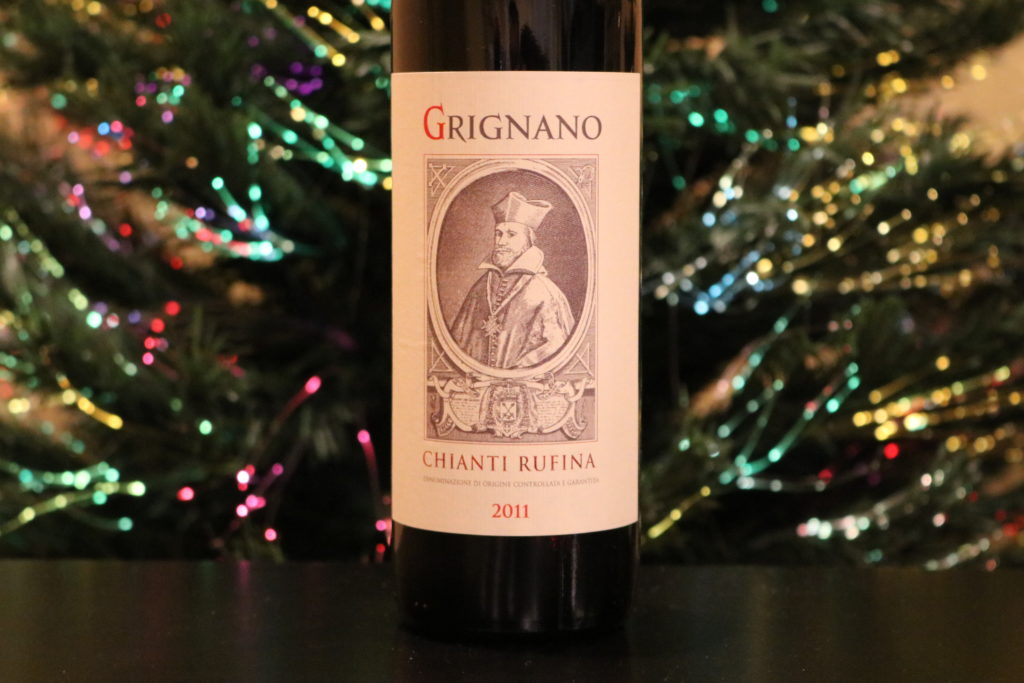 When it comes to the holidays, Chianti is an excellent choice.  Not just when you have an Italian family, but for plenty of red meats and poultry, thanks to it's more moderate high acid notes.  The best region tends to be Tuscany, which produces great Sangiovese (the grape used in Chianti).  Hailing from the region is Grignano Chianti Rufina, but is it good enough for a place at your table?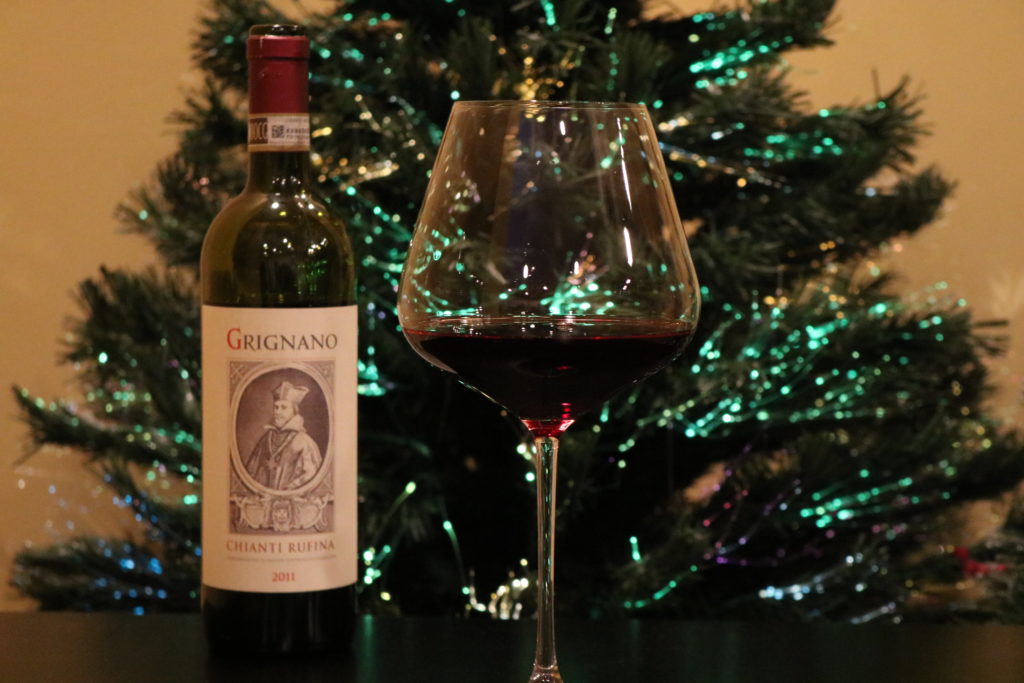 Sight:  A plum skin purple with a slight more garnet edge.
Smell:  Subtle earth presents itself behind red currants, black plums, and black cherries. Notes of balsamic syrup and spices add depth with a hint of olive.  A touch of kerosene is present.
Sip:  The body is moderate, and the acidity is still quite potent.  Things are bone dry, and the fruit flavors are those of dried currant, plums, and cherries.  Elements of spice occur through the dried fruit and are complimented with a subtle balsamic reduction note.  Earth is a backbone here, adding a subtle sunbaked field note to the entire experience.  Tannins build aggressively in-process.
Savor:  The ending is increasingly tannic, and aggressively so.  A subtle hint of bitter plum skin is complimented by sunbaked dark fruit flavors and hints of dusty earth.
Grignano Chianti Rufina is earthy and bone dry.   While the dark fruit flavors it brings to the table are well concentrated, they might be a little too dry, occasionally seeming slightly bitter.  The elements of spice are nice, and the earthiness comes and goes, without being in your face.   Grignano Chianti Rufina is an ok everyday wine, but nothing special for the holiday.
Verdict: Balsamic Syrup, Earthy, Sunbaked Dark Fruit, Spice
Rating: 84
Price: $12
Tuscany, Italy
Available At: