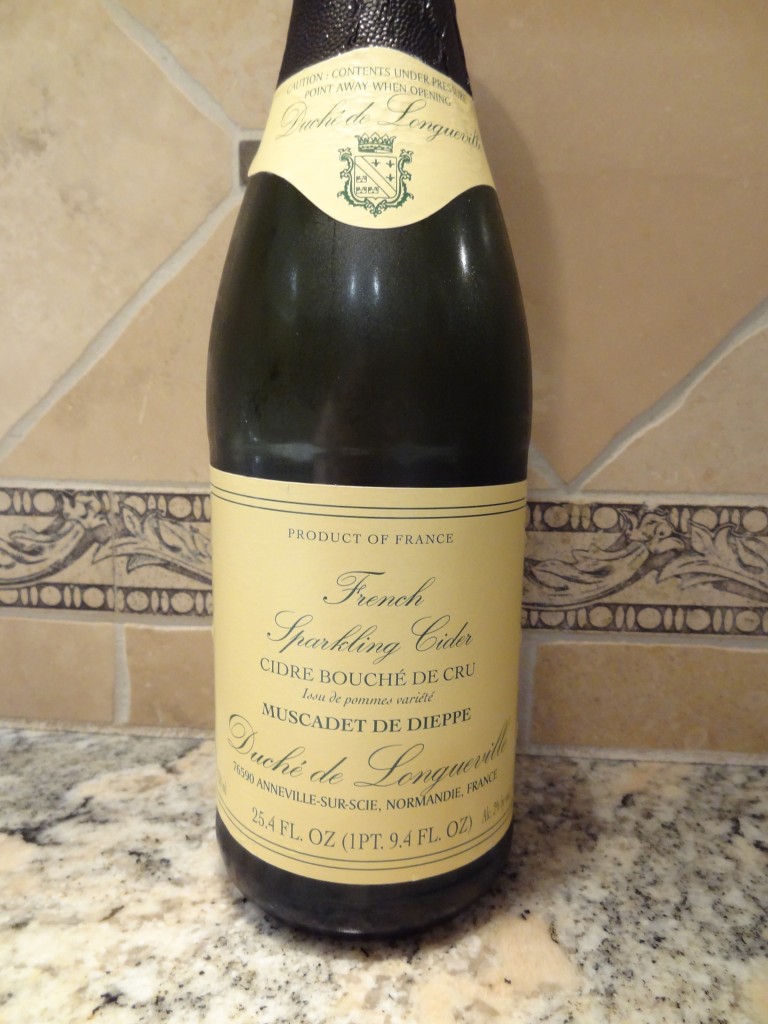 While France maybe better known for wine, both Normandy and Brittany are more noted for their apple orchards and cider.   Normandy is the large of the two in terms of cider production, and also utilizes the same apples that go into their cider to make the distilled spirit Calvados.  Cider production is France is fairly variable, running the gamut from sweet to dry, and low alcohol to high.  One of the more notable differences from many commonly available ciders in the US, is that the French ciders, particularly those of higher quality, use champagne corks.  Hailing from Normandy, Duché de Longueville French Sparkling Cider should provide a great example of a sweet, light cider.  How does it do?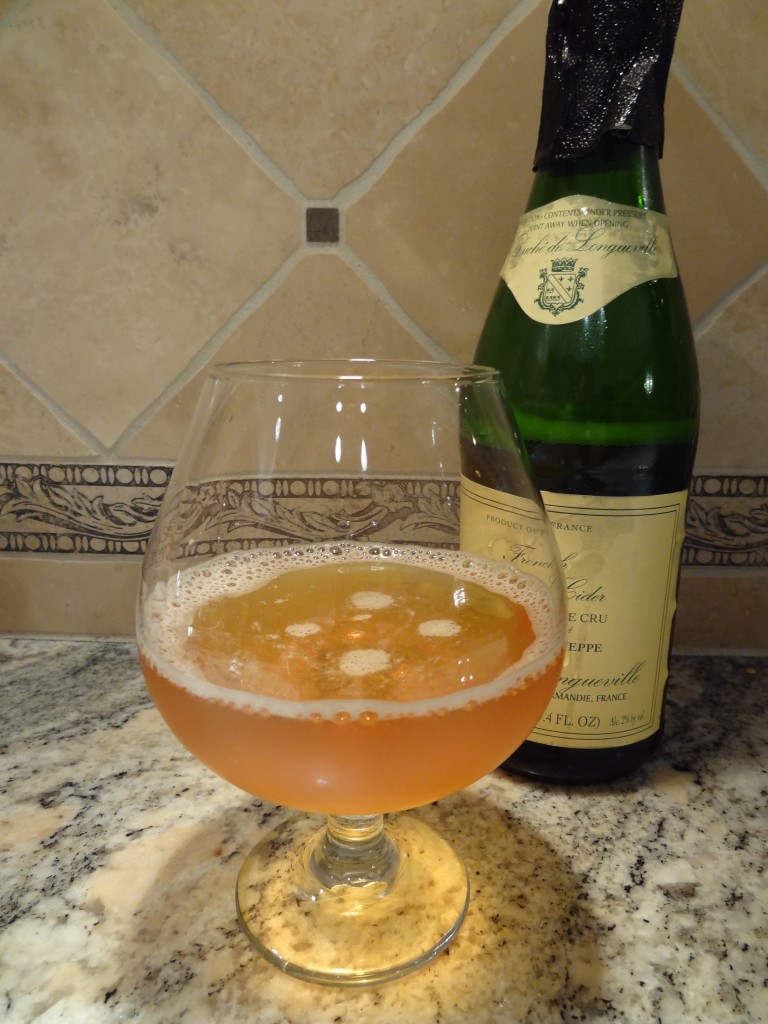 Sight: Light amber – golden brown.
Smell:  Fresh picked apple orchard, a subtle sweetness, and apple juice.  It smells a lot like an apple.
Sip:  The apple flavor doesn't burst the way it does on the smell, but slowly creeps in, tasting a lot like freshly pressed apples.  Nuances of apple skin and earthy farm are occasional in the background. [A.B.V. 2%]
Savor:  The finish is very clean, and the apple vanishes fast.
Duché de Longueville French Sparkling Cider offers a kick of apple juice with very low alcohol.  As a treat it's pretty good, offering a great amount of sweetness and apple flavor with a unique perspective.    It's notable for not being cloying sweet.  Duché de Longueville French Sparkling Cider a fun cider to try if you've never had a drier independent style of cider, but nothing to go out of your way to find.
Verdict:  Mild Sweetness, Bursting Farm Fresh Apple
Price: $7.99
Normandie, France
Looking for more info on ciders around the world? Wikipedia's got you covered.