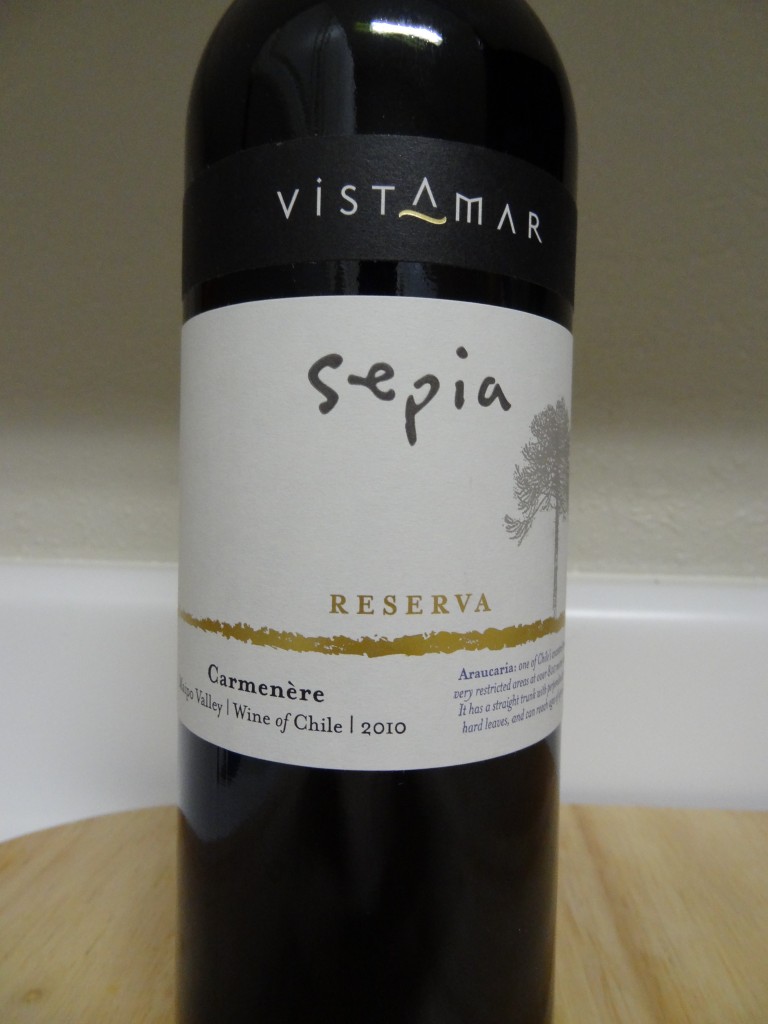 John at Grove Vineyard in North Carolina had an interesting description of carmenère, describing it as one of the few grapes that can run a gambit from herbaceous to full on fruit in one smell to swig.  At its full ripeness, carmenère can occasionally channel flavors of ripe tomatoes.  Indeed, the lost Bordeaux is a rather unique grape,  capable of producing wines with the easy going of nature of Merlot, but with the body and structure of Cabernet Sauvignon.  Few places grow as much as Chile, where the varietal was first rediscovered and now flourishes in the Maipo Valley.  Can 2010 Vistamar Sepia Reserva Carmenère show the true potential, or does it have more discovery to do?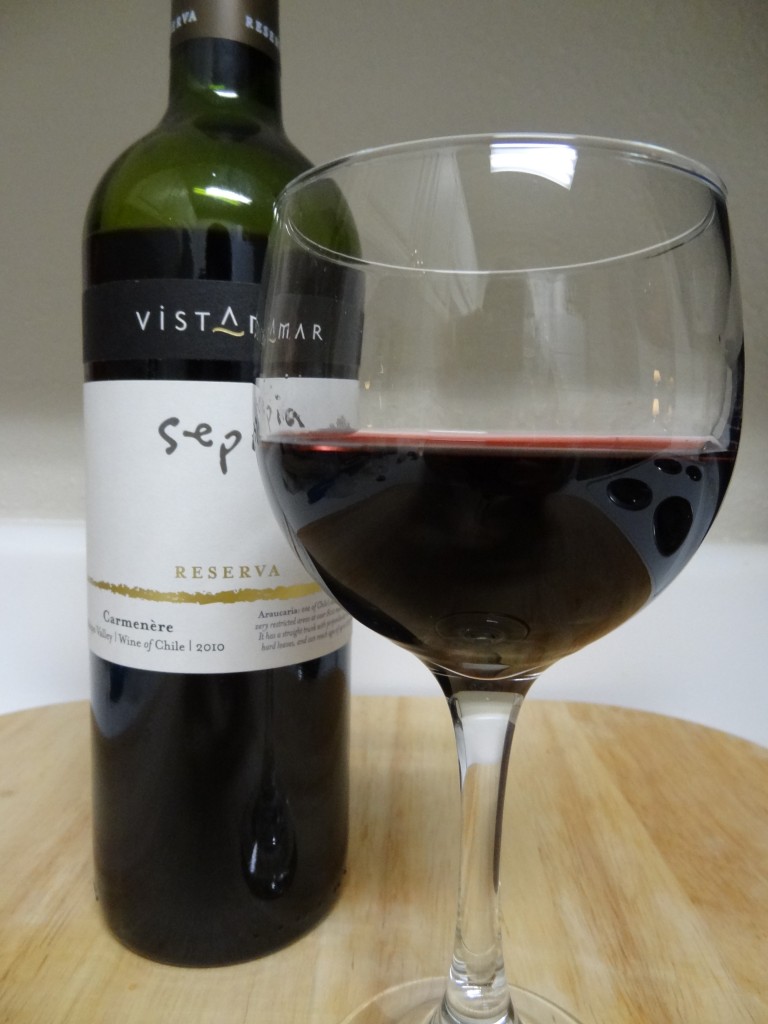 Sight:  A robust magenta end to end, inky purple in a puddle.
Smell:  Red bell pepper, currants, raspberries and hints crushed red pepper make up most of the aromas.  Occasional herbal notes and slight smokey vanilla also interject.
Sip:  The wine doesn't pop at first, but builds gradually. becoming increasingly acidic.  The body is smooth and full.  Flavors of currants, raspberries, tobacco, vanilla, tea, and chocolate all swirl around. [A.B.V. 13.5%]
Savor:  The tannins are very light, barely coming into play, but the milk chocolate continues building with a light vanilla smoke lingering near the edges.
2010 Vistamar Sepia Reserva Carmenère balances toasted herby spice with light smoke and red fruit quite well.  One thing to note is that this wine is not really up to pop and pour.   When I first tasted it after opening it was unsettled, but after an hour, it had relaxed and the red fruit and smoke had shown up to pacify the aggressive herbs.  As far as carmenère goes, this is well worth a try.
Verdict: Herbaceous, Chocolate Smokey, Red Fruit
Price:  $9.99
Maipo Valley, Chile
http://www.vistamar.cl/