One of the more unique experiences I had in Australia was at Waverley Estate.  This small boutique winery specializes in aged wines, particularly focused on the Hunter Valley's specialties of Chardonnay and Sémillon.  Very few wines are capable of longer term aging, and fewer wineries do it merely due to the cost of storing the wine.  However, when done correctly, aging develops much more complex flavors, and mellows acid and tannin, two elements which can help preserve wine as it undergoes this process.  After 12 years of age, how has the 2000 Waverley Estate Chardonnay gotten on?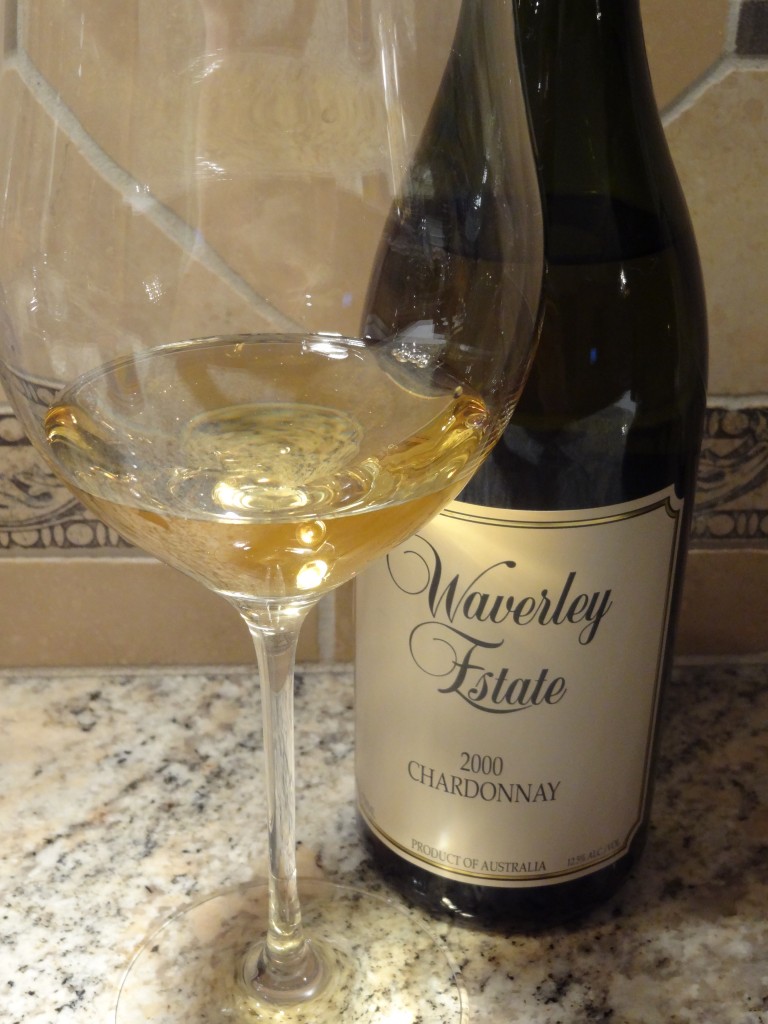 Sight:  Deep, firm gold.  Very slight caramel color.
Smell:  Creamy, fermenting apple. Papaya, pineapple. and mango. There's a mild element of smoke, but the predominate smells are tropical fruits, cream, butter, and light spice.
Sip:  The mouth starts of creamy, and loaded with thick coffee like caramel.  The flavor is beautifully constructed, sliding from coffee and caramel to baked apples, poached pears, caramelizing butter, and grilled pineapples.  The acidity is still amazingly strong at it's age.  It could most likely age even another 5 years.
Savor:  The finish gets a little more smokey, leaning toward charred oak and vanilla.   The fruit is light, and the finish could use a bit more length, but it is thoroughly delicious, and leaves the palate ready for food.
2000 Waverley Estate Chardonnay is somehow even more enticing than I remember it being.  The wonderful balance of tropical fruits and caramelized is complimented by the well balanced nature of both its texture and acidity.  The aging potential is particularly amazing even at this age.  Perhaps the only shortcoming is the availability, as of last talking to the vineyard, the wines were not available in the U.S.  If somehow you do many to stumble across a bottle of 2000 Waverley Estate Chardonnay, pick it up.  You will not be disappointed.
Verdict:  Smooth, Coffee, Caramel, Grilled Tropical Fruit, Bright
Price: $50 (AUD)
Hunter Valley, Australia
http://www.waverleyestate.com.au/