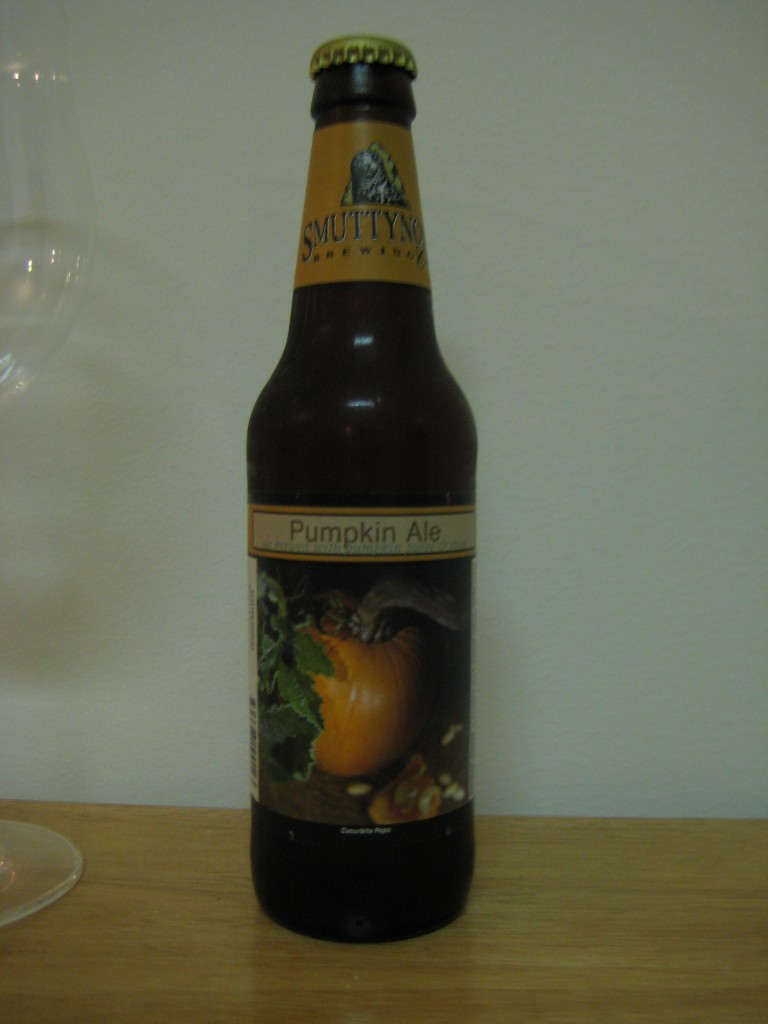 Hailing from New Hampshire, Smuttynose was a favorite local of our friend Jay.  Of course, that's not necessarily a reason to drink it, but being a fantastic beer from New Hampshire is a good reason to give it a try.  While Smuttynose Pumpkin Ale has also received recognition in it's past for quality, it's always good to stay current.  So has it's new year maintained it's quality, or should this one be put out to patch?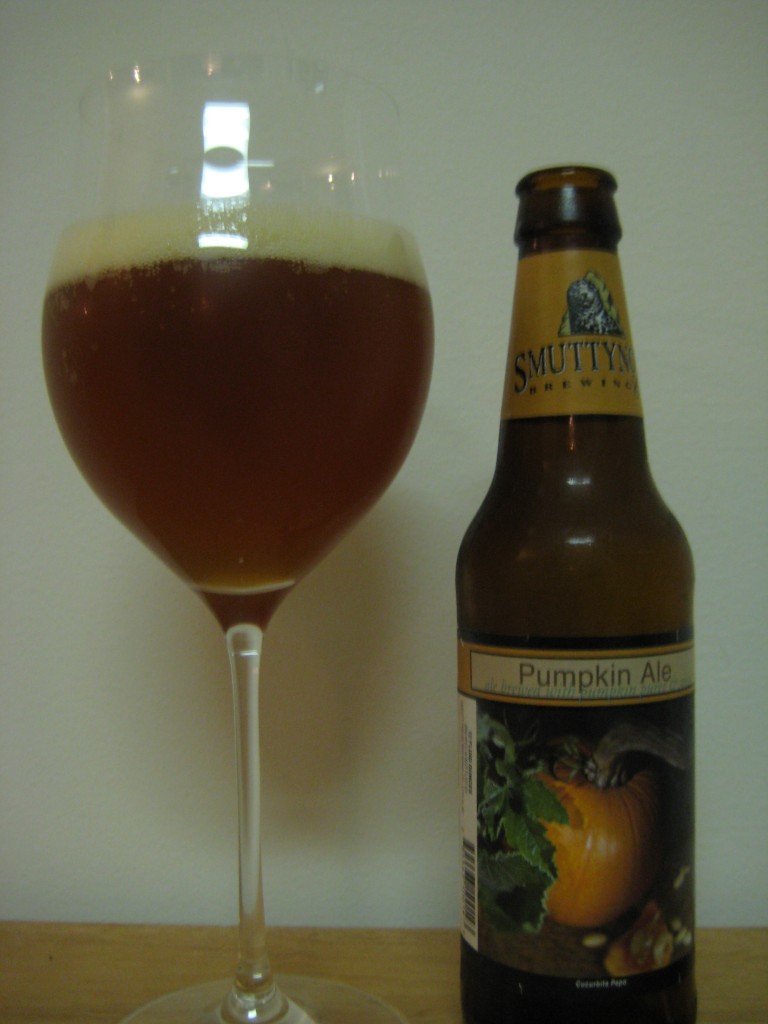 Sight:  The head is smooth, and slightly puffy.  The bubbles are a good size, and the color is slightly more orange – amber.
Smell:  There's a spicy sort of sweet potato like quality to the smell.   The pumpkin nature is complimented by a light sort of cinnamon and allspice smell.  The spicing it should be noted is light.
Sip:  While the mouth feel is balanced, there's a mild bitterness to the brew, almost orange pith like in nature.  It's not a bad thing, but it means the spices come off less warm.  There is a bit of nutmeg, cinnamon, and clove, but it doesn't come off as pie, but as a few things that happened to end up together. [A.B.V. 5.6%]
Savor:  The bitterness lingers in a sort of unpleasant kind of way.  There's a strangely pithy nature, which is a bit like having pumpkin as an actual beer.  Too much gord.
Overall, Smuttynose Pumpkin Ale does a fine job of being pumpkin, but less so of being a pumpkin ale.  There seems to be more in the way of hops with Smuttynose than there is with the typical pumpkin offering.  In the case of spices, and malt, it seems to be on the shorter side.  For lovers of hoppier beers, this will definitely deliver on the pumpkin kick while keeping with the regular taste preference.  Those looking for pie though, should move on.
Verdict:  Hopped up Pumpkin
Price: 1.89 / 12 oz.
Portsmouth, New Hampshire
http://www.smuttynose.com/