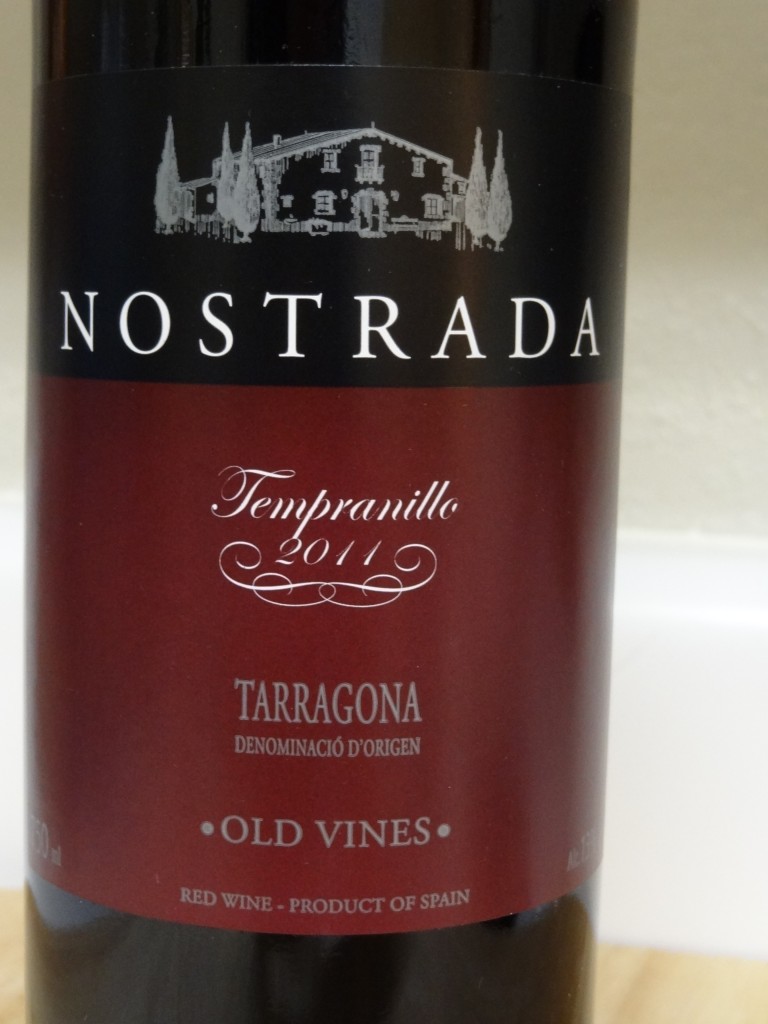 Tarragona is one of those old world regions that has a long, interesting history.  Dating back to the Roman empire, this area has been producing wine for over 2,000 years, and for a period of time was consumed as an alternative to Porto.  Currently, the region is mostly known for white wines, some of which are sold to make Cava in near by Penedès, but also is a large producer of communion wine.  While there aren't a lot of reds, many of them are crafted in a way to try to reflect the style of Priorat.  This 'old vine' 2011 Nostrada Tempranillo should pack a lot of punch, but can it mimic a great region?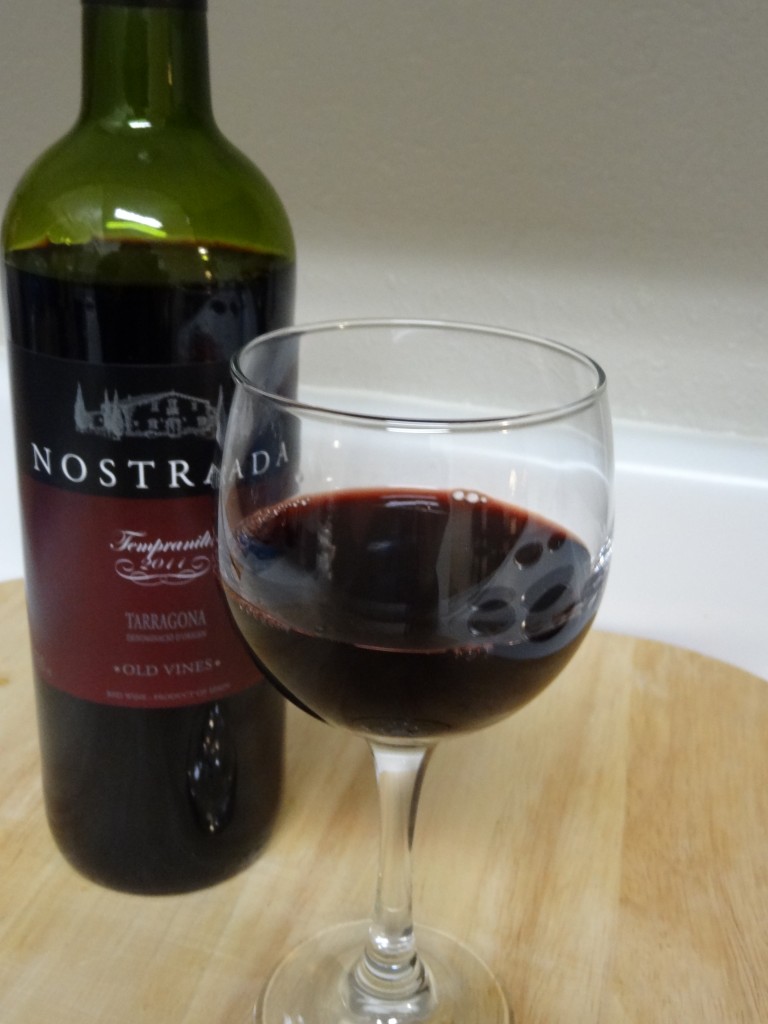 Sight:  A deep brick red body, with a slightly watery edge.  Slightly duller looking.
Smell:  Cherries, plums, light cranberry, a touch of olives, and a little bit spicy.  Maybe hints of chocolate.
Sip:  It's just young, and it tastes young.  The acid is dulled but very present, maybe by exposure to oak, and the tannins are the kind that just keep growing.  The flavor is a muted plum skin and cherry with hints of smoke.  It's only slightly hot and woodsy. [A.B.V. 13%]
Savor:  The woody – cherry flavor holds on briefly, but the tannins are just mouth numbingly aggressive.  It takes a long time for the feeling to fade.
2011 Nostrada Tempranillo is just way too young and tannic for its own good.  The aggressive ending to every sip is unpleasant to a fault, and the flavor depth isn't deep enough to merit aging it.  The acid is too low to keep, and the body is frankly a bit flabby for it.  The few redeeming qualities it has are more base characteristics of the soil and the grape than the winemaking, namely earth and cherries.  2011 Nostrada Tempranillo is a try only for those truly desperate to find a wine from Tarragona.
Verdict:  Mouth-numbing, Dull, Cherry
Price: $7.99
Tarragona, Spain