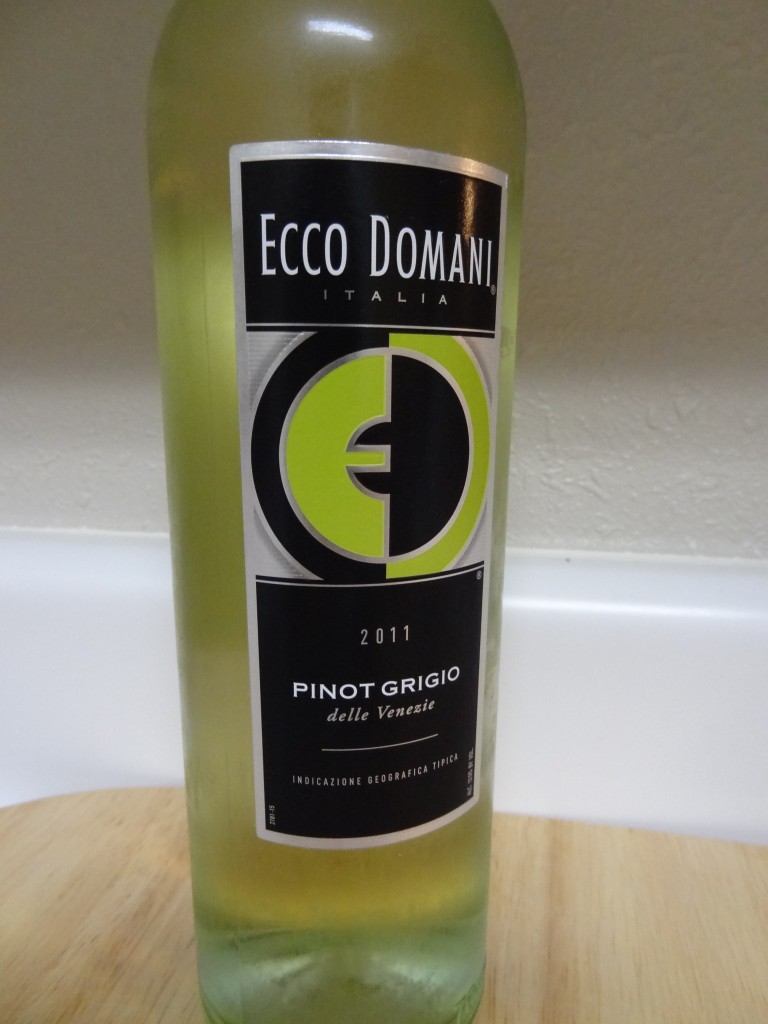 Pinot Grigio, sometimes I buy a bottle of this for an application that doesn't involve protein.  Not the kind of wine that's known for explosive flavor, Pinot Grigio excels at pairing it's minerality and acid with food.  While the old world is known for it's wet earth,  the new world bring fresh fruit.  Hailing from Italy, 2011 Ecco Domani Pinot Grigio should show us a sparkling mineral bomb, but will it also pick up fruit as it's new world label suggests.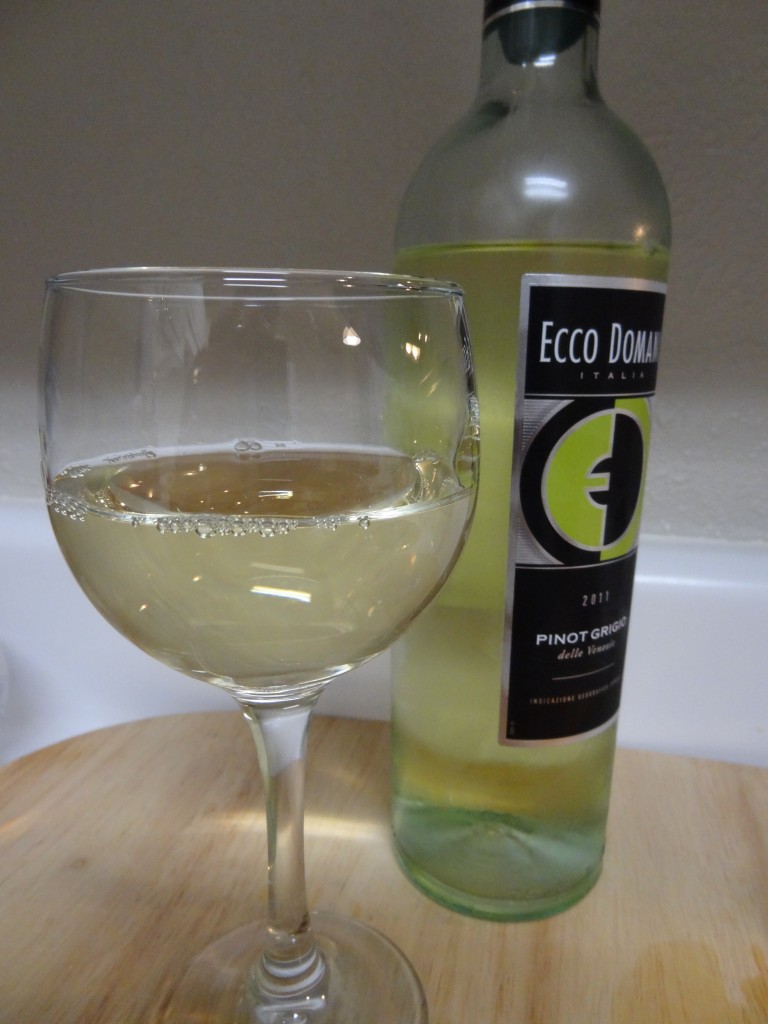 Sight:  There's a light hay color to it, with a watery edge.
Smell:  Green apple, cantaloupe, and lime all come to the forefront, with a heavy backdrop of minerality.   There's a semi-sweet lemon smell as well.
Sip:  The acidity leads off in a very pleasant way, feeling lively, but with a touch of bitterness, and is followed quickly by lemon.  The lemon and bitterness cedes to cantaloupe, apple peel, and pineapple, the minerality holds firm. Bone-dry. [A.B.V. 12.5%]
Savor:  Subtle lime and green apple peel with plenty of minerality.  It fades quickly.
Overall, 2011 Ecco Domani Pinot Grigio is very clean and collected.  As Pinot Grigio goes, it's incredibly characteristic, mixing elements of old world and new.  Being an Italian wine, it's designed for food.  The only problem with being really clean and collected is sometimes it feels a bit, sterile.  It's certainly worth a shot for those new to Pinot Grigio, but those familiar with it will find nothing new here.
Verdict: Italy Innocuous
Price: $8.99
Tre Venezie, Italy
http://www.eccodomani.com/