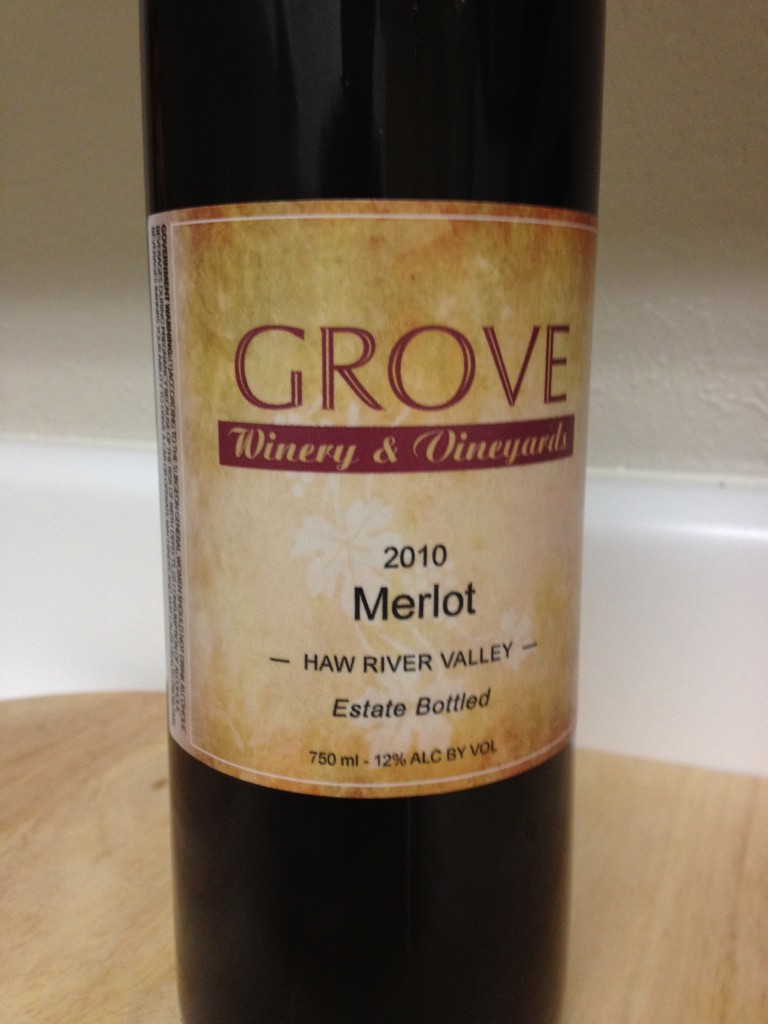 North Carolina isn't exactly the first place most people jump to when you say wine.  Nevertheless, every state in the union currently produces wine at some level.  Like everything, the cream rises to the top, and hence standout regions in Seattle, Oregon, California, and New York.  A handful of other get special nods, like Virginia and Texas, but have been limited by their own states laws.  Outside of those cases, there isn't really much mention of the rest of the US, and it's a big place.  It can't all be full of cheap awful wine right?
Today I ran into a representative of North Carolina's Grove Winery, who was pouring samples at the local Fresh Market.  Samples are a great way to actually try a wine or learn about wines without buying a whole bottle, or as the marketers hope, will persuade you into buying an entire bottle.  Very rarely do I ever get a wow moment from a testing samples, but today was a bit of an exception, and I knew I'd have to get a bottle.   So what is it that makes 2010 Grove Winery Merlot so interesting for a Merlot?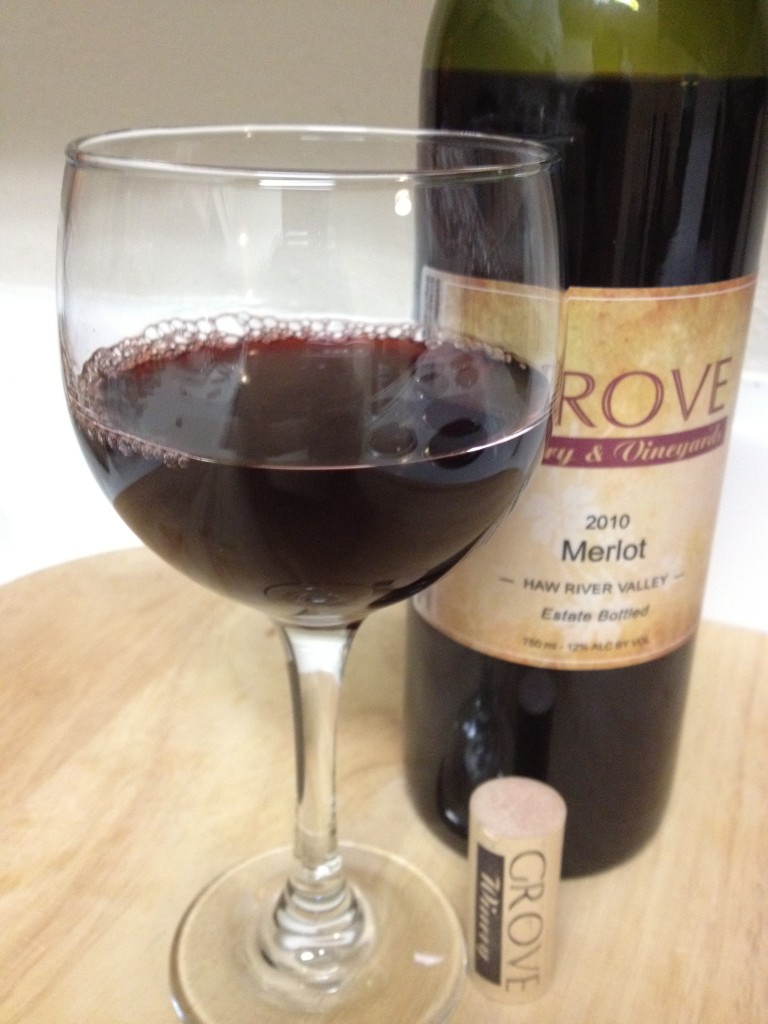 Sight:  A little on the light side of red,  heading toward a translucent brick red, with notes of orange near the edges.
Smell:  There's a deep sense of terroir that leads off, smelling a bit of old world merlot from France, where the is that roughly barnyard earthiness.  Behind the earthiness, there are wonderful plums and blackberries, and a slight note of artificial cherry.
Sip:  There's a certain sleekness to the acidity that comes off this wine.  It's a leaner merlot, less in the school of soft, moderate fruit bombs from the new world.  The barnyard earth leads off again, but picks up plenty of blackberry, black cherry, and plum.  It's a touch warm as well.  [A.B.V. 12%]
Savor:  The finish is a little slow, but tannins build.  The earthiness is prevalent through the end.
2010 Grove Winery Merlot is for folks who truly love an earthy, no holds barred Merlot. This is not the kind of wine for those who love no-oak, all-fruit bombs.  It is going to be an odd experience for those not familiar with this style of terroir driven wine.  If I can compare this to anything, it reminds me of some of the reds from Sardinia.  While North Carolina might not be the most recognized area for wine, 2010 Grove Winery Merlot shows good promise for this region.
Verdict:  Sleek, mean, and earthy
Price: $9.99
Guilford County, North Carolina
http://grovewinery.com/wines.html