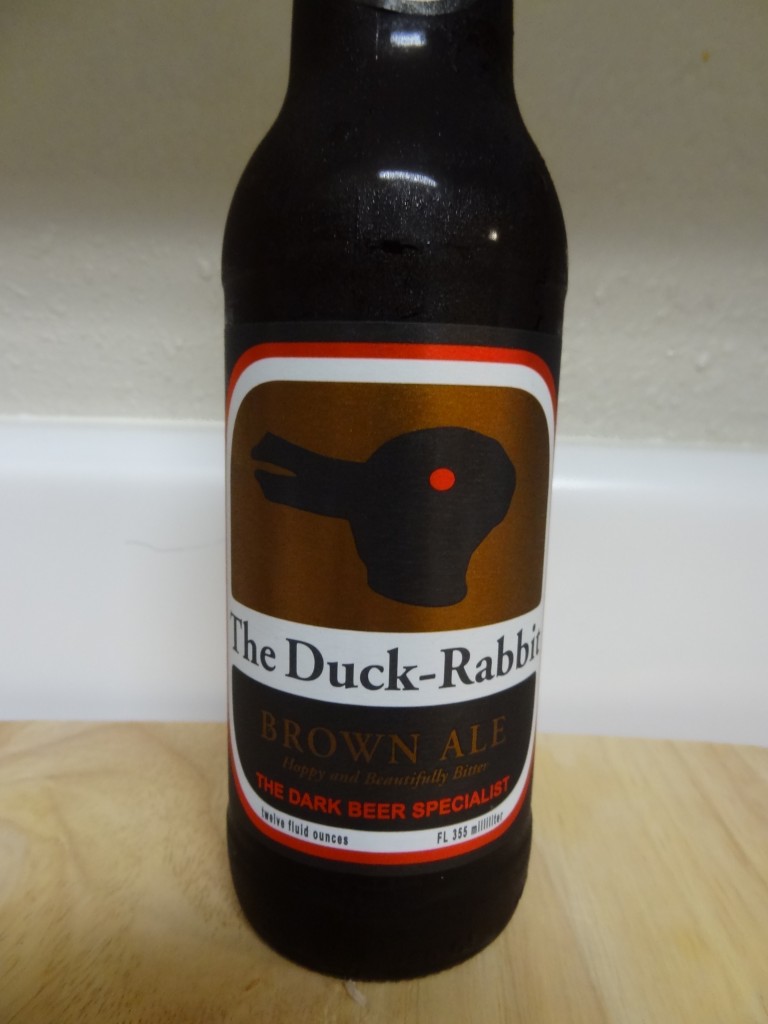 While Newcastle is one of my favorite beers,  I'm always exploring and searching for something new.  Brown ales to me are very hit and miss, but when done right, with that nutty semi-sweet malty taste and smooth body, they reach a level of relaxation and enjoyment that's hard to match.  For those who are opposed to IPAs, there's the added bonus of usually having little in the way of hops.  Yet, even for ardent anti-hophead like my self, I was changed by Firestone's DBA in California.  So when I saw The Duck-Rabbit Brown Ale (made by Duck-Rabbit, a self-proclaimed Dark Beer Specialist from Farmville, North Carolina) was made 'hoppy and beautifully bitter', I figured, why not give it a whirl.  After all,  Firestone is a long , and drinking local is always interesting.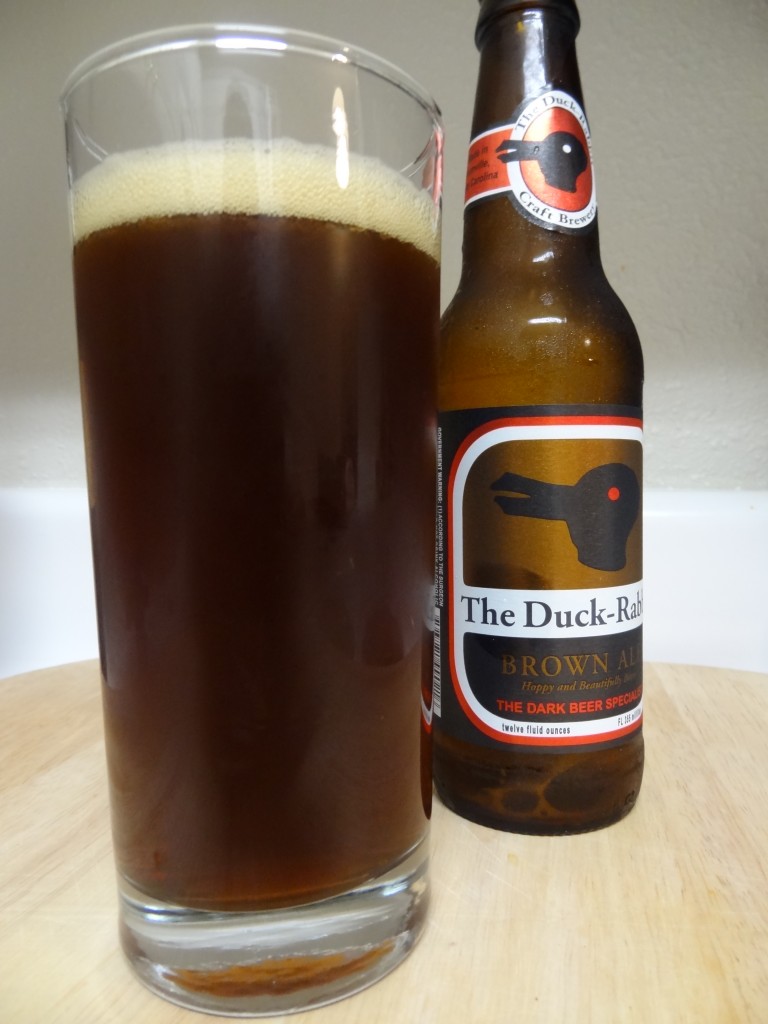 Sight:  A nice mahogany color,with a decent light brownish head.
Smell:  There's a nice hazelnut and light roast black coffee smell.  There's a pleasant note of chocolate as well as hints of caramel and cedar.
Sip:  There's a burnt coffee flavor that leads off followed by a bitter chocolate and green wood flavor.  It eventually gives way to a piney hop flavor, and hint of hint orange pith.  The mouth feel is surprisingly light though. [A.B.V. 5.6%]
Savor:  The orange pith and pine hangs around, but with a definitely subdued taste of cocoa powder.
Overall, The Duck-Rabbit Brown Ale is an interesting brew, but not as cohesive as I would like.  The flavors are good, but something made me feel as though each shift between malty sweet and hoppy bitter was like driving with someone new to using a clutch.  To top it off,  each bottle seemed a bit different.  There's also some discussion about perhaps the batches varying slightly due to being a smaller producer.  Either way, this is an interesting brown ale with a kick of hops.
Verdict: Quack Hop Goose
Price: $8.99 for a 6-pack
Farmville, North Carolina
http://www.duckrabbitbrewery.com/