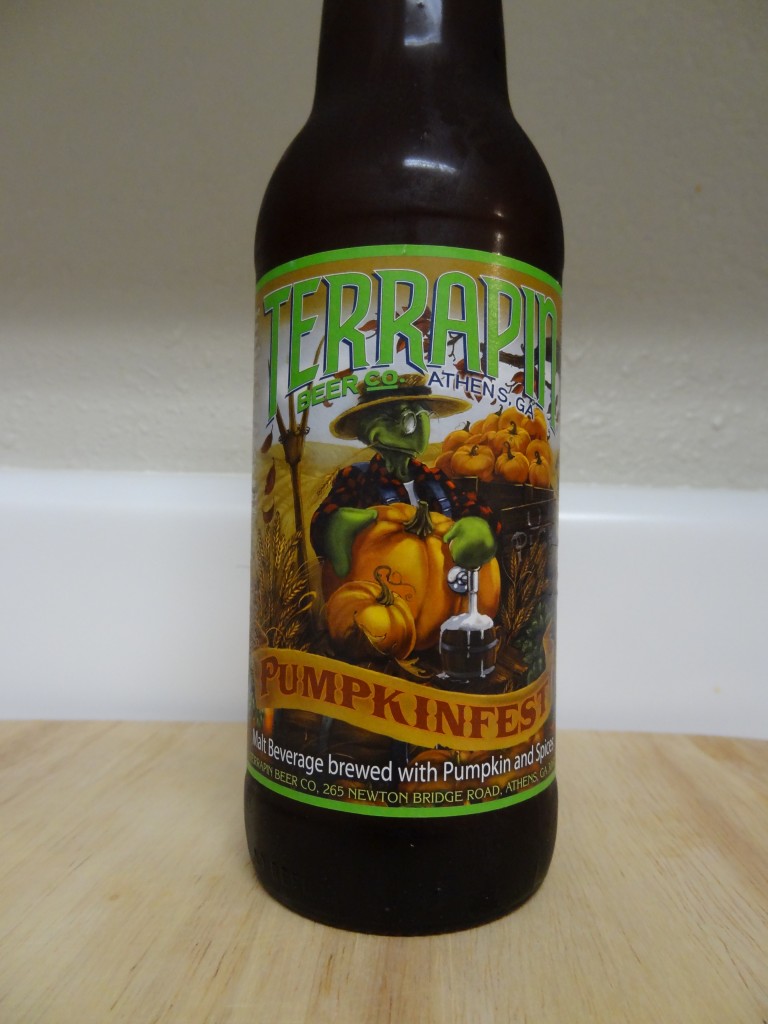 It's that time of year again!  No, not time for back to school, or to stop drinking white wines [while wearing white is supposedly a taboo now, drinking it is fine], it's pumpkin season!  Time to starting baking them, carving them, making scented candles out of them, and, most importantly, brewing with them.  These versatile squashes happen to be delicious, and offer a wonderful canvas for cinnamon, nutmeg, and cloves.  Leading off this year's charge is Terrapin Pumpkinfest.  This not ale [but combination of pumpkin beer and oktoberfest], hails from down south in Athens, GA, but can it deliver fall in a glass?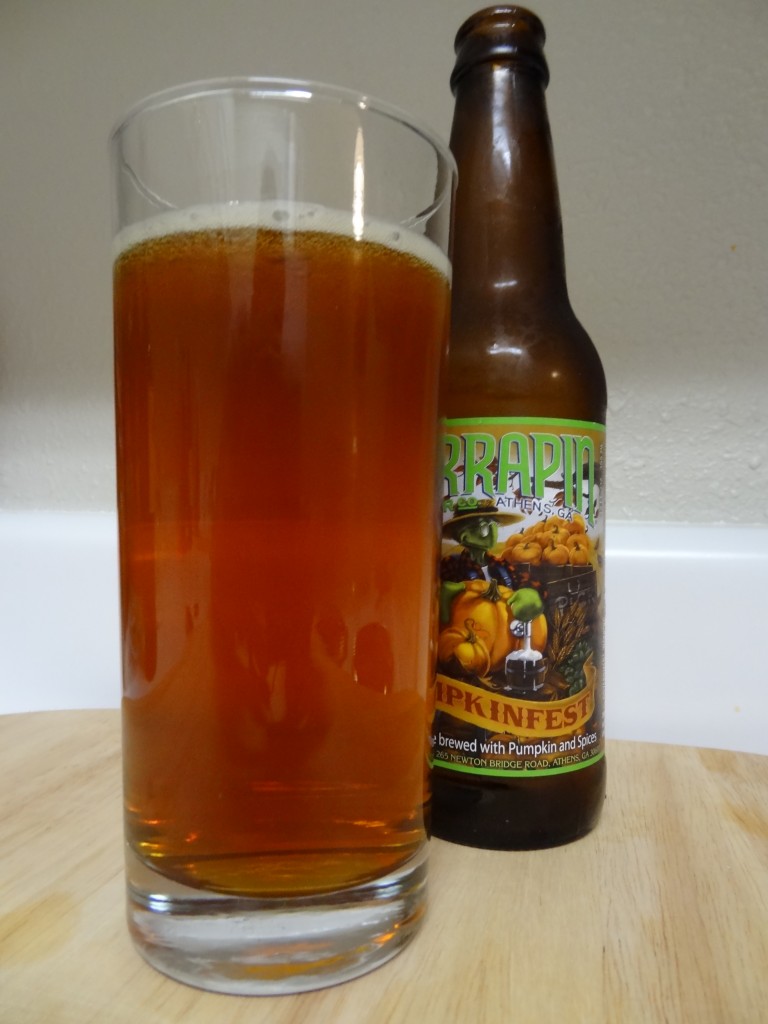 Sight: Leaning toward the lighter side of Amber with very little head.
Smell:  A little on the pumpkin bread side, smelling of the squash it self, but subtly of cloves, cinnamon, and nutmeg.  Of the three, it leans most heavily on clove.  It's almost dry on the nose.
Sip:  It starts of a bit slow, tasting subtly of pumpkin, but then it kicks up quickly veering slightly through caramel, before trading out for aggressive cloves and nutmeg.  There's light cinnamon, but it's dominated.   The bready characteristics disappear, and it slides toward slightly hoppy, picking up a few notes of orange pith (or maybe gingersnaps?).  The mouth feel is moderate, and a touch rough.
Savor:  It's overly squashy at the end, and the aggressiveness of the spices combines with the bitterness to form a somewhat tart finish.
Overall, Terrapin Pumpkinfest is a nicely spiced savory leaning entry into the Pumpkin Beer world.  If you prefer a touch of bitterness as opposed to sweetness, this is a good place to start.  While not as good as Pumking, this beer could easily achieve a following with a few of the hoppier folks.
Price: $8.99 for a 4 pack