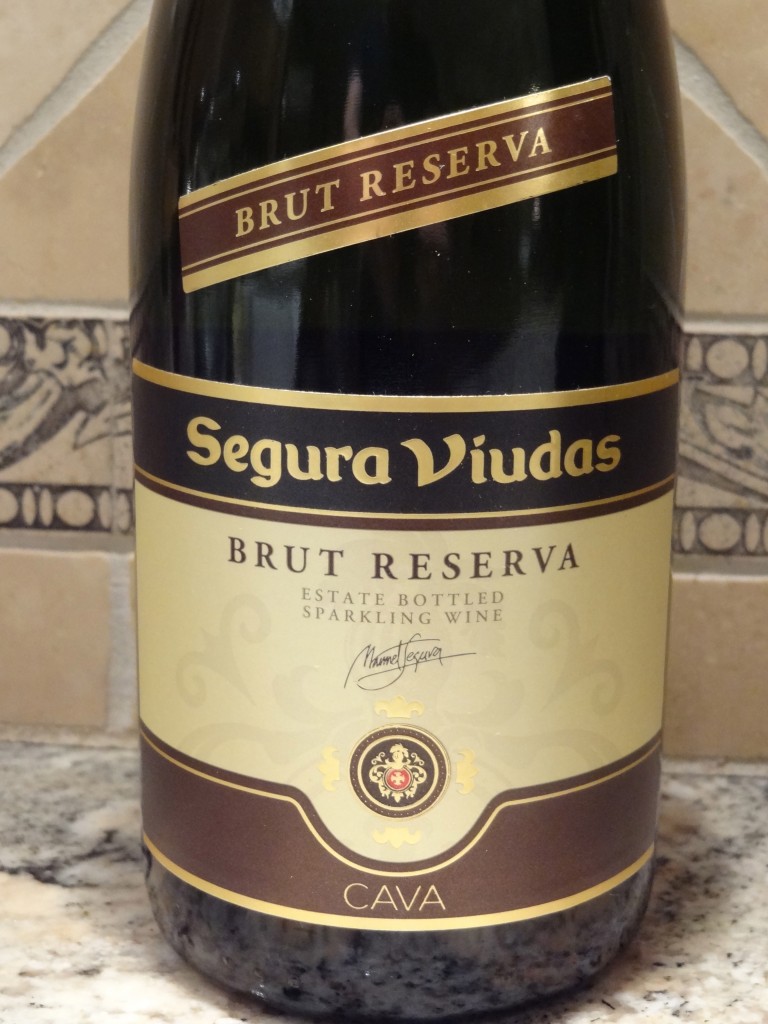 Last chance before new years to pick up a sparkling bottle, and just like Forrest's mama said, you never know what you're going to get.  Depending on the festivities throughout the night, it might be possible the guests might also not fully appreciate a $50 bottle of Champagne.  So how about something cheap?   Coming in at under $8 is Segura Viudas Brut Reserva, might put the pop in your celebration.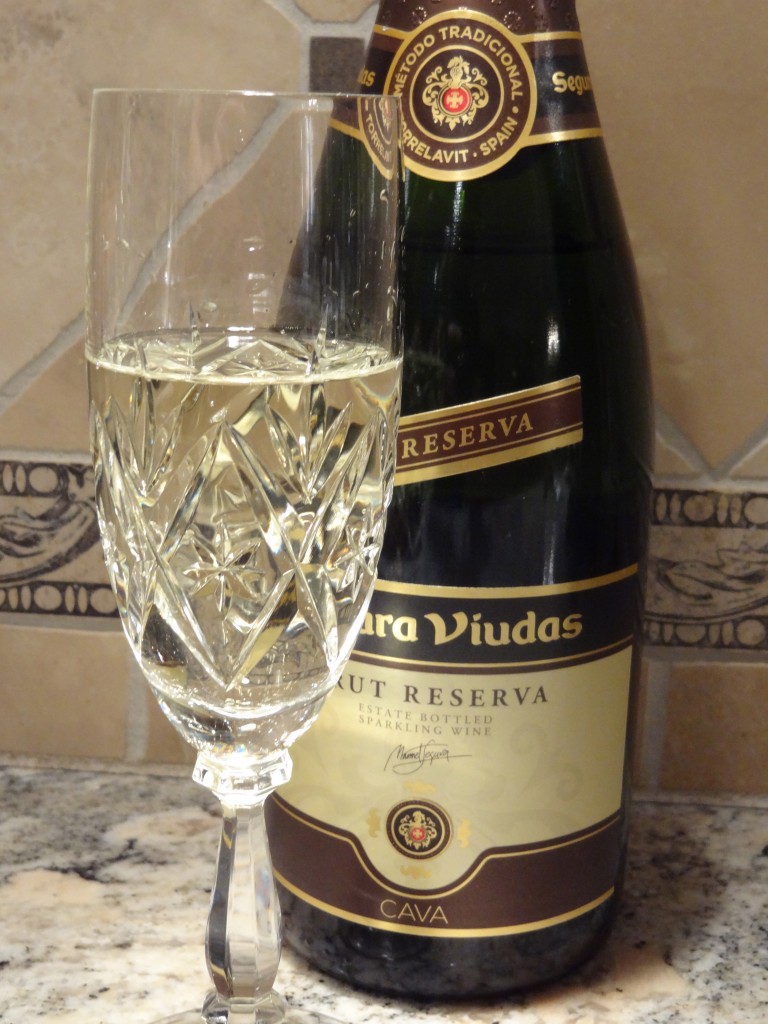 Sight:  Very pale straw, small, plentiful bubbles.
Smell:  Green apple, pear, light toast and nuttiness
Sip:  Huge bubbles, explosive, green apple skin, and bitter nuttiness.  The acidity is big, bone dry, and light mouth feel. [A.B.V. 12%]
Savor:  Apple skin and lemon pith give way to a slightly bitter mouthfeel.
Segura Viudas Brut Reserva is not particularly complex, or easy going.  It's a bit rough, but might be well at home for mixing.   The overall tartness is a bit short of refreshing, but not bad.  As a last minute save, Segura Viudas Brut Reserva will work, but there's better out there for a dollar or two more.
Verdict:  Rough, Bubbly, Sharp, Tart
Price: $6.45
Spain
http://www.seguraviudasusa.com/