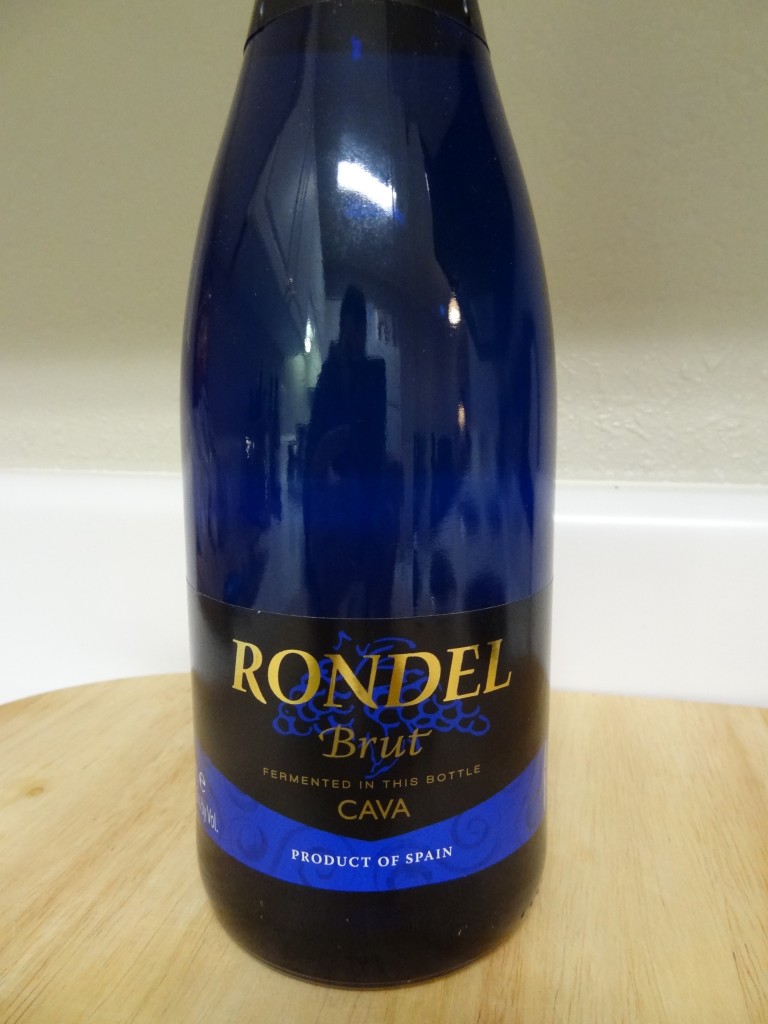 Leading off the Thanksgiving season with a bang is Rondel Brut Cava.  While you could theoretically toast the end of the overwhelming glut of political nonsense that has been most of the past few months, you probably need something stronger than this wine.  So for the sake of the next couple of weeks we're going to stick to talking turkey (not talking turkeys).  Hailing from Spain, Rondel Brut Cava indicates it's sweetness with Brut, indicating it should be slight more sweet than completely bone dry.  Can it prove a great pairing for the bird on Thanksgiving, or is it just crying fowl?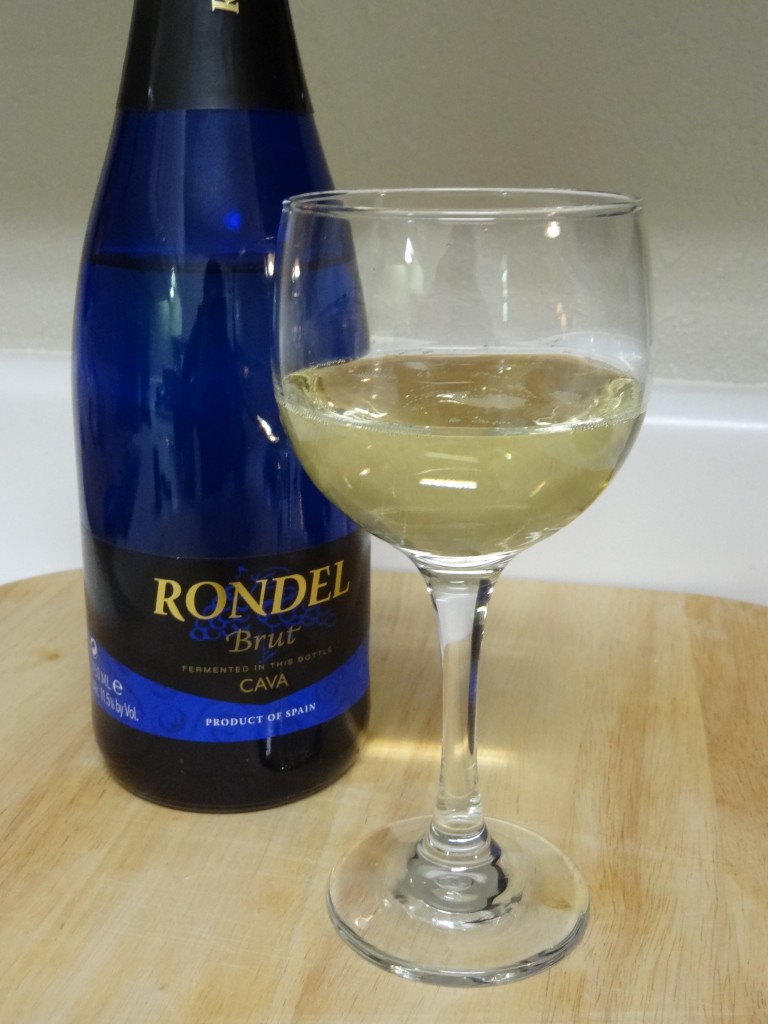 Sight: A light gold, with clear watery edges. Small bubbles.
Smell: Green Apple, pears, and a slight touch of caramel / toast. Smells lightly acidic, perhaps lemon.
Sip: A pleasant amount of acid leads off with a ton of carbonation. There is a very subtle amount of sweetness, and it's not bone dry, but make no mistake, it's still very dry. The flavors are light, but minerality, honey, lemon, pear, and crisp apples all would be reasonable descriptors. [A.B.V. 11.5%]
Savor: There's a pleasant lemon pith driven bitterness that fades out relatively quickly.
Rondel Brut Cava is a pleasantly understated and simple, but a nice addition to the sparkling selections out there. The brighter acid notes and subtle sweetness will complement food well. As a thanksgiving choice, this will do well with the turkey, vegetables, and most likely the dressing. For sweet potatoes this wine will be good at cutting through, but the two flavors may fight slightly. Overall, Rondel Brut Cava could be a fun wine for any time Thanksgiving day, be that breakfast, or the big meal.
Verdict:  Crisp, Clean, Very Fizzy
Price: $7.99
Spain
Looking for another option:  Conde De Caralt Brut Cava
Looking for another opinion? The beer guys at the Tidwell Taste Tour give it a go (although they might have had a few leading up to this, and something about olives and NSFW Language Warning).
Finally, check out our most up to date review of Rondel Brut Cava here!