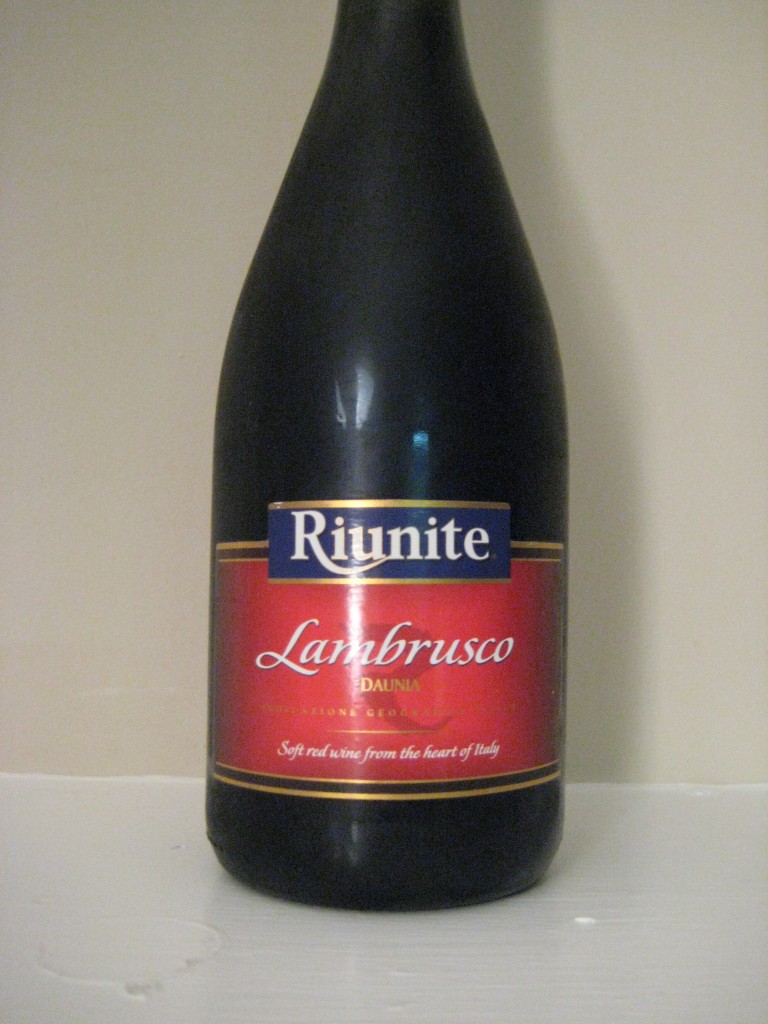 Emilia-Romagna has an interesting problem.  On the one hand, it's known as one of the most amazing places in Italy to have a meal due to it's astonishing rich and fertile soil.  On the other hand, great farming land typically means poor wine due to high yielding grapes.  However, that doesn't mean that Emilia-Romagna's wines aren't any fun, on the contrary, Lambrusco is consumed and exported in massive quantities both in Italy and around the world.  Of the producers, one of the largest producers is Riunite, who has in the past exported over 2 million case to the U.S. alone.  With those numbers Riunite Lambrusco prevalent enough to get into Walmart, but is it worth buying?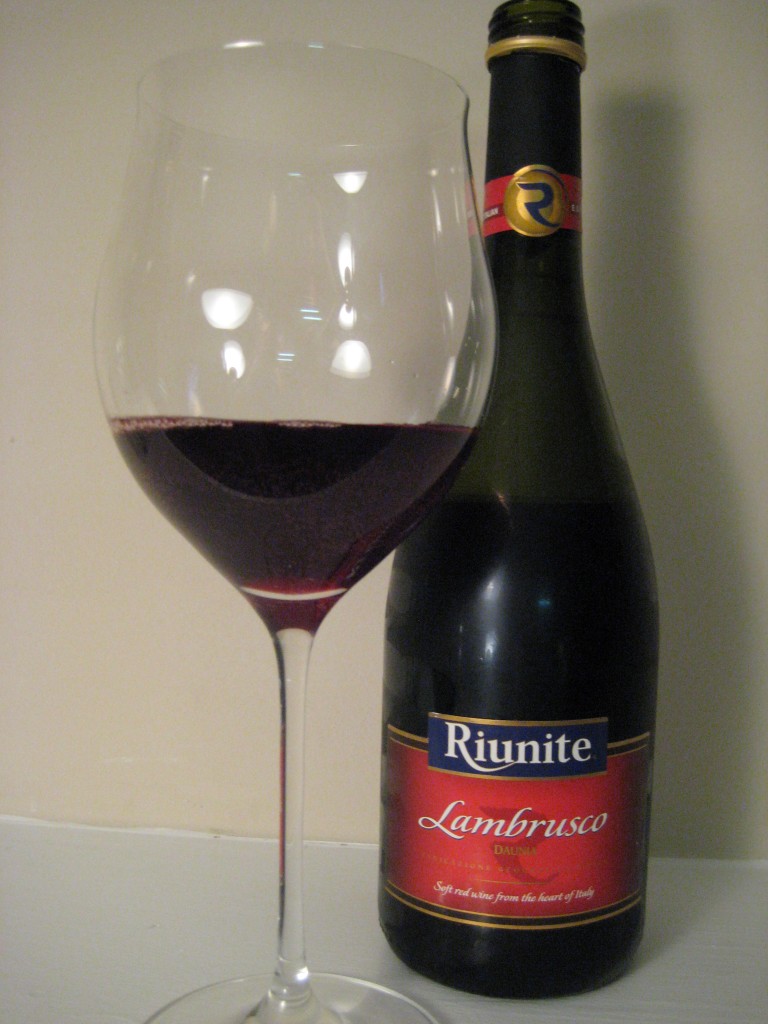 Sight:  Slightly fizzy, but not technically a sparkler, there's a sort of deep, dull, garnet color, that turns more purple toward the center.
Smell:  It's bit like feet, covered in blackberries.  There's also a kind of barnyard must with a little bit of greenish stemminess and currants.
Sip: There's a mild sweetness to the palate which accentuates strawberries, blackberries, and currant.  It's a light, mildly acidic wine, with a bit of fizziness, and a subtle amount of tannin. [A.B.V. 8%]
Savor:  It's rather heavy on the tannins for the style, the sugar doesn't help to make it less mouth drying, but the strawberry flavor is still decent.
Overall, Riunite Lambrusco is a rather easy going, 'just drink it' sort of wine.  There's a lot of fruitness in the wine, but not nearly as much musky nature as the nose implies.  It's the sort of wine that might not be bad for a first time wine drinker.
Verdict:  A quick quirky quaff.
Price: $5.99
I.G.T.
Emilia-Romagna
Campegne, Italy
http://www.riunite.com
Looking for an alternative?  Check out our experience with Mederfil Lambrusco Reggiano
Available At: