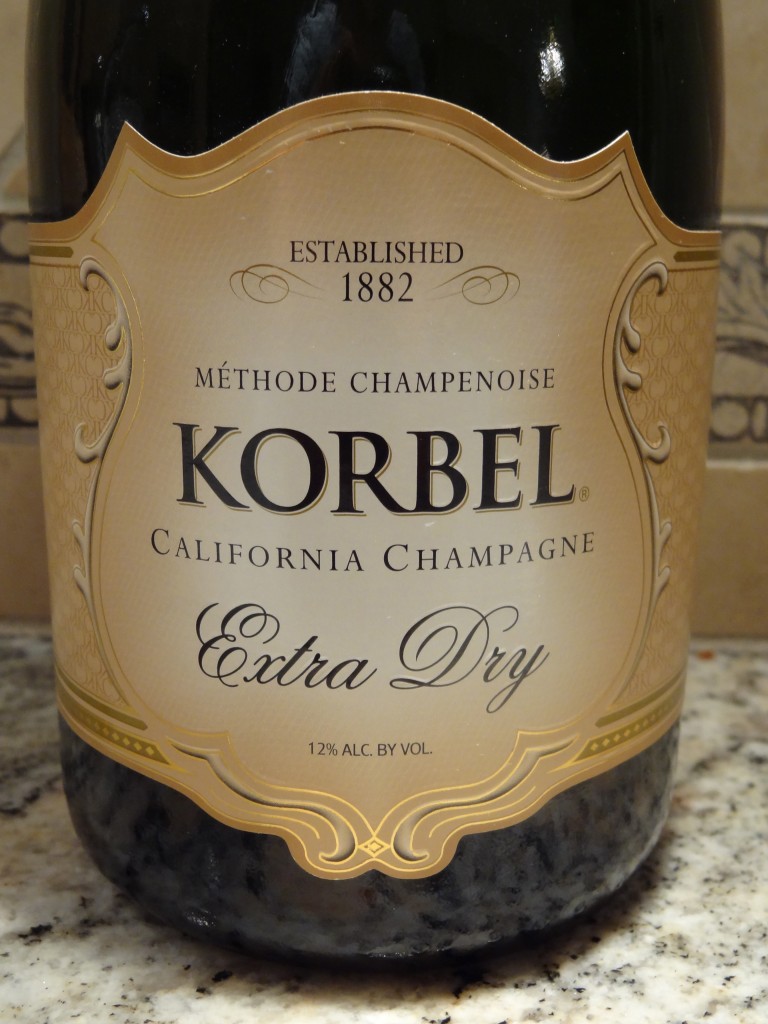 Korbel is one of the oldest wineries in California, even surviving prohibition.  Thanks to it's distribution through Brown-Forman, it's also one of the more prevalent brands that's available around the country for around a ten spot.  Being widely available doesn't necessarily mean you should show up at a party with it though.  Can Korbel Extra Dry make a good impression, or is it time to find another bottle.  
Sight:  Light gold, few, small bubbles
Smell:  Pears and honeydew are the most prevalent, but there's a light lychee smell.  Hints of cloves and lychee.
Sip:  It's dry, but not puckeringly dry.  The acidity is slightly high, but the bubbles are smooth.  Pear and honeydew remain the highlights, but oranges and tangerines are more prevalent.
Savor:  It dissipates quickly with just a wink of pear and orange zest.
Korbel Extra Dry benefits from it's fruit forward heritage and the blend of grapes that go into California Champagne versus traditional champagne.  The pear and melon flavors are very easy going, and the dry character with just a hint of sweetness keeps it refreshing.  For those that aren't champagne lovers, Korbel Extra Dry will do the trick.
Verdict:  Pear, Melon, Bright, Sweet
Price:  $9.95
Sonoma, California
http://www.korbel.com/