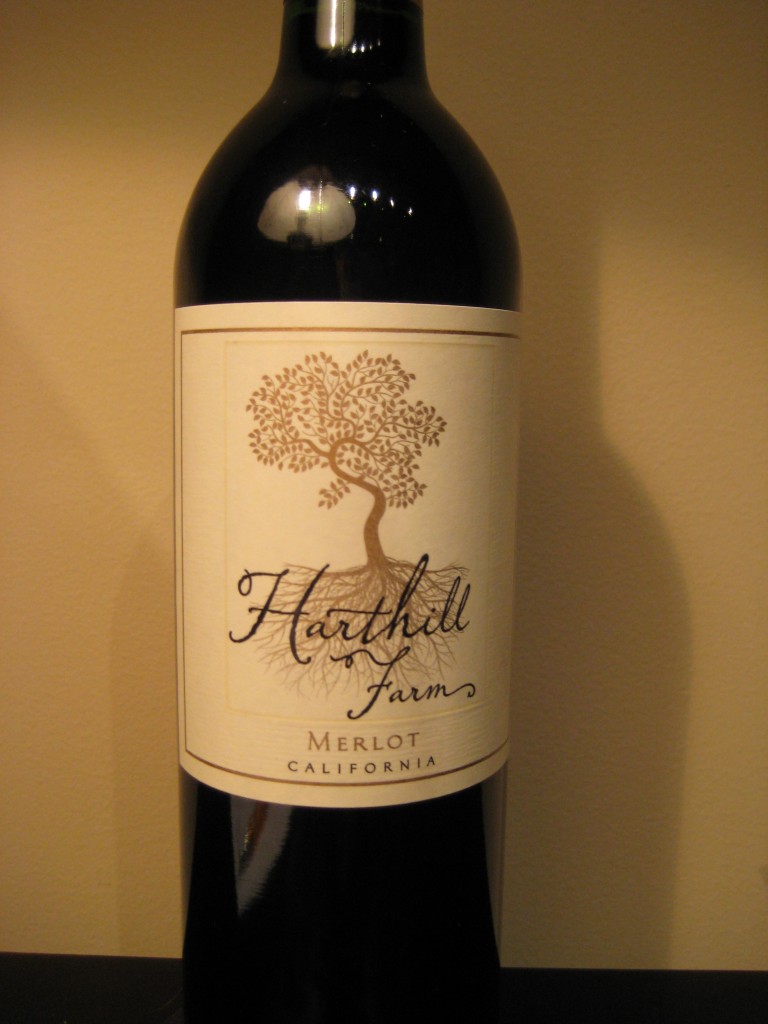 By this point, it would be fair to say that I've elaborated how I feel about wines that don't come with vintages.  Aside from the general annoyance at the complete guess work with appearance, and frequently bizarre and inconstant flavors by bottle, my most general complaint is that they're not very good.  Say what you want about Two Buck Chuck, at least they're willing to inform you that the grapes all grew at the same time.
Harthill Farms Merlot is another of those wines that comes in under $5.  It's the sort of wine that one might pick up if they're late, rushing through the store, and looking for something cheap. Never mind that that's how I procured my bottle, lets skip to the more important bit.  Is it any good?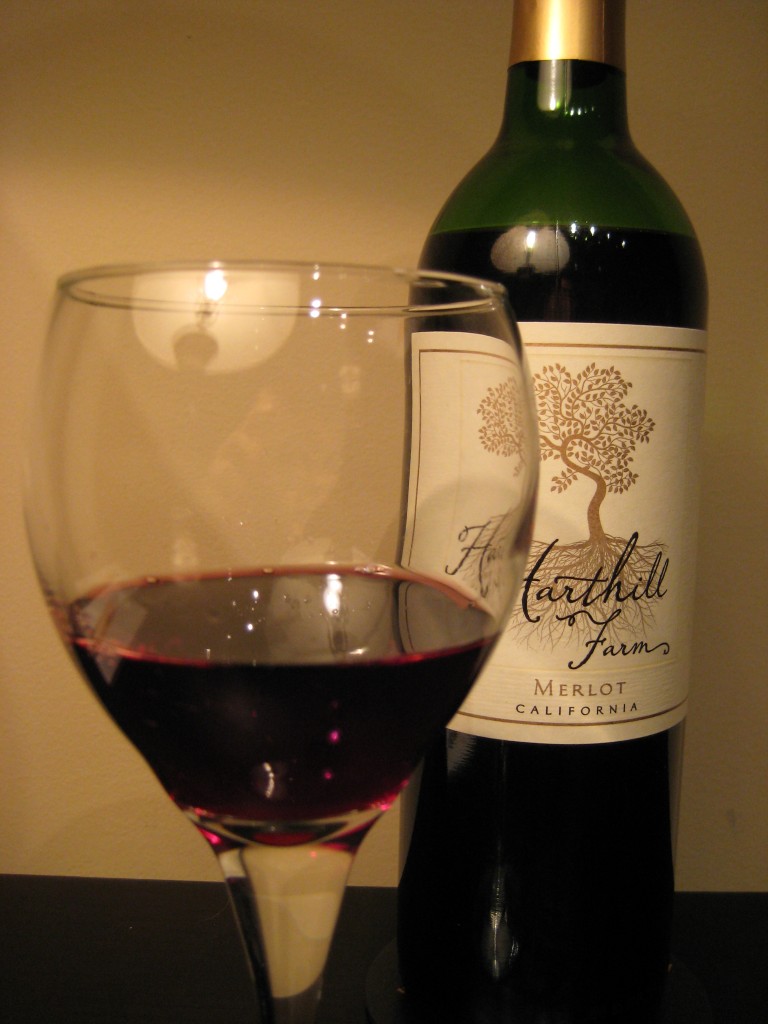 Sight:  Ok, lets start with the obvious bit [that ironically is not obvious in that picture], for a Merlot, this looks kind of thin and watery. Vaguely too see through, more like a Pinot Noir.
Smell:  There's something a bit on the yeasty side about this wine.   Almost like a cracker, but fortunately someone had the good sense to top that cracker with some berry jam, perhaps strawberry or raspberry, a touch of black pepper, a bit of herb, maybe mint.
Sip:  There's a strong raspberry note to this wine, as well as slight plum, but it competes with that underlying greenish herb flavor.  It's on the leaner, crisper side of Merlot, and not quite as smooth as some of the more elegant examples. The alcohol isn't overly noticeable, but the wine feels confused between a light body, and a slightly hot and heavy mouth feel.   [A.B.V. 13%]
Savor:  Slightly tannic, an underripe raspberry flavor appears for a short time, and then quickly fades.
Overall, I'm starting to wonder why Whole Foods claims these wines as exclusive.  There's nothing wrong with them, it's just none of them are particularly enjoyable or exciting.  Harthill's acid suggests that it might be begging for food, but it seems more like a sandwich and picnic wine than a full-fledge smooth and elegant Merlot.
Verdict:   Not worth buying the farm over.
Price: $4.99
California
Whole Foods Exclusive