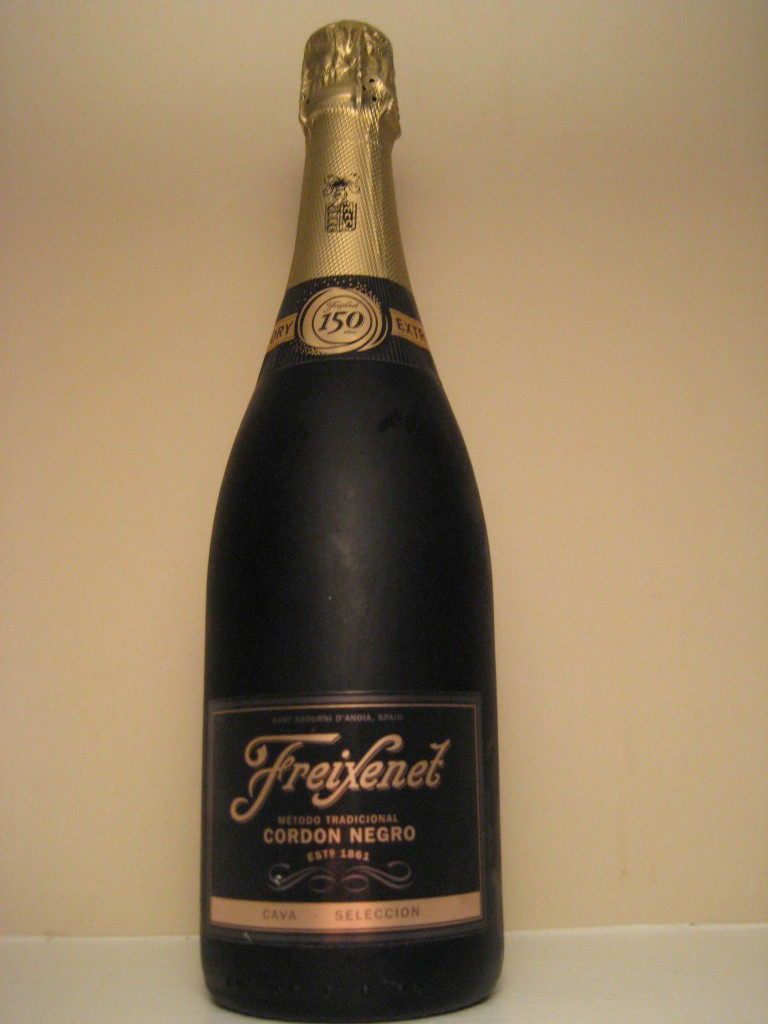 Cava is distinctly different from Champagne in a few major ways.  First, it's not made in the Champagne region of France.  Second, as long as it's made in the Method Champenoise, or Champagne method, and is produced in Catalan, Spain, it can be considered a Cava.  The region actually has a D.O. associated with it for this reason.  If the wine is not made in the champenoise method, it is only a sparkling wine.
There are also several qualifications of dryness, or the amount of sugar wine in the wine.  The sugars from lowest to highest are as follows:
Brut Natural
Extra Brut
Brut
Extra Dry / Extra Sec(o)
Dry / Sec(o)
Demi-Sec(o)
Doux / Dulce / Sweet
While these are traditional for Sparkling Wines, there are also many other specifications based on region.  This wine is an Extra Dry version of Freixenet.  Can Freixenet Extra Dry Cava make a great holiday starter, or is it too dry for a party?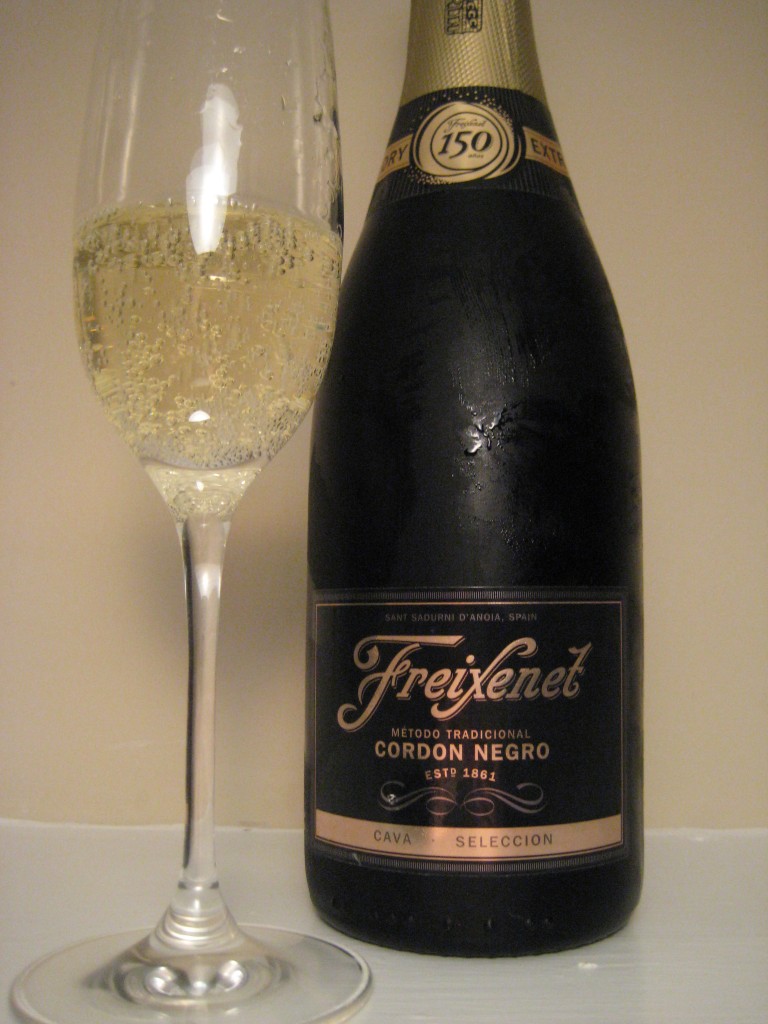 Sight:  A light straw
Smell:  This would be what it might smell like if an apple farm and a lemon farm got into a fight with a ton of wet rocks.  Just citrus, peel, and minerals everywhere.  Somehow there's a bit of yeast as well.
Sip:  The bubbles are little aggressive, but not necessarily bad. The flavors of the lemon and minerality really come out here.  Apple plays in the background, but it's definitely a second fiddle.  The sweetness is extremely subtle, nearly bone dry.  (as the name would imply, but it feels a bit close to brut).  The mouth feel is very light  [A.B.V. 12%]
Savor:  The finish is lemon pith infused, but feels very clean, and not overly minerally.
Overall, Freixenet Extra Dry Cava is definitely extra dry, and rather rocky.  This is not an overly complex bottle, but it would probably go very well with sushi.  The acidity is quite decent, and would compliment many lighter seafood option well.  Despite that, many will find this wine a bit too rocky, and it will drive anyone with a sweeter palate mad.
Verdict:  A stone's throw away
Price: $7.47
Spain
http://www.freixenet.com/