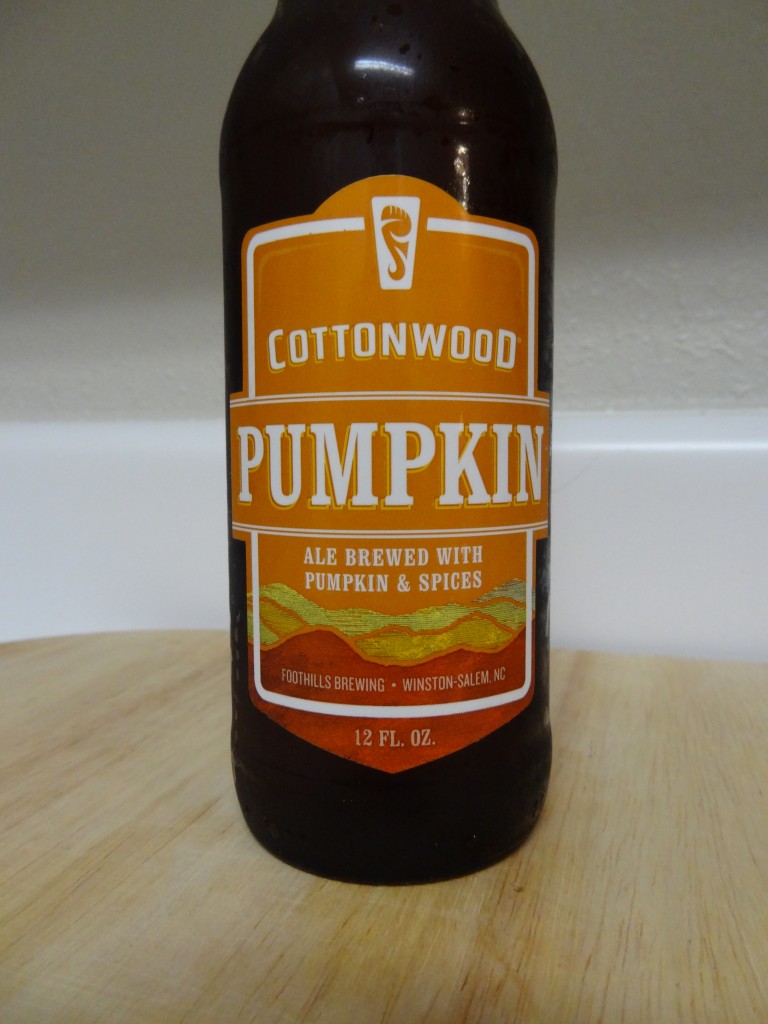 Brewed by Foothills Brewing, Cottonwood Pumpkin Ale promises not to be your mama's pumpkin pie in a bottle. After all, this North Carolina based brewery has infused their pumpkin brew with ginger.  While not necessarily the most instinctive combination, this certainly has potential to work.  So is it a dud like too much molasses, or is it time to make a new tradition?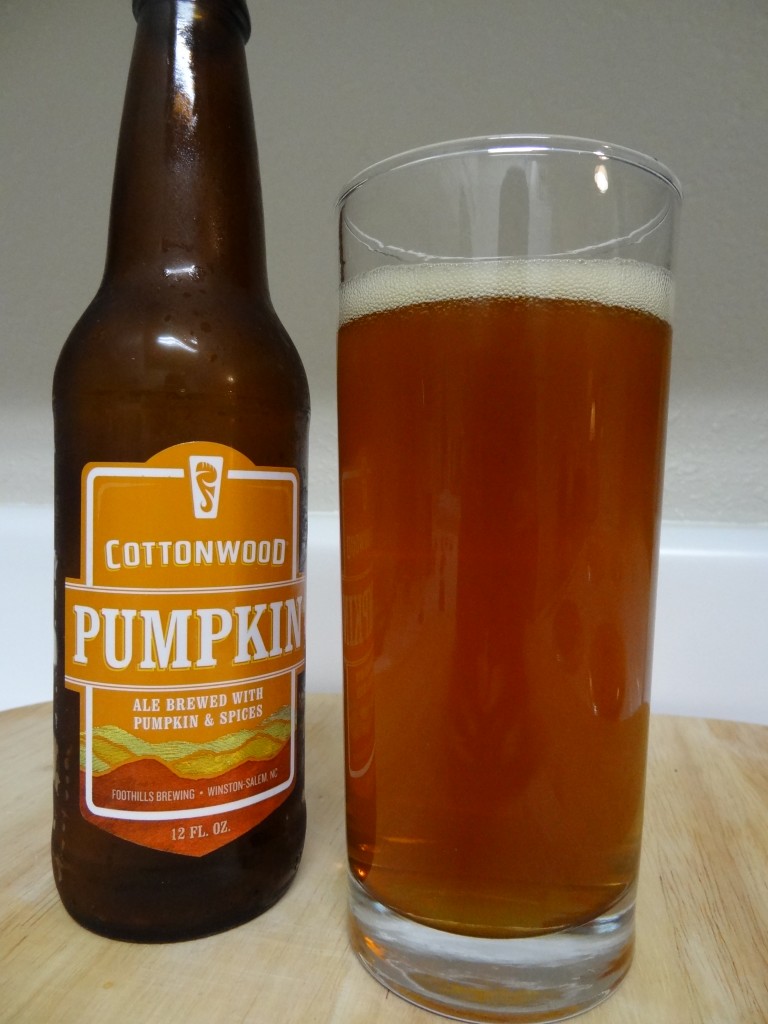 Sight: Pumpkin Orange, light off-white head, very quick to dissipate.
Smell:  There's an explosion of pumpkin, honey, ginger, and touches of molasses.  Oranges and an a cornocopia of other squashes all show up.  There's also a vaguely floral note, almost like a zucchini flower.  It's a fruity and sweet smell too.
Sip:  It's very pumpkiny, and that ginger note is just impressively cutting to keep the beer from being one note.   Very smooth, and the normal pumpkin pie spices keep it lively.  There's also a taste of brown sugar.
Savor:  The ginger keeps going  with light pumpkin and spice.  It's a bit mouth coating but pleasantly pie like.
Cottonwood Pumpkin Ale nails being unique in a good way.  That little note of ginger keeps the experience lively, and doesn't detract from the pumpkin.    What's most interesting is the explosion of smells coming out of the glass.  Cottonwood Pumpkin Ale is lively and packed with different elements, and a great body that keeps it smooth and drinkable.   While it is local to North Carolina, this is a brew worth seeking out for a great update to the pumpkin pie experience.
Verdict:  Pumpkin Explosion, Ginger, Cornucopia of Scents
Price: $1.79
Winston-Salem, North Carolina
http://www.foothillsbrewing.com/splash/