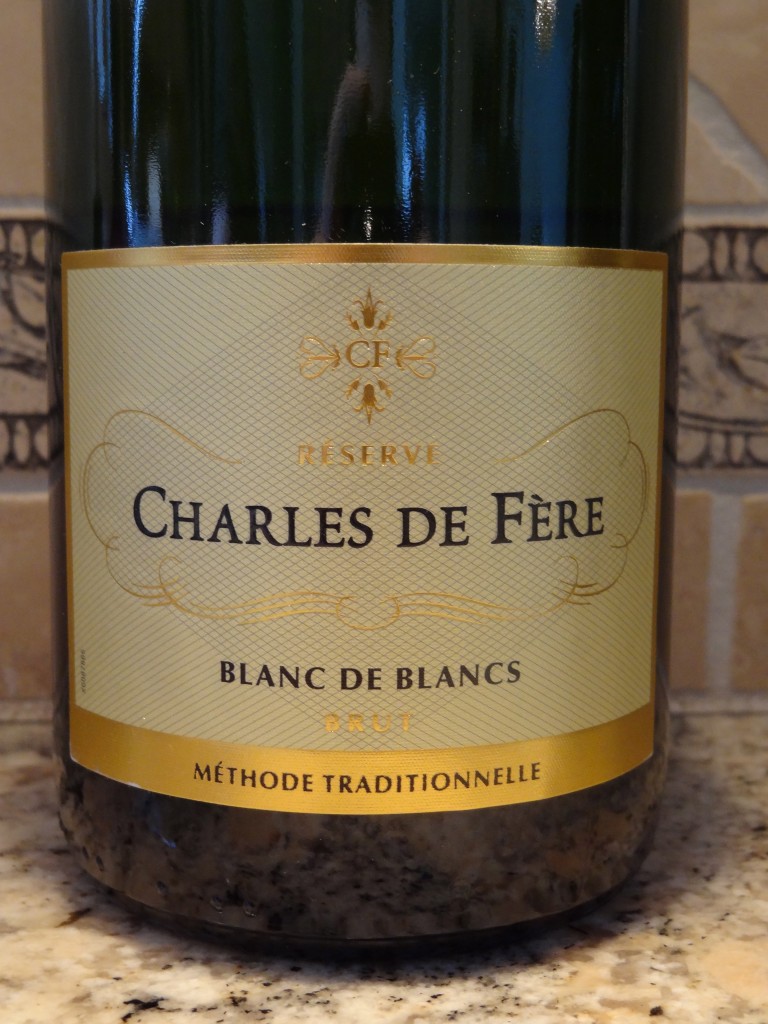 Welcome to the post holiday buzz, which of course means it's time to get ready for the next buzz, sparkling wine on New Years.  Kicking off this year is Charles de Fère Reserve Brut Blanc de Blancs.  Blanc de Blancs is not the most common style of sparkling wine, in fact it's among the more rare, and a sub-classification of brut. While only invented in the 1920s, and made exclusively from Chardonnay, Blanc de Blancs (or literally, white of whites) is typically light in body, very crisp, and somewhat tart. Thanks to the high acidity, it will also demonstrate a strong ability to age.  Of course, for the holidays, all that matters is how it drinks.  How does Charles De Fère Reserve Brut Blanc de Blancs go down?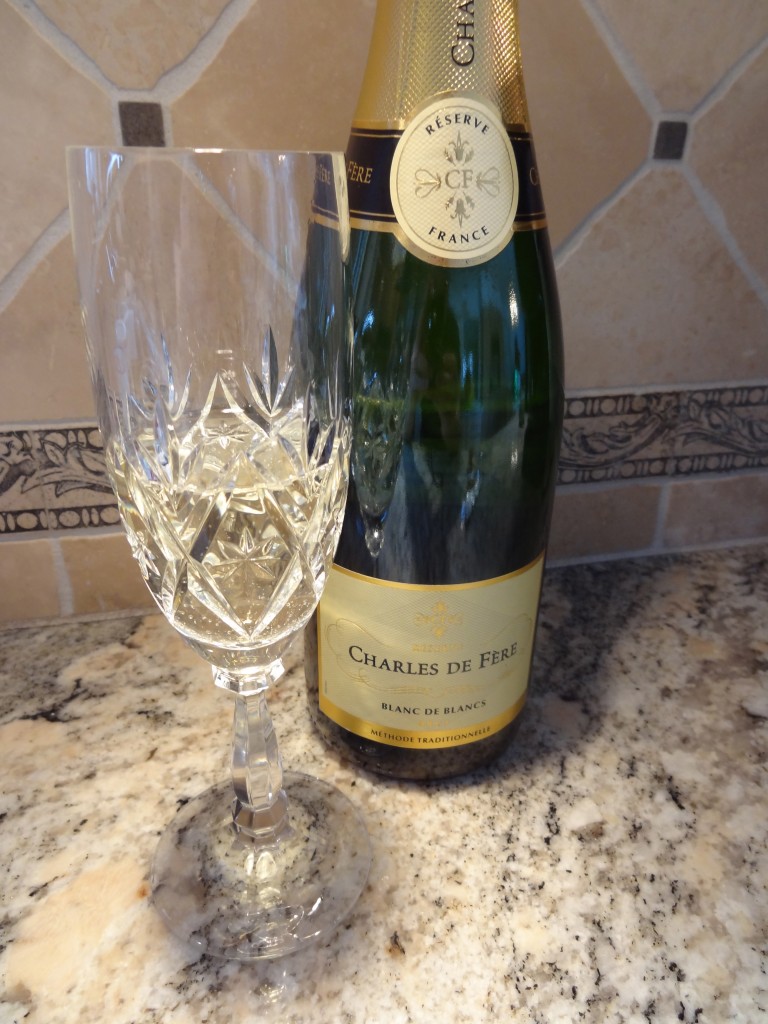 Sight: A pale straw gold, small plentiful bubbles.
Smell:  Slightly toasty, baked apple, nectarine, and hints of pear.
Sip:  Bright, but round, slightly nutty, apple, pear, and dried apricot with a hint of lemon pith.  It's a little on the tart, and the bubbles can be a little agressive. [A.B.V. 12%]
Savor:  The finish is a bit mouth drying, tart, and almost a bit perserved apple or apricot in nature.  It lingers moderately.
Charles de Fère Reserve Brut Blanc de Blancs has a lot of the elements of a rounded chardonnay, but more of the old world character of France than one of the more modern interpretations from California.  It is a little on the tart side and doesn't always feel balanced.  The flavors are nice, but the complexity is lacking, and wanting for a little balance with the acid.  Charles de Fère Reserve Brut Blanc de Blancs offers an old world charm at a good price point, and perfect for those that like a bright sparkler.
Verdict:  Tart, Round, Baked Apple, Dried Apricot
Price: $9.99
France