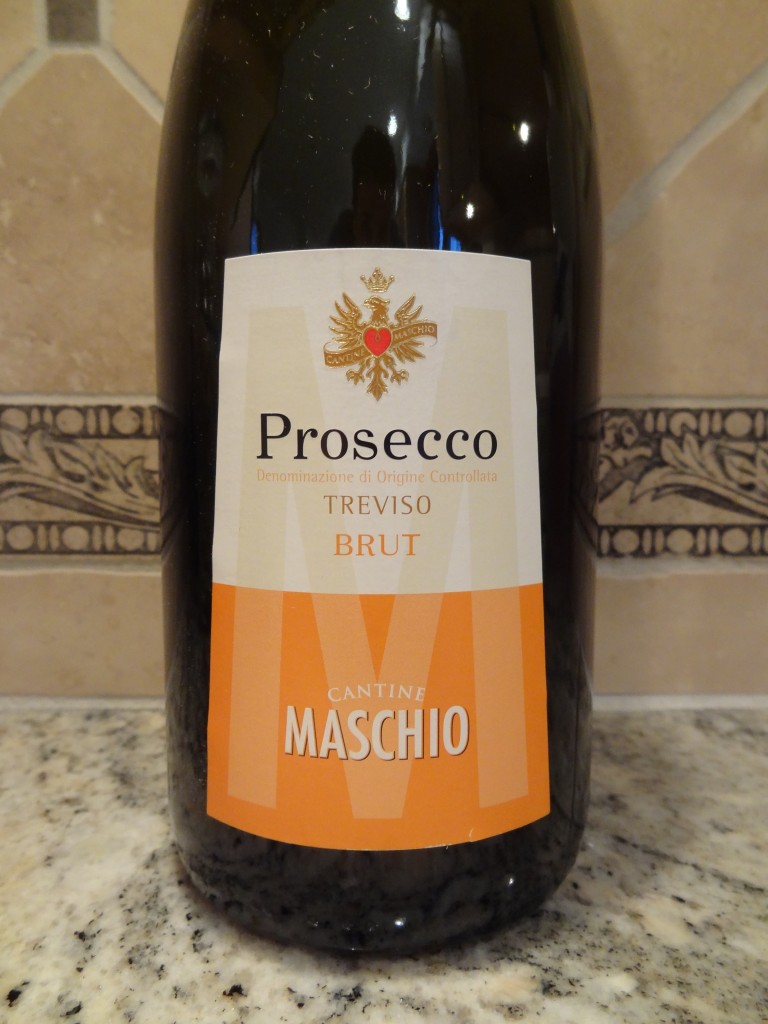 Lets slide one last one under the door for New Year's Eve.  Hailing from Treviso, Italy, this Brut is a much more affordable prosecco from the folks at Cantine Maschio.   Being a brut, Cantine Maschio Brut Prosecco has the characteristic dryness, but how much fruit and flavor does it bring to the party?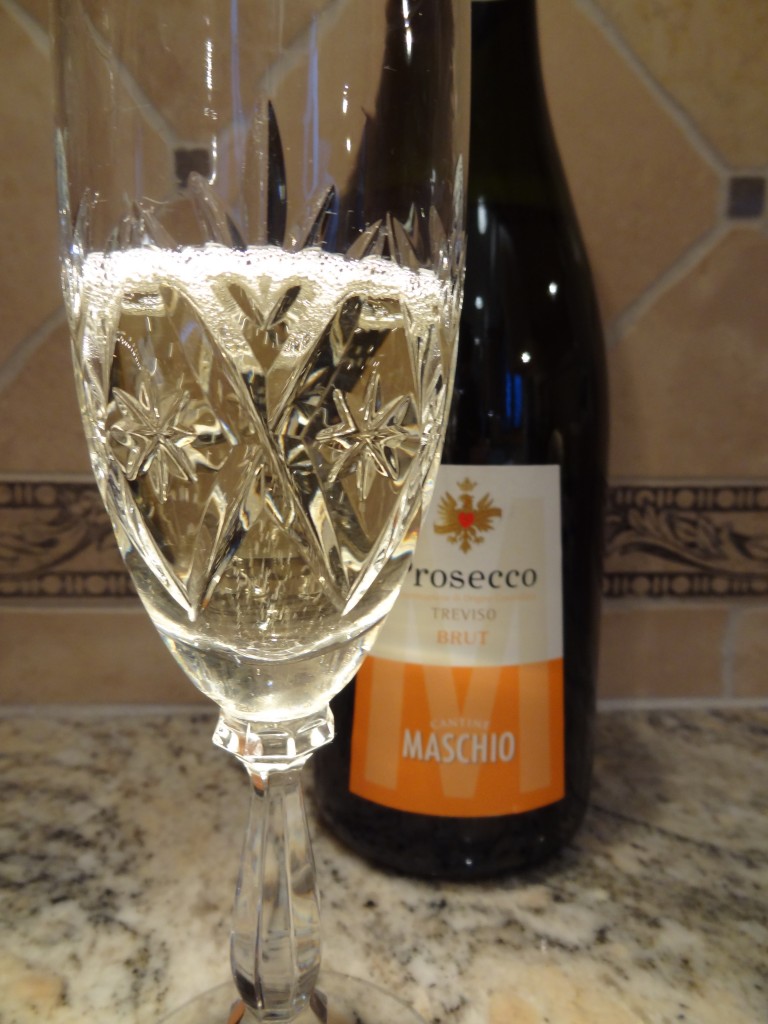 Sight:  Light straw color, with a moderate amount of tiny bubbles.
Smell:  Nectarines that aren't quite ripe and a bit of apricot leap to the forefront.  Light green apple and lemon notes in the background.
Sip:  There's a touch fresh fruit style acidic sweetness that opens on the tip of the tongue, like a white peach.  There's a good amount of lemon as well, with a lot of unripe apricot.  The wine is dry, but full for fresh fruit flavors, energetic bubbles, and a light mouth feel. [A.B.V. 11%]
Savor:  Very clean, with a mild stone fruit flavor that lingers pleasantly.
Overall Cantine Maschio Brut Prosecco is very fresh, fruity, and energetic.  This wine would be perfect for a Bellini stand in, a French 75 substitute, or a mimosa.  It's also quite a happy wine on its own.  It doesn't have a ton of depth, but it definitely worth opening for New Year's Eve at under $10.
Verdict:  Going out with a bang.
Price: $8.99
Denominazione di Origine Controllata, Treviso, Italy
http://www.banfivintners.com/index.php/portfolio/producers?id=11