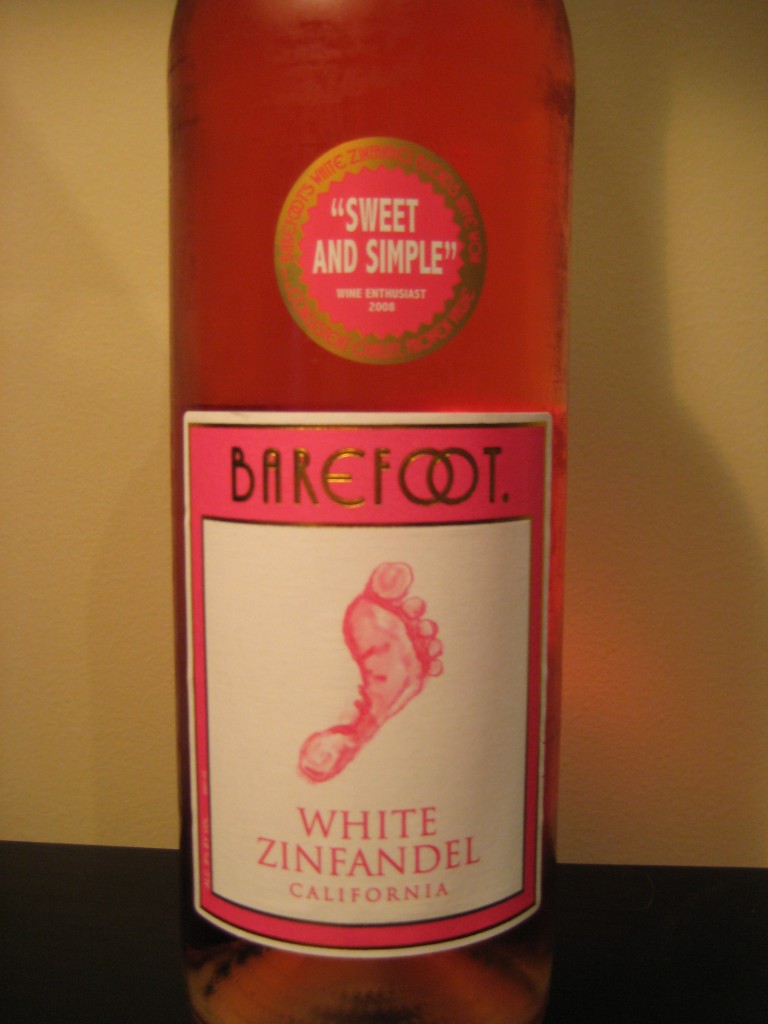 Barefoot Moscato and Pinot Noir were both very nice wines for the money.  Especially at the price point of around $6.  With that knowledge in mind, it seemed only logical to split the middle between white and sweet, and red and dry, with semi-sweet and rosé.  Barefoot White Zinfandel seemed as though it could only provide a pleasant straightforward experience.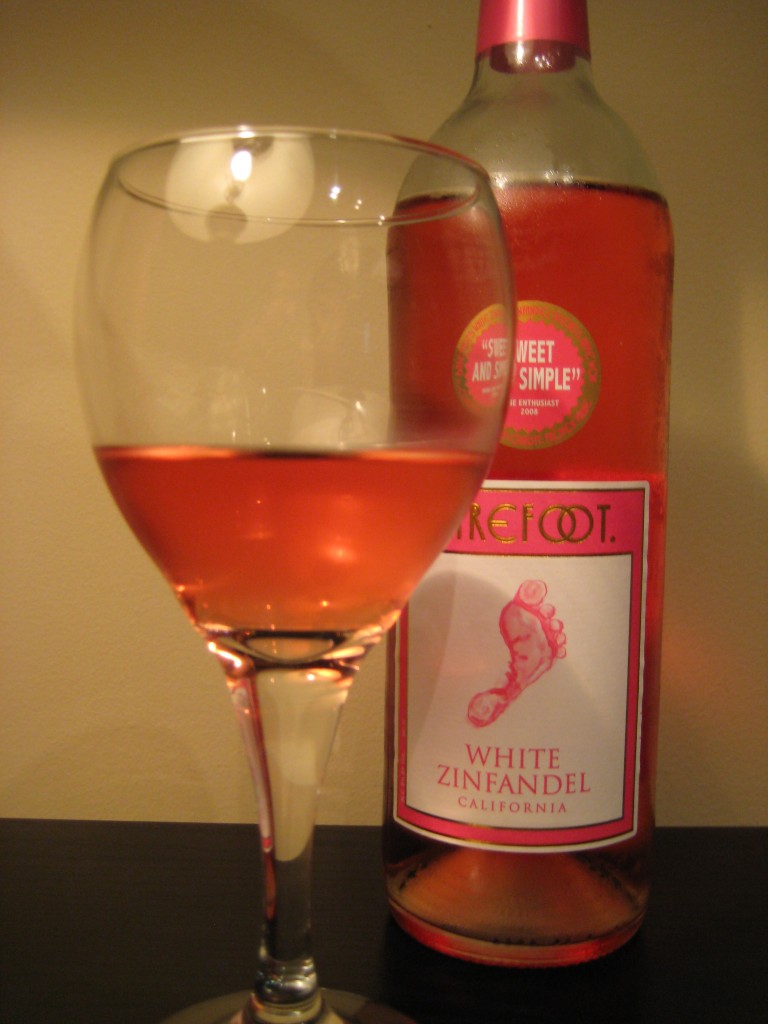 Sight:  Light pink, watery edge, no signs of aging.
Smell:  If you've ever had chambord, then the nose will be instantly recognizable as raspberry liquor.  There is also a wink of pear.  The wine smells a bit like the wine in church.
Sip:  Not surprisingly, it tastes like chambord with poached pears and strawberry coulis.  It's mildly acidic, and a moderately sweet.  The mouth feel is a bit on the heavy side, but remains lively. [A.B.V. 9%]
Savor:  There's a bit of an underripeness to the raspberry flavor on the end.  The sweetness disappears.
Overall, it's alright, and just a bit to liqueur like.  Unlike the Sutter Home, Barefoot White Zinfandel goes down the preserved fruit flavor road, instead of the fresh fruit style.  While that's a matter of personal preference generally, Barefoot is good, but it doesn't have  the complexity or depth that other White Zins occasionally achieve.
Verdict:  Just another pink shoe.
Price: $5.99
California
http://www.barefootwine.com/