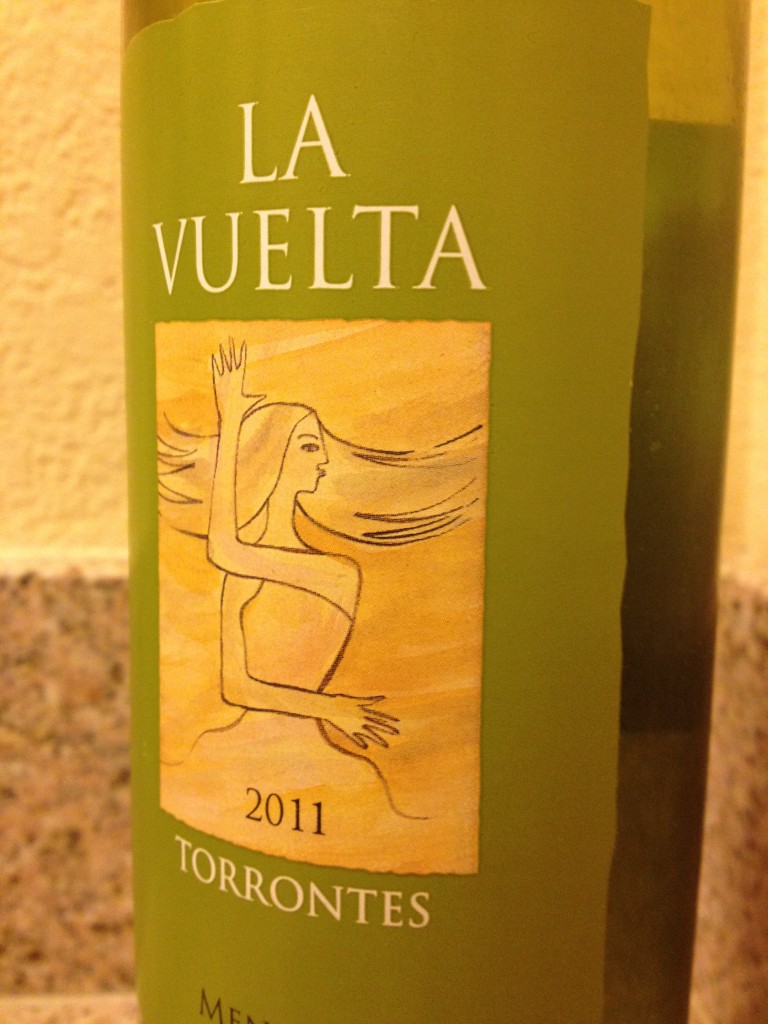 Torrontés is one of those grapes that gets very little play time, and is found exclusively in certain regions of the world.  Nonetheless, this aromatic world class white shows sparkling acidity, a delicate mouth feel, and an inclination toward food.  On top of all that, it's usually cheap, hovering at or below $10.  With that pricing it's not unusual to get an occasional clunker given this grapes reputation for requiring a caring winemaker. One of the most notable regions of Torrontés is Mendoza, Argentina.  While better known for its Malbec, this area also turns out some charming Torrontés.  Will 2011 La Vuelta Torrontés make Argentina proud, or should it have sent a bottle of Malbec in its stead.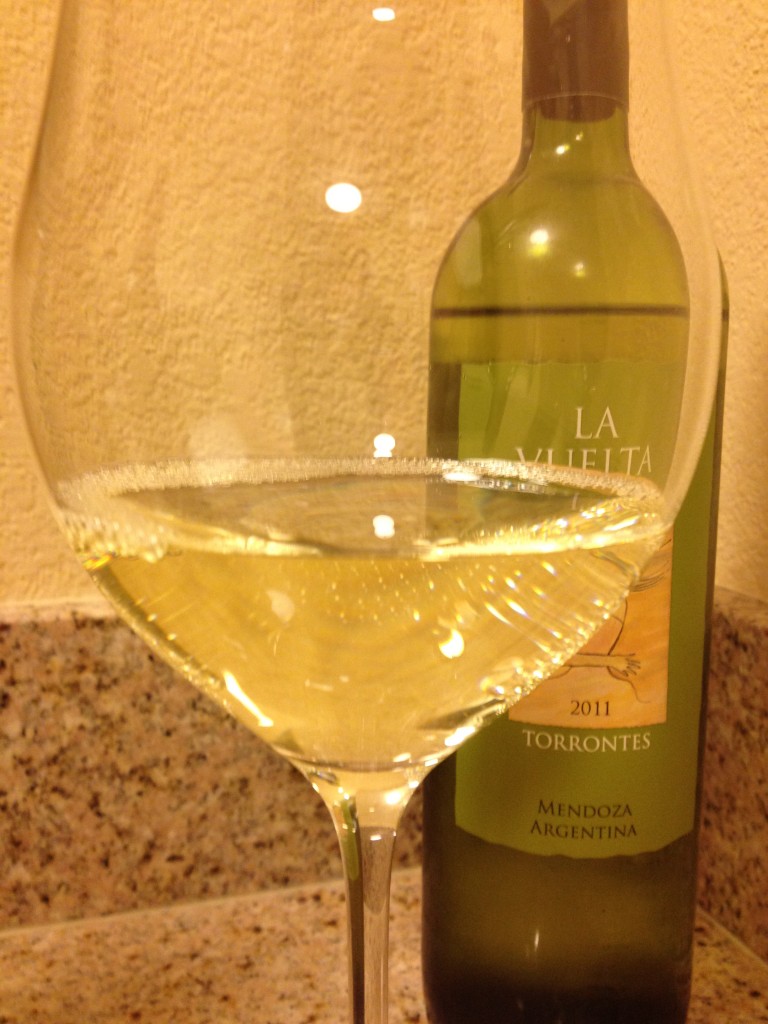 Sight:  A moderate gold, on the straw colored side.
Smell:  The nose is on the subtler end, evoking white peaches and pears, with pepper, lightly floral notes such as honeysickle, and a certain amount of minerality.
Sip:  There's a very slight touch of sweetness, followed by a crack of acidity, and a bunch of white pepper.  It gradually shifts more floral, picking up rose and jasmine.  There's a brief period before the floral takes over where pear, lychee and lime are present, but they fall behind the flowers and a salty mineral note.  The body is moderate, and smooth. [A.B.V. 13.5%]
Savor:   The saltiness hangs around with an orange blossom note, but the minerality remains strong to the end.
2011 La Vuelta Torrontés is an exceptionally priced example of what the varietal can be, channeling both the fruit and floral elements of the wine.  The smooth body and balanced acid provide a wonderful compliment for food, or an easy going canvas for an afternoon glass with a snack.  It's worth noting that it is a bit on the subtle side.  For fans of Sauvignon Blanc and Viognier though, 2011 La Vuelta Torrontés straddles a nice line between the two, and many other fans of dry whites should also give this a try.
Verdict:  A Torrontés Tango
Mendoza, Argentina
Price: $7.99