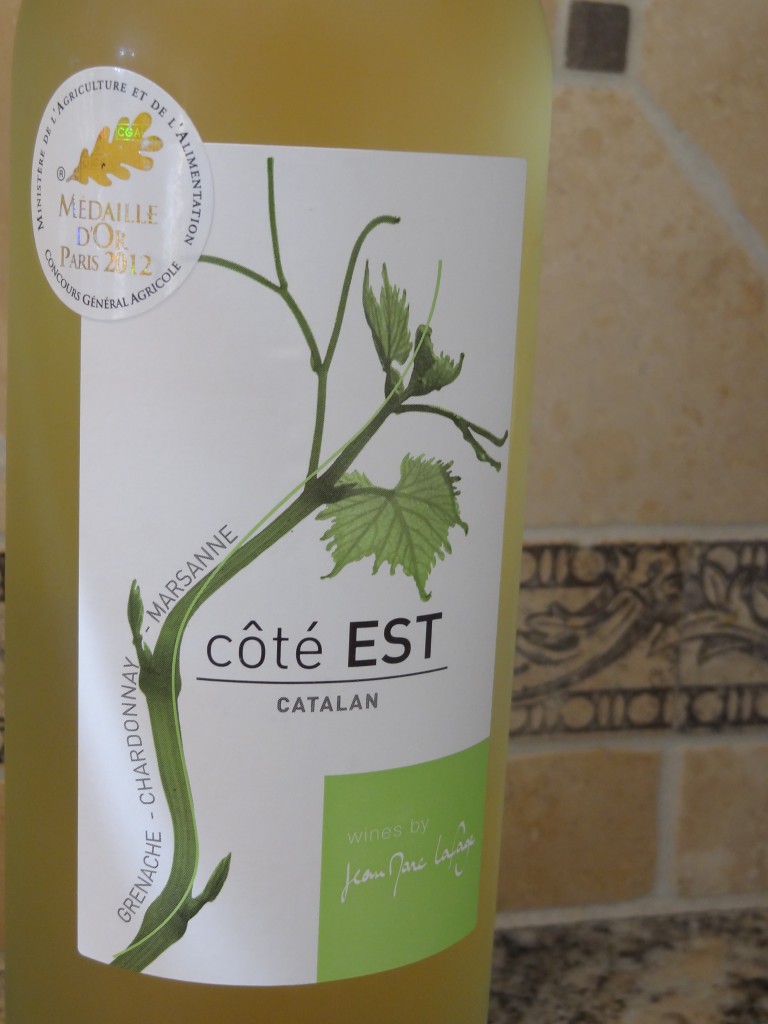 Last year, 2009 côté EST was a great find, full of fruit, acid, and body for under $10.  Made from Grenache Blanc, Chardonnay, and Marsanne, the unique blend highlighted some of the great wine making that goes on in Catalan.  While it seems that 2010 vintage will go uncovered, it seemed worth another go to find out how the newest vintage is.  Can 2011 côté EST fill the shoes the 09 left, or is it time wait another year?
Sight:  A moderate gold body, lighter edges and hints of green.
Smell:  There's less of a fruit drive in this years make, it's more mineral based, with lemon, cantaloupe, and kiwi.   There are hints of light honey and light spice as well.
Sip:  The start is bright,  there's a lot of bitterness though.  The flavor of lemon pith is predominate, there's a spicy sort of green note as well. White pepper,  and papaya run in the background.  The body smooths out and picks up some sweeter notes as it approaches room temp. [A.B.V. 13%]
Savor:  The finish is slightly minerally, and on the more bitter side with hints of lemon.  It disappears quickly.
2011 côté EST doesn't quite fill its older vintages shoes, but it's still a wonderfully sharp wine with good clean flavors.  The acidity is nice for light fare like fish and chicken, but also could be good on it's own or with salads.  The freshness bursts forth, and mouth feel is nicer as it gets a bit warmer.  2011 côté EST isn't 2009, but it is still worth a drink.
Verdict: Bright, citrusy, minerality
Price: $9.95
Côtes Catales, France
Blend: 50% Grenache Blanc, 30% Chardonnay, 20% Marsanne
http://www.domaine-lafage.com/