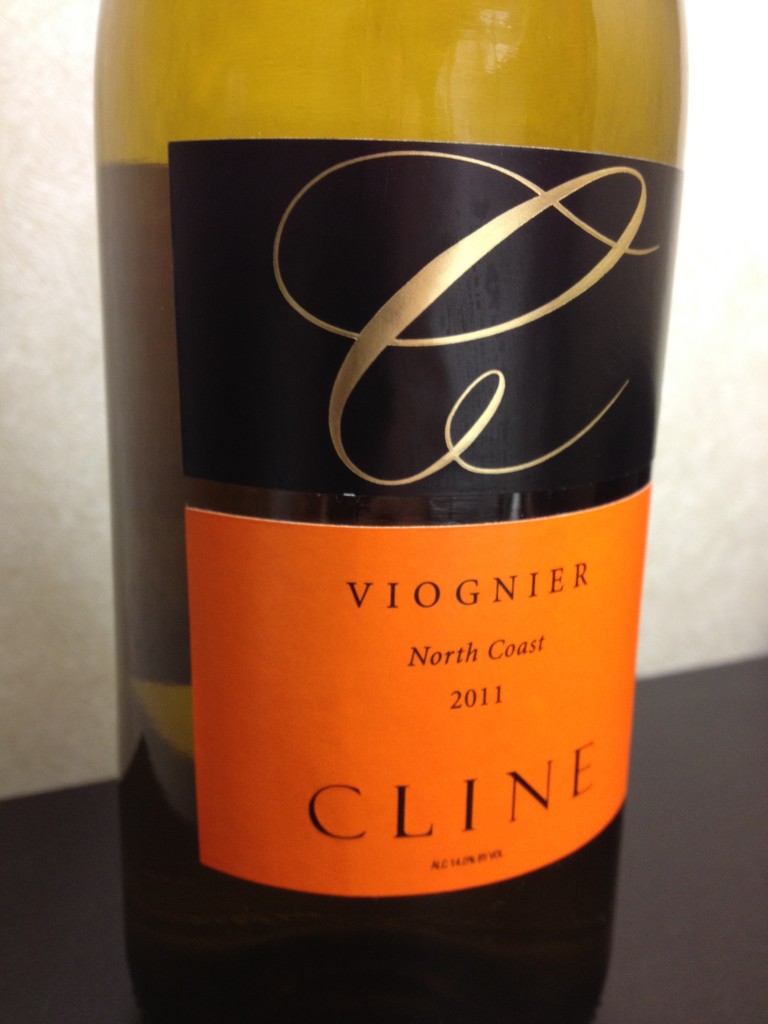 Viognier is a lesser known white varietal which can produce floral, musky, stonefruit driven wines with low acidity, and medium to thick bodies.   Due to it's tempermental nature and low yields, Viognier isn't grown with the prominence or popularity of other well known whites.  That being said, what is produced can be beautiful, powerful, and elegant.  While most Viognier is meant to be consumed young, some Viognier can be aged for phenomenal results.  The best Viogniers tend to come out of the Northern Rhone in France, Australia, and California.  2011 Cline Viognier is a young representative of the varietal from Sonoma, California, but can it prove the new world's potential, or is it best left to the Rhone?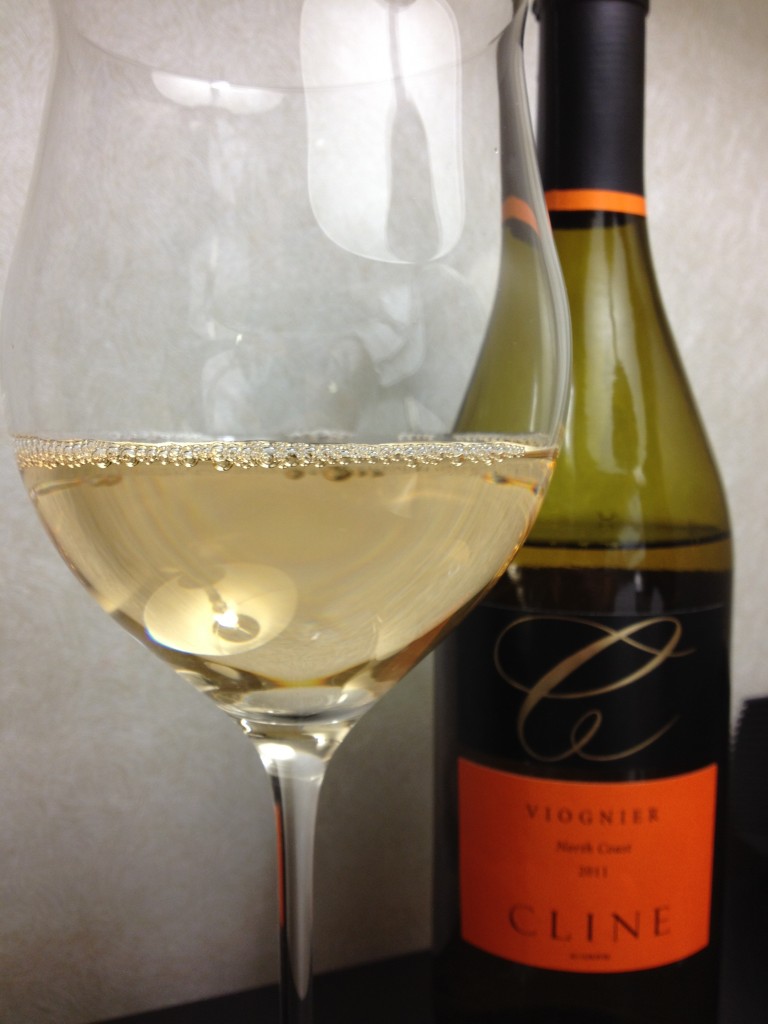 Sight:  This wine is an odd color.  Think golden brown biscuits / marshmellows.
Smell:  Melon is a predominate smell in this wine.  There is also a lot of lemon, with a compliment of white pepper, and a lot of oily floral aroma.    Pineapple and stonefruit play background.
Sip:  The acid is low, but the wine is lively.  It's very fresh still, and has a punch.  The mouth feel is incredibly thick though.  Maximum chardonnay thick.  The flavors are reminiscent of lemon pith, unripe apricot, and floral components, like lilies.  It's a touch salty, with a slight minerality  [A.B.V. 14.0%]
Savor:  The floral components jump up quick, leaping into carnations and roses.   It grab a lot of melon and lemon flavors as well.  It's a touch fatty as well, being very thick and a touch smoky on the way out.
2011 Cline Viognier has a very interesting character, and provides a nice straightforward example of what a young viognier can be.  It shows a nice balance between a heavy body, and a lively palate.  Despite the darker body, the wine looks vibrant, and the nose is also very inviting.  It's also one of the few whites that might do well with spicier Asian cuisine. For those unfamiliar with Viognier, this is a good introduction.
Verdict: Ballerina, strong yet elegant.
Sonoma, California
Price: $8.99
http://www.clinecellars.com/index.cfm