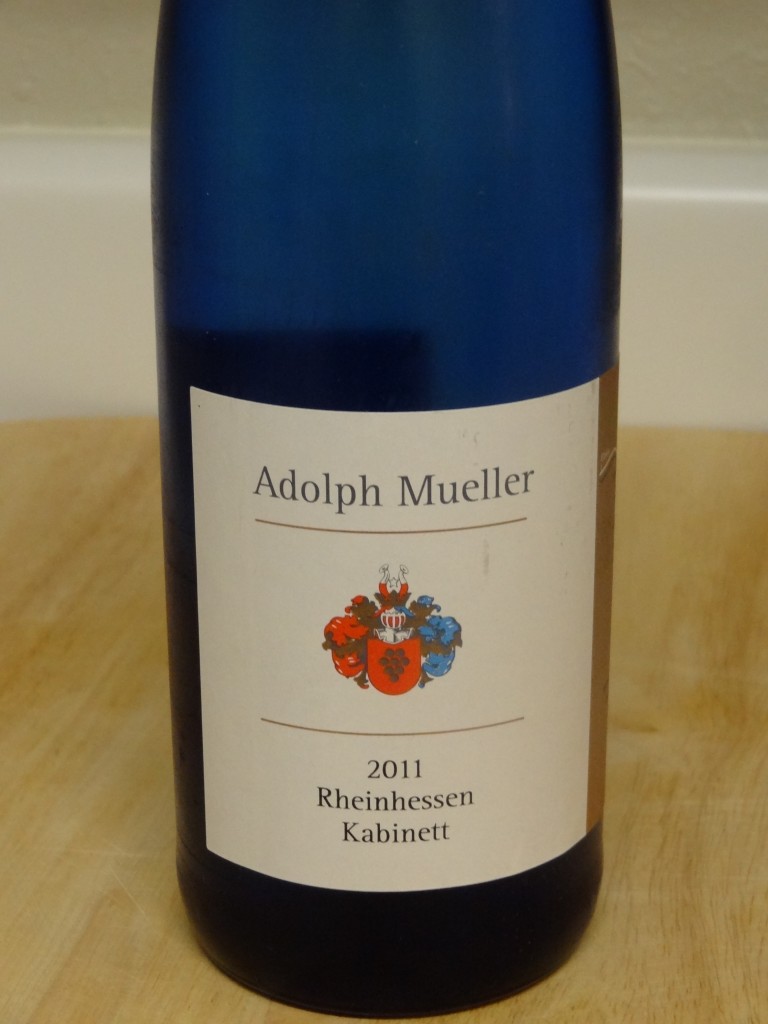 Don't let the title fool you, this is a simple off-dry white hailing from the Rheinhessen region of Germany.  Off-Dry or bone-dry, riesling from Germany can have sparkling minerality and acidity making it a perfect pairing for food.  With that kind of pedigree, its worth a shot in the dark to see any other white could replicate even a modicum of the experience at only a portion of the price.  Can 2011 Adolph Mueller Rheinhessen Kabinett show us how bright it can be, or is it just an imitator?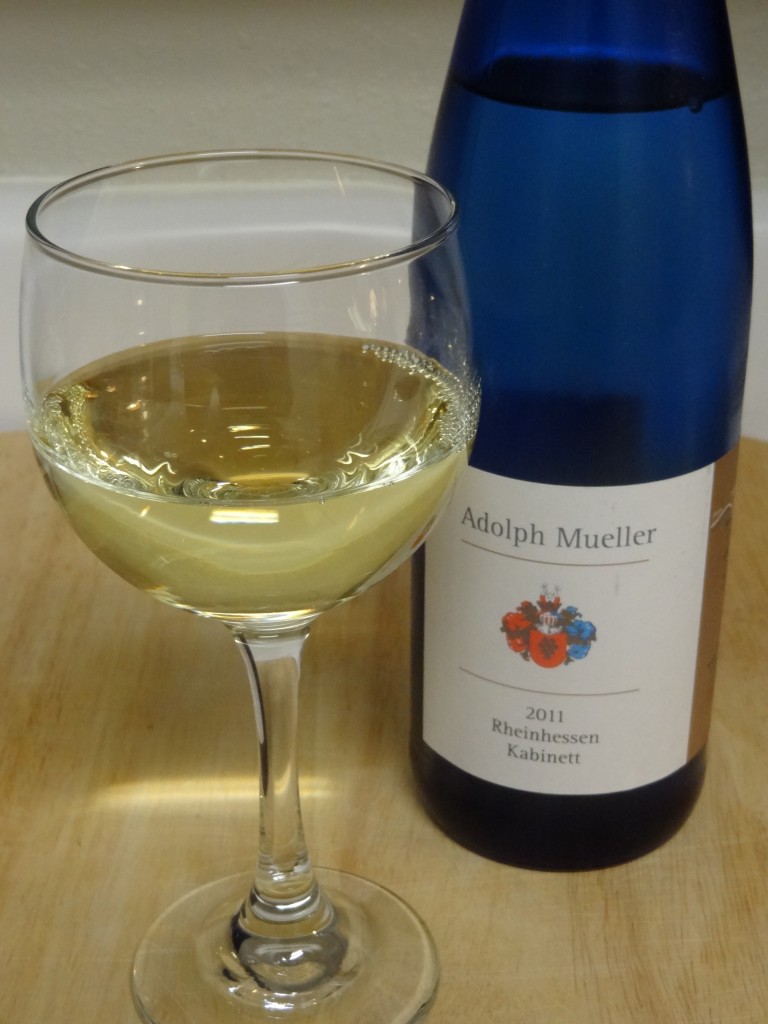 Sight:  A lighter gold core, with a watery edge.
Smell:  Pear, touches of honey, light lemon, and hints of minerality.
Sip:  It starts off rather sweetish, hints of pear, honey, and lemon pith.  The mouth feel is full but not alive.  It's very roundish, with very little crispness. [A.B.V. 9.0%]
Savor:  There's a bit of poached pear that vanishes,  maybe a bit of floral.
2011 Adolph Mueller Rheinhessen Kabinett isn't really as much fun as other whites from the same region.  The flabby body, less than attractive amount of fruit, and semi-sweet nature don't make for the most enjoyably balanced wine.  As a food wine pairing, this may do ok on the dining room table, but it's not going to beat Pacific Rim's Dry Riesling or 2010 Dr. Heidemanns-Bergweiler Riesling.
Verdict:  Pear, Round, Low Acid, Semi-sweet
Price: $9.99
Rheinhessen, Germany
Looking for a write up on a great Riesling for Thanksgiving?  Wine Folly's Madeline has you covered.