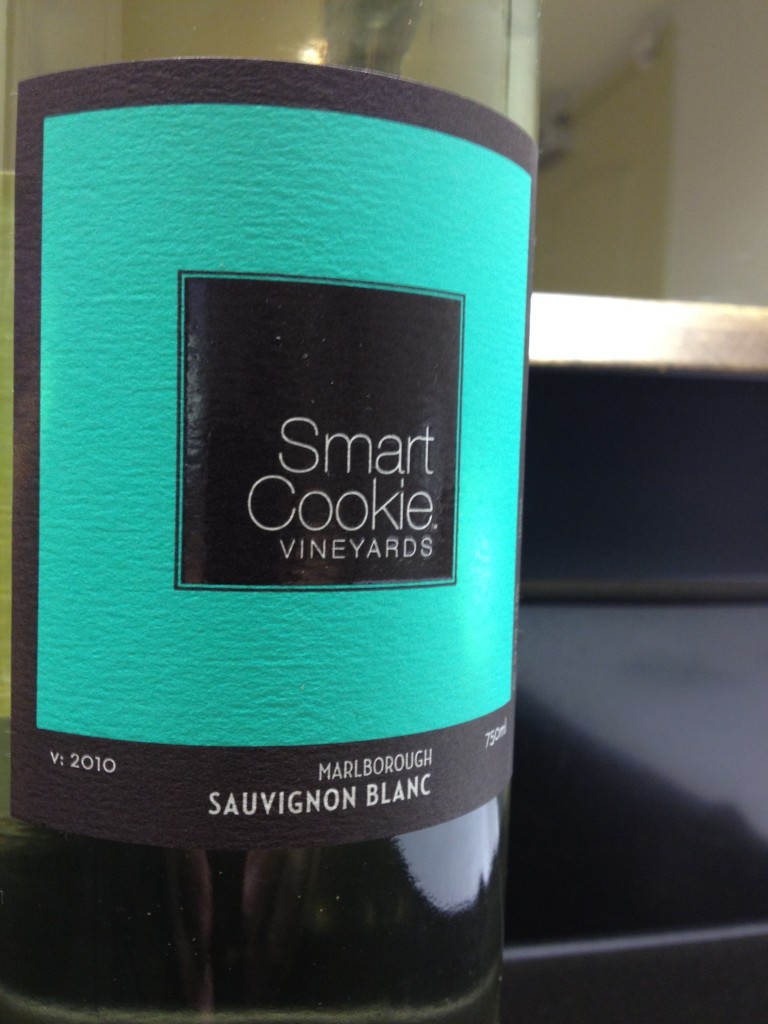 To be perfectly honest, the last few Sauvignon Blanc tastings haven't gone particularly well.  First, the an amazingly vegetal Marlborough turned off almost everyone I had try it.  Then the pick for the Wine Back to Basics series wasn't much better, being a bit more minerally, but still amazingly green.  The only bright stop might have been the Starborough, which is something of a tentative recommendation for new comers to wine. With that in mind, this whole Sauvignon Blanc under $10 thing is definitely doable.  We've done it before last year with Oyster Bay (who has sadly since left the under $10 market *tear*) and Chateau St. Jean, who makes a definitely more alt style with their buttery Fume Blanc.
As Marlborough is considered a world class, and in general New Zealand does amazing Sauvignon Blanc, it seemed worth giving the area one more go.  So can 2010 Smart Cookie Vineyards Sauvignon Blanc pass this test with flying colors, or is it just going to be green with envy?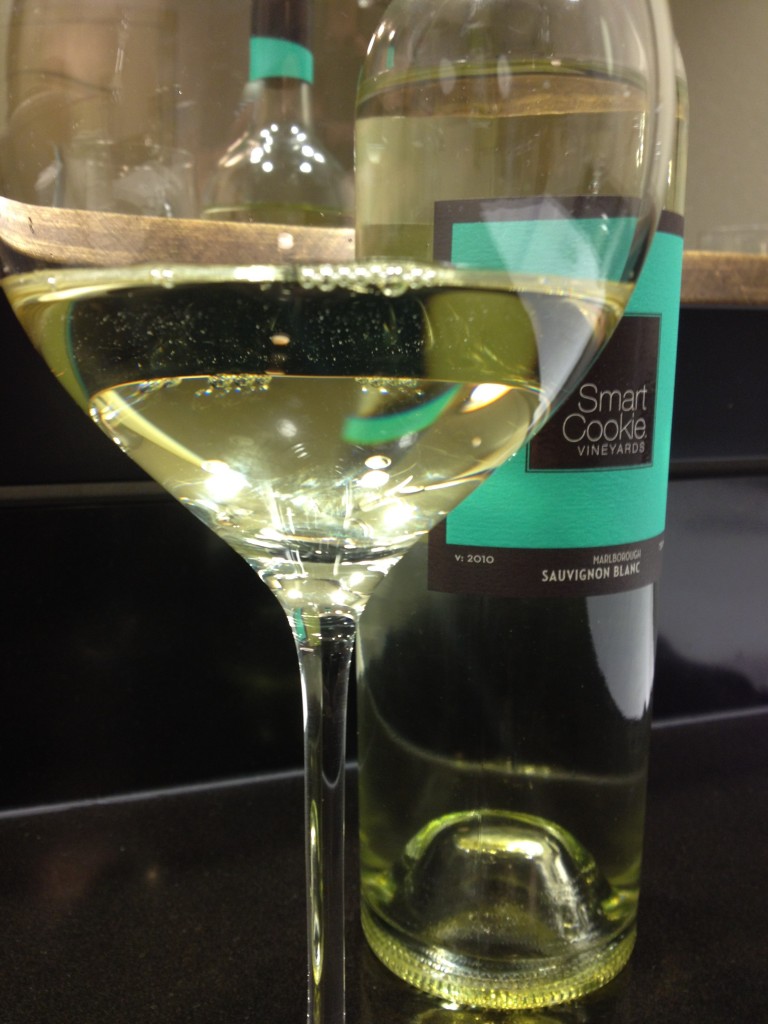 Sight:  It's a greenish gold.  A rather nicer deep gold than might have been  expected.
Smell:  There's a definite gooseberry streak hanging around the whole time, but it's balanced with wonderful lemon, papaya, spicy green pepper, touches of honey and wet stones.
Sip:  There's a burst of acidic flavor, and then gooseberries.  The wine is very dry, and the palate feel is moderate.  There's a great follow up of lemon and wet stone, with touches of white pepper and tropical fruits.  It's an extremely clean wine. [A.B.V. 13%]
Savor:  The lemon and gooseberry carry over, grabbing a little extra bell pepper greenery. Fades pretty quick, but a pleasant taste.
2010 Smart Cookie Vineyards Sauvignon Blanc is not the most intense example of Sauvignon Blanc, but it hits a nice balance of bright acidity, fruit, and greenery.  The flavors are clean and crisp.  The bottle is slightly minimalist like the wine.  If anything it just leaves a slight amount more complexity to be desired, but even without it, it's a nice little bottle.
Verdict:  B
Marlborough, New Zealand
Price: $9.99